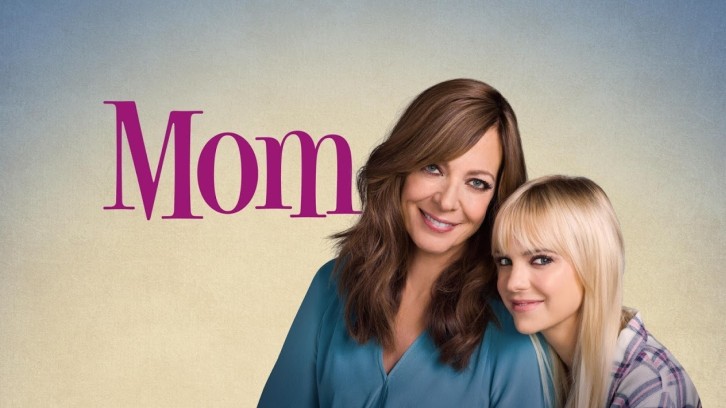 It's Christmas time on Mom!

The girls sit in the bistro, enjoying some candy cane pie. Wendy wants them to go Christmas caroling on Christmas Eve, but no one is interested. Jill's spinning out because Andy took off to Minnesota to spend Christmas with his mother and didn't invite her. After receiving another call from her sponsee Patty, Bonnie invites her to spend Christmas Eve with her and Christy. Since Adam's working, the two have (somewhat reluctantly) decided to spend Christmas Eve together making gingerbread houses and watching movies in matching pajamas. Bonnie invites the rest of the girls to join them.


Bonnie brings Patty to their AA group when she arrives, where the rest of the girls meet her. Jill's still freaking out because she thinks she sees a cropped out woman's hand in the photo Andy sent her, but the rest of the girls listen as Patty shares her own Christmas heartbreak. Despite having 85 days sober, Patty's mom, who has custody of her daughter, won't let her see her for Christmas. Last Christmas she got drunk, knocked over the Christmas tree, and started yelling in front of her daughter. Later, as Christy and Patty, who are stuck rooming together, get ready for bed, Christy and Bonnie tell Patty that one day she and her daughter will look back and laugh at their horrible Christmases, as they do now. Christy begins telling Patty of her own "memorable" childhood Christmases involving a pre-sober Bonnie. During Christy's 11th Christmas, Bonnie and her new boyfriend ("Dad of the Week"), went out to get some last-minute Christmas presents for Christy and ended up at the bar that was next to the Toys R Us. The next morning Christy woke up to a call from Bonnie to come to pick her up from the park she'd passed out in after getting into a fight with the boyfriend. Christy drove over to get her (She was 11.) and on the way back, they stopped at a convenience store, where Christy bought her own Christmas presents - a Yoohoo, two Milky Ways, and a TeenBop magazine with a "fold-out poster of Kurt Cameron." That night, Bonnie got high, ate the Milky Ways, and got chocolate all over the magazine.

The next night, the girls gather for their Christmas Eve gingerbread house making. Jill's still obsessing over the picture from Andy and is stalking the internet for women he knows back in Minnesota. Wendy finally has it though, and tells her to stop "inventing drama" and just call Andy, or Jill might end up like her - sitting home every Saturday night knitting socks! Jill agrees that yeah, calling Andy wouldn't hurt.

Marjorie notices that Bonnie is missing and goes to find her laying on her bed pouting. Even though she's always laughed at the story of Christy's 11th Christmas, she's suddenly ashamed of herself. ("And that is NOT how I roll!") Marjorie assures her that what she's going through is completely normal. People often look back through "sober glasses" at all the mistakes they made when they were still drinking. Marjorie tells Bonnie that recovery is a "never-ending process" and the bad memories of what she did while still drinking are a part of that. Bonnie seems to be starting to feel better, which is good because Tammy barges in with some bad news. Patty's decided to go kidnap her daughter for Christmas.

Bonnie comes into the living room to find Patty with a backpack in hand, ready to crawl through the doggy door of her mother's house and retrieve her kid. Bonnie tells Patty that she knows she's in pain, but she doesn't have to face it alone, she has all the girls there to support her. Bonnie then encourages Patty to do something different, something which may make her feel uncomfortable - to text her mom and thank her for taking such good care of her daughter. Patty's unsure of that, but she agrees not to go get her daughter.

With some serious encouragement from Wendy and Tammy, the girls decide they can still make Christmas caroling. The first house they go to is a bust. The homeowners turn off their Christmas lights, but at least the girls make it out before they turn on the sprinklers! They have better luck at the second house, and a whole family comes out to listen. Bonnie runs off mid-song though, and the rest of them are forced to cut the show short to chase after her. On the bright side, Jill heard back from Andy. The woman's hand in the picture is his high school ex-girlfriend, but he assures her nothing is going on. And she actually believes him. ("Merry Christmas to me! I trust a man!")

After wandering around for a while, they find Bonnie "away in a manger," - literally. She's slumped against Mother Mary in the middle of a Nativity Scene. Christy goes in to ask Bonnie what's bothering her and she admits that all the horrible things she did when Christy was growing up are coming back to her and she has no idea how she'll ever make it up to her. Christy assures her that she already has. Christy's over everything that happened. She can tell the stories about her crappy childhood Christmases because they don't bother her anymore. She just sees them for how humorous they are. Patty joins in then, and when Bonnie suggests she get a sponsor who isn't such a mess, Patty declines. "You're supposed to want what your sponsor has," she says. And Patty wants exactly the kind of relationship with her daughter that Bonnie and Christy have. She's even gone ahead and taken Bonnie's advice to text her mother. Bonnie finally begins to see how far she's come, and Christy and Patty can coax her out of the Nativity scene.

On Christmas morning, Christy and Patty sneak downstairs to find the tree surrounded by presents. They're eager to start tearing them open when Patty gets a text from her mom. She's going to let her FaceTime with her daughter while she opens presents!

Random Thoughts:
-Of course, Marjorie's been to the National Cat Show.


-Bonnie, Adam, Christy, Patty, and Gus's matching Christmas morning pajamas were adorable, and Adam's obvious hatred of them was hilarious.

-The best quote goes to Bonnie when discussing Candy Cane Pie - "I think the reason we love candy canes so much is because they give you the same feeling as rubbing coke on your gums."

-I just about rolled when Bonnie admitted she once stole Baby Jesus out of the Manger and Christy said that was the only babydoll she ever got.

Were you surprised to see Bonnie finally confront some of her old feelings? Let me know below!