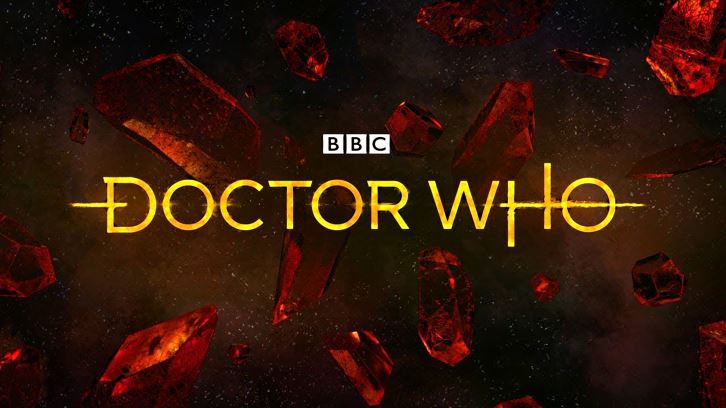 © BBC Pictures
Episode: "Orphan 55"
Directed by: Lee Haven Jones
Written by: Ed Hime
Air date: 12 January 2020
I appreciate the idea, but I didn't love its execution. This one sentence describes my feelings towards the hour rather well. There are certainly some things that I enjoyed in this episode, but this time let's address the problems first. It's sometimes hard for me to feel engaged in the story when things stop making sense. And yes, of course we're talking about science fiction show, but what I'm referring to here are mainly people's behaviors and unclear motives. The biggest question mark for me has to be Bella. We know she's angry with her mother Kane for leaving her behind when she was still a child, but I honestly don't know how could this anger possibly translate to her purposely disrupting the security field of the facility and endangering all the innocent guests there. Not to mention the bombs. She seemed to connect with Ryan for a bit and yet didn't appear to care about the lives of everyone at the Tranquility Spa throughout the hour. Kane's logic also wasn't exactly clear for me either. She definitely cared about the money and power that this dangerous investment can bring her. She took payment from an elderly woman, Vilma, who asked her to help in search for her partner Benni. Sometimes Kane seemed protective of the people in her care, other times - not necessarily. Her cold response after she killed a man speaks volumes about the character. Why did everyone have to leave the facility to search for Benni in the first place? Wouldn't it be safer to have a part of the group stay in the Spa and work on fixing the transporter, or just in general, to stay away from danger? Speaking of, poor Benni. I kept thinking that there's more to his abduction than meets the eye. His story and Vilma's (along with her sacrifice) were probably the most emotional parts of the hour but even that felt a bit... incomplete. Of course it's possible that I missed something and if that's the case I'd be happy to understand those decisions better. Sadly, on my first watch, I wasn't the biggest fan of this story.
Now, I did enjoy the interactions between the spa's mechanic Nevi and his son Sylas. Maybe with the exception of one exchange in the middle. But it was great to see Lewin Lloyd again (Roger!). Sylas is such a clever kid. He shared a few brief but fun scenes with Graham. But it's almost a surprise not to see the Doctor having more interactions with a character like him. His knowledge and skills helped out the group on more than one occasion. I'm glad that at least he and his father improved their relationship by the end of the hour and got to leave the Earth behind. Yes, Earth. The big reveal of the episode is certainly focused around the fact that this abandoned, uninhabitable planet is actually the future Earth, now devastated by the consequences of global climate change and nuclear war. This is where it gets tricky. As per the Doctor, this timeline is only a possibility, but unfortunately not one we can dismiss. Everyone should be aware by now just how dangerous the global climate change is and how things end will depend on the billions of actions and decisions that we make today, tomorrow and in the near future. The writing in this episode is yet another reminder of urgent steps that we all need to take in our real lives. The writer's heart is definitely in the right place, despite my problems with some of the characters and their stories, or at least their execution. This is a very hard lesson, almost a depressing conclusion that I didn't quite expect. The Doctor doesn't really fix anything by the end, a couple of people manage to get away, the facility is destroyed. There's not much talking to the Dregs, barely any communication. It feels like the Dregs win at the end. The Doctor and the TARDIS crew leave the planet at the last minute. They're scared, hopeless even, unsure how to process. The story ends up being a warning. One that is incredibly important to listen. It's not a great episode of Doctor Who, but its message is, without a doubt, deep and memorable.
Finally, I do appreciate the subtle change in the Doctor's behavior since her discovery from the previous hour. I'm glad her Companions continue to notice and question her mood at times. As fun as it is to hear Graham's many hilarious one-liners I still don't feel too deep of the connection between the Doctor and her fam. There's still many things about her that they don't know and I would expect them to realize and understand by now. We don't know where Gallifrey plotline will lead us eventually, but at least the Master's return made an impact on the dynamics in the TARDIS and I'm looking forward to the crew finally learning more about the Doctor. It's been too long. There's still so much potential that I see with Thirteenth Doctor that I feel Jodie Whittaker hasn't been given the chance to explore. Fingers crossed. On a different note, kudos to the crew for their impressive work when it comes to the Dregs. Scary and well done design. Also, interesting concept in general, creatures that have the opposite reaction to the oxygen than humans. Such a strange balance in a way. Anyway, let's see where we go next.
Whovian notes and questions:
1. How did you feel about the warning being so clearly delivered in this episode? Was it too much or too on the nose? Or perhaps it was done just right from your perspective?
2. What are your thoughts about the Companions' relationship with the Doctor? Do you feel like there's something missing or it's one-sided in some respects?
3. Of the guest characters in this episode, which one was your favorite and why?
4. When do you think we will delve deeper into the main story arc - the Master and Gallifrey? When would you want to see it resurface?
The Doctor: "The future is not fixed. It depends on billions of decisions and actions, and people stepping up. Humans. I think you forget how powerful you are. Lives change worlds. People can save planets, or wreck them. That's the choice. Be the best of humanity. Or..."

What did you think about "Orphan 55"? Any favorite scenes, quotes or theories? Feel free to let us know in the comments. As always, thanks for reading!