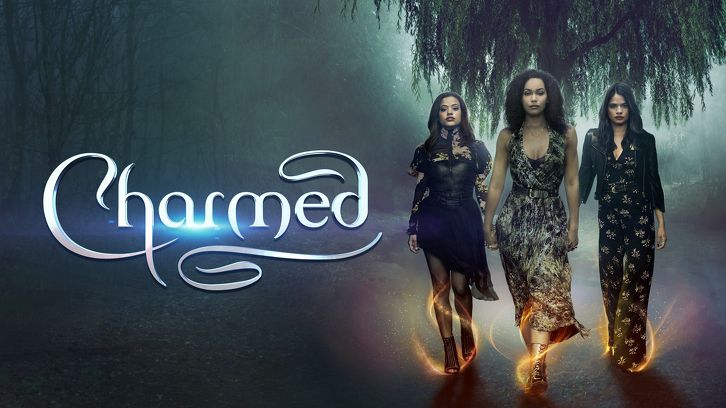 The 6-week winter hellatus is finally over my dear Charmed followers. After a solid midseason finale but a very uneven first half of the season, Charmed returned with a strong outing. The episode was directed by Michael Goi and written by Carolyn Townsend.
Episode 9 of season 2 featured the introduction of two new characters, Ray Vera (Felix Solis) and Julian Shea (Eric Balfour). Let`s first focus on the more story relevant introduction, Ray Vera. Felix Solis` character was as shady as expected but his interactions with Maggie and Mel were worth it. The only thing I resent from this was I expected the reunion to be a bit more emotional. I expected it to be a bit more emotional, I understand the anger but just a bit more emotional. A teary eye or two, nothing more.
From the stories before, we knew Ray wasn`t the best person in the world and getting a bit of a background story on him gave the character depth and made his interactions with the girls and their reactions more profound. Felix was really believable in the role and his reaction to the magic reveal felt natural and honest. The writers set up some good reveals with Ray`s shady business and him stealing artifacts from the girls after Marisol`s funeral.
The anger towards Ray resonated well through the episode. The girls needed Ray, especially in the last year and a half, and him being a no show doing shady stuff which could put them in danger would enrage anyone. What I appreciated about Ray was how unapologetic he was to a degree. Yes, he was sorry but it had to be done. He is a survivor. His scene with Maggie was a true heartbreaker. Sarah brought all the right emotions and took center stage letting all her pain out. The two of them reconciling and him sticking around despite their past could be an interesting plot point further down the line. I trust Ray as much as Mel does and he surely will get the girls in trouble but I am here for all of it. Also, we need more Ray-Mel scenes.
The episode did miss a couple of beats, Macy`s reaction to Ray and his to her. That are certainly some stories worth exploring and with Ray sticking around we might get to witness that eventually/hopefully. Also, how will Ray react when he finds out Maggie isn`t his daughter.
And while Maggie and Mel were dealing with Ray, Macy had to deal with Safe Space's new investor Julian Shea. Eric was perfectly cast and his chemistry with Madeleine was on point. Julian`s underground garden idea is surely dangerous, considering the Black Amber tree is just there, those Veggies could turn into hybrids. Seeing Macy being all into the business and talking science with Julian brought back a spark in her. You could see how comfortable Macy felt and it made their scenes flow perfectly. The writing for them. in this episode just worked so well on many levels, it showed their character traits, it established a connection between them, it moved the story forward. Major thumbs up. Julian is obviously a love interest for Macy and it should be interesting to see where they go from here, considering Macy still has resentment feelings for Harry. This episode was a good example of how not to press too much on the angst between Harry and Macy and I hope any further interaction towards a possible pairing will be dealt like this.
One bit I truly enjoyed was the show reflecting on how the interactions with the Darklighter scared Macy. It was something we missed in the last two episodes as the focus abruptly shifted to Parker and Maggie. Despite powering through that encounter with Jimmy, it had to leave scars and I am glad the writers haven`t completely forgotten about that.
Meanwhile, this episode highlighted unusual character moments for Harry. The violence, the abrupt behavior all that as consequences from missing the Jimmy in himself. Harry`s journey this season seems complex and the writers are pointing out all these unusual moments as a really slow downspiral. Harry faced something unusual and feels like half a man, he doesn`t really recognize the person in the mirror, so he lashes out and compensates.
One thing I wish was made clearer in this episode is, how Maggie and Mel can use their new powers so freely now? Don`t get me wrong, both were badasses and used their powers in such cool ways but... Why can they? Do they consume Black Amber every day? Or don`t they? Did they just tap into them and it is all good now. Did the Black Amber trigger their powers? I hope further outings will give us some insight into how it all really works.
Other Tidbits:
- How cool was that title card?
- Swan swanning over Julian was hilarious.
- Was I the only one expecting a bit of a better "vanquish"? Despite Ray stepping up for Maggie, the story climax could`ve been a bit more dramatic, just a tidbit.
The episode concluded with Jordan digging deeper into the Vera mystery and next week seems to be all about that, considering the promo pics and synopsis. So what are your thoughts on the episode? Did you enjoy Charmed`s winter premiere? What would you do differently? And did Ray`s return work for you? Sound off in the comment section and don`t forget to tune in next week. . .