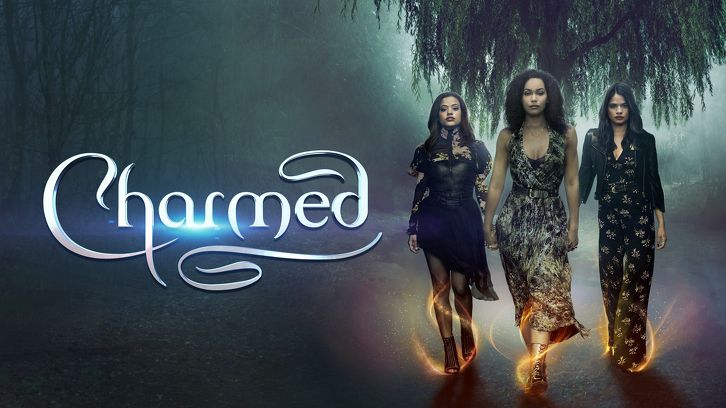 After an almost perfect winter premiere, Charmed`s second outing of 2020 delivered a couple of great hits and one major miss. While some stories played out beautifully, one story was filled with unnecessary angst and out of character behavior. Doug Aarniokoski directed the episode written by Aziza Aba Butain and Joey Falco
Maggie`s quest to protect Jordan turned into a spooky action-driven ride. Initially, I wasn`t very fond of Jordan there was a feeling he didn`t really fit the verse and that most of his scenes with Maggie were forced. At this point in the show, I couldn`t imagine season 2 without him. The honesty and understanding that Jordan brings into his interactions with Maggie put a completely new light on the show and their storytelling. Besides that their interactions pushed Maggie just in the right direction, he helped her become empowered and believe in who she is and accept the power within her. Maggie`s development can`t be completely blamed on Jordan but he played a big party in the raise of Maggie as a person and witch.
The Ghost wants to kill Jordan story played out really well. Visually the effects were captivating, the dynamics were on point and the performances overall were so impressive. The possession of Swan was damn scary and the fight between her and Maggie just WoW. Jordan`s reaction to all the supernatural news felt outright sincere and the closure scene between him and Maggie was so beautiful. Their energies really glided so well and made me look forward to the next chapter of their friendship.
While Maggie was saving Jordan, Mel was trying to save the world as usual. Investigating the backgrounds of Ray`s betrayal, Mel accidentally ended up saving her relationship with Ray. Ray is a faulty man and while he doesn`t really regret most of his moves, he does regret failing his daughters. I am glad the writers decided to re-introduce Ray and while the girls may have cut him some slack too fast, holding a grudge ain`t really that healthy. I appreciated that the writers were able to tell the story between Marisol and Ray without painting either of them as a bad guy. Having a successful marriage means that the person you with changes in a similar way you do and that sometimes doesn`t happen and this was just the case. Does that justify Ray`s later actions? Of course not, but he has a couple more
seasons
years to redeem himself.
Ray`s sneaky ways served as an introduction for the introduction of CW Icon Peyton List as Nadia. Nadia besides being a major baddie also seems to have ties to the Elders as she has a tattoo that resembles the seal on Jimmy`s Darklighter bottle and Marisol`s artifact. Nadia used the Black Amber as a way to bring a dead bunny alive so does makes you wonder how powerful it really is. Also if Black Amber can bring back from death, can it erase Macy`s demon blood? Replace it? Interesting set up so far. I look forward to seeing more of Nadia and how this story plays out.
And while a deeply enjoyed all that went down with Mel and Maggie and the stories set up for the back half of the season, everything Harry-Macy-Abigael related made me furious. I honestly wanted to punch stuff. First off, what type of drugs were the writers when they came up with this Abigael plot, please don`t share them. People don`t need more of that crap. The plot and interactions were generally forced and didn`t make much sense. Abigael obviously has an agenda and it might not be Harry or Source related. Many fans online believe that Abigael or her Master want the Source from Abigael and while it does seem plausible, what if their real agenda is getting Macy, the witch-demon hybrid.
Nevertheless, this poisoning plot was very convoluted and all those pushy scenes between the three characters made me majorly eye roll. And while Abigael snarkiness and damsel in distress plays were entertaining to watch, I just really couldn`t stand the Hacy angst. What is the endgame here writers? Accept complete character assassination? Like our Harry doesn`t do shit like that. Yes, he is a gullible fool trying to save the world, but like COME ON! I wanted to put a knife through my ears during that confrontation with Macy. I`ve said back in my Episode 9 Review that I get where they are coming from with Harry kissing Abigael, the search for his dark side, lack of feeling complete, doesn`t feel like a real/complete man, etc. It doesn`t justify how he reacted to all of these events. I still have hope in my soft Hacy heart they will execute a story that makes sense to a degree cause this is some major nightmare we all need to wake up from.
Other than that this story did provide some solid acting moments from Rupert and Madeliene. Harry`s face when Maggie mentioned the kiss and her reaction to him saying she knows his feelings, just got the same Hacy heart I mentioned to tingle. I rest my case here and hope the writers do better for us in future outings.
Other Tidbits:
- Being Swan is a mood. Love that girl!
- Ray knowing about Niko? Plothole.
- Not announcing Peyton List as a guest star, not cool CW. Otherwise, I am always bit awry when supernatural shows mix up science and magic, it can go bad really fast.
That`s a wrap on my side, dear witches. What were your thoughts on "Curse Words"? What are your expectations for the set up stories and which one do you look forward to the most? Share your thoughts in the comment section. Till next week. . .