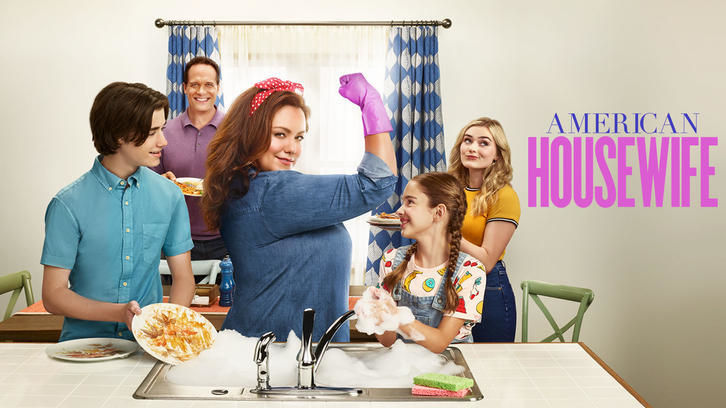 Anna-Kat gets invited to join the popular girls this week and she's excited. Katie? Not so much!

Katie's actually thrilled when she finds out Anna-Kat's been invited to join a scouting group until she sees who the den mothers are - Nancy, Tara, and Sage - her frenemies. The Wildflower Girls are the rich, popular girl version of the Girl Scouts. And Katie's not too keen on letting Anna-Kat lose her soul to them. Anna-Kat's understandably upset that Katie won't sign her permission slip, and when Katie mentions this to Angela and Doris, Angela tells her she should let her join. And surprisingly, Katie decides to take Angela's advice.


At Anna-Kat's first troop meeting, Katie's shocked to see that the girls aren't actually doing anything to earn their badges. The project is to make egg parachutes and safely land the eggs without breaking them. The girls drop their parachutes and every egg breaks, but Tara, Nancy, and Sage quickly hand out badges anyway. When Katie calls them on it, they tell her they always hand out badges, no matter the outcome. In fact, they even hand Anna-Kat a sash full of badges, because it "looks better if all the girls match."

While Katie's dealing with the knock-off Girl Scouts, Taylor and Oliver are each tackling their own problems. Taylor's assured Greg she's ready for her alumni interview with Carnegie-Mellon next month, so when the school calls and says they've got an alumnus coming through Westport the next day who could do the interview then, Greg accepts for her. (Seriously, Greg?!?!) Of course, Taylor's not actually ready, and now she's only got 24 hours to prepare.

Taylor begins to quickly cram for her interview, but Anna-Kat, fresh from her first Wildflower Girls meeting, shares with Taylor what she learned. "Show up, smile, and the world will deliver." Who needs hard work when someone's just going to throw a bunch of badges in your face either way? Taking Anna-Kat's advice, Taylor decides she'll be better just winging the interview. After all, she's a "good smiler."

Oliver and Cooper meanwhile, are busy tracking down the suicidal caller from Teen Helpline. And they think they've found him - the Superman t-shirt wearing, comic book obsessed, school recluse Trevor. So Oliver and Cooper have decided to try and befriend him. But to their shock, Trevor doesn't seem interested. In fact, he tells them to take a hike! And despite Cooper's suggestion to "let nature take its course" if Trevor really is the suicidal caller, Oliver decides they will keep trying to befriend him.

This leads Oliver and Cooper to don Flash and Batman costumes to try to befriend Trevor. His response? "Can't you losers get your own lives?...I'm harnessing my disdain for everyone at this crappy school and using it to fuel my success later in life." Apparently, Trevor doesn't even know what Teen Helpline is, and he definitely isn't planning on ending his life. Looks like the Flash and Batman have struck out...

Oliver and Cooper are ready to give up on finding the Teen Helpline caller when they hear one of the most popular athletes in the school, Will Hanson, referred to as Superman by one of his friends, which is what the caller mentioned being known as when he spoke to Oliver. Oliver recognizes the voice as being right and both are stunned at who it really is. Not only is Will Hanson super popular, but he's also rich - definitely not the kind of person Oliver was guessing.

Katie decides to host the next troop meeting and show the girls the value of a job well done by teaching them to make lasagna for their next badge. (Greg strikes down her first idea of shoving all their badge sashes in the garbage disposal!) But teaching a bunch of girls who are used to getting things handed to them how to actually work for their badges is easier said than done. Especially because one of the girls brings her maid to do the task for her! When none of the girls are willing to try making the lasagna, Katie refuses to give out badges, and the girls text Nancy, Sage, and Tara, who show up and demand Katie hand over the badges. When she refuses to, they tell her that she has until the next troop meeting to give the girls their cooking badges or Anna-Kat's getting kicked out. Anna-Kat's not happy with Katie embarrassing her, and Katie agrees to let Anna-Kat decide what she does with the cooking badges if she listens to Katie explain why she thinks it's wrong that they get them. Anna-Kat listens to her but still tells her to give the badges to the girls at the end. She's not ready to lose her whole group of friends in the name of Katie's life lesson.

While Katie's fighting the rich girl establishment, Taylor goes to the interview and employs Anna-Kat's strategy, which means she hasn't prepared a bit. It's obvious her interviewer isn't impressed and things aren't looking too good for Taylor's future at Carnegie-Mellon. On the way out, the interviewer has a flat tire and Taylor offers to change it for him. He's shocked that Taylor knows how to change a flat tire, and even more shocked when she begins telling him about the life skills list she's working to accomplish. He admits that although she came off pretty "one-dimensional" in her interview, it's obvious there's more to her than she's letting on, and has her redo the interview.

At home that night, Taylor tells Anna-Kat that Katie and Greg's life skills list might have actually helped her. Hearing this, along with Oliver's declaration that maybe money doesn't always buy happiness if one the richest kids in school is still suicidal, Anna-Kat begins to rethink the badge situation. At the next troop meeting, Katie begins to hand out the badges, but Anna-Kat ends up stopping her, telling the other girls that she knows she doesn't deserve the badge and that they all need to work to earn them. Surprisingly, the other girls agree with her and decide they want to earn their badges as well. That night, Katie gives Anna-Kat her integrity badge for standing up for what was right with the Wildflower Girls.

Random Thoughts:
-Angela's little victory dance when Katie decides to take her advice was hilarious!

-Why am I not surprised Taylor doesn't know that Harry Potter is a book?


-"Hey Justice League watch out!" - Oliver and Cooper having food thrown at them in their superhero costumes was mean, but also kind of had me laughing my head off!

-The best quote goes to Oliver when discussing Katie and Greg refusing to buy him a Gucci belt. "They say I can't wear anything over 500 bucks on my body unless it's braces."

Did you enjoy watching Katie wage war against the rich moms of Westport? Do you think Taylor will get into Carnegie-Mellon? Let me know below!