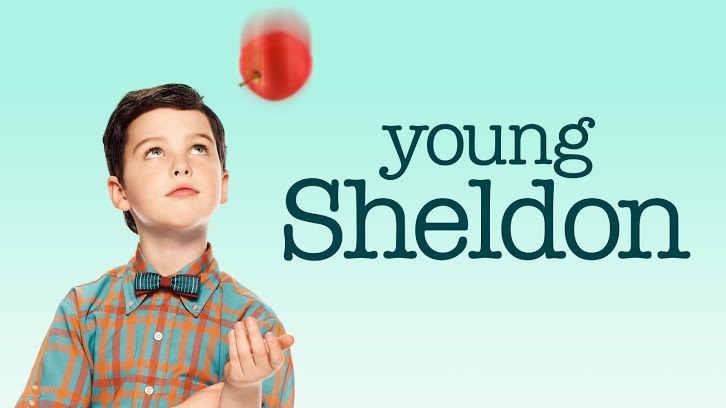 Contrary to popular belief school isn't always fun for Sheldon. He might love math and physics but he certainly does not like PE, especially when he is supposed to jump in a pool that is contaminated with other people's germs. Sheldon's swim test is tomorrow and he is desperately trying to find a way to get out of it. Missy suggests he should just pretend to be sick but Sheldon does not feel comfortable lying. He is not a liar! When he wakes up the next day, after a nightmare about the swimming pool, he decides he is a liar after all. He tells his Momma that he doesn't feel well and, good-natured as Mary is, she believes him and allows him to stay home. She is sure her sweet little boy would never lie to her. George and Georgie, on the other hand, are sure Sheldon is faking. When Mary asks Sheldon if he wants to watch Star Trek and he declines she is absolutely positive that the boy is indeed sick. He would never pass on a chance to watch his favorite show. She is even more concerned now and sings him his favorite song: Soft Kitty.

In the meantime, Sheldon has realized that he made a huge mistake. He feels absolutely horrible about the lie. So, he does the only logical thing one could do in his situation: He tries to actually get sick. The germaphobe visits his neighbor Billy who is sick with the flu, in the hopes to get infected as well. This way his lie would turn into the truth and his bad conscience would go away. Before he even finds out whether his attempted to get sick succeeded, he confesses to his mom that he was faking and apologizes. Mary is surprised but understands. Still, he has to go to school the following day for his swim test. He looks like a helpless little puppy in that pool. Poor little Shelly. And because swimming wasn't already bad enough he also ends up getting the flu which he then passes on to his entire family.
The second storyline of the episode revolves around Connie and the two men in her life. Even though Sturgis was the one to break up with her, he seems rather jealous of Connie's new beau Dale. He actually visits his store to spy on him. He then proceeds by calling Connie to tell her about his little stalking adventure and sends her as well as Dale a giant cookie to apologize for his behavior. Dale thinks Sturgis is rather weird and makes the mistake to voice that thought out loud. Connie is unhappy about him criticizing a great guy like John. Looks like someone is still not quite over her old boyfriend.
How are you liking this season so far? Would you have liked to see a Christmas episode?