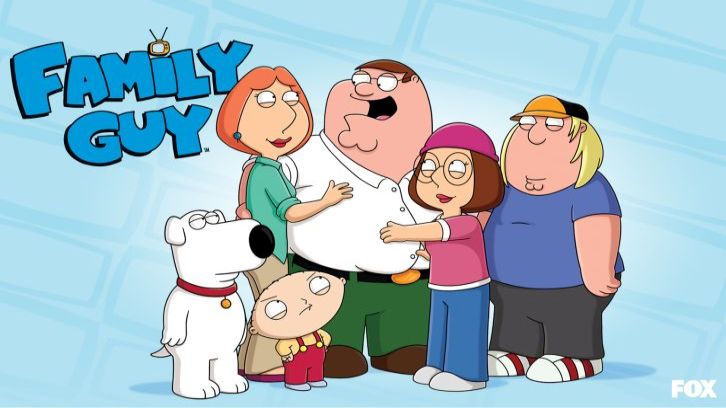 Before I start this review, I just want to say that this episode title is a great pun.

This week begins with Chris and Meg's Christmas Concert at school. After the show, they meet up with Quagmire (who is creeping at the event for single moms). He asks Meg if she's excited for Christmas and she says she isn't because it's just a reminder of how lonely she is.

Meanwhile, Lois asks Meg to take Stewie to the mall to see Santa. She agrees and when they arrive, Stewie is immediately frightened by him. To calm him down, the mall Santa suggests that Meg hold him and they sit on his lap together. He bounces the two on his leg and Meg has a sudden awakening, driving her to "climax" (told you it was an excellent pun).

Meg is now completely infatuated with the mall Santa, having detailed and creepy fantasies about him. She's now deep in thought about it that she ends up sleeping in until 2pm when Lois finally wakes her up. She asks what's going on and she says she met someone but calls him "beard boy" (ew). Lois is delighted and tells her to go after her new found love.

Stewie is traumatized by the event and hasn't slept in days because of it, yet he doesn't quite understand exactly what happened to Meg. He tells Brian and he explains it to him and he swiftly throws up into Peter's fancy vomit hat.

Meg is desperate to go back and see her mall Santa. She drags Stewie back to the mall so she can sit on his lap again. When they get there, she is horrified to see that Peter is the mall Santa. Fortunately he wasn't on shift the day before but she doesn't know where her Santa is. One of the mall elves tells her he was probably a temp and directs her to another nearby mall.

She takes Stewie to the neighboring mall, looking for her Santa. When she arrives, the Santa that's there still isn't her Santa. She goes into a fit of rage and is swiftly kicked out of the mall and banned "by the laws of Paul Blart."

Brian is sad to see Stewie traumatized by the incident with Santa and wants to make him feel better. He decides to dress up as Santa and come in his room in the middle of the night. Stewie just ends up feeling worse because Brian enters through the window and creates more worry about possible intruders then tells Brian he wants a new dog for Christmas (and Chris does the same).

Peter has a talk with Meg and encourages her to find her mall Santa after realizing how happy he made her. Meg then goes on a montage search far and wide to various malls looking for the right Santa. When she's just about to give up, her Santa emerges at the last mall on her search. It turns out he's the real Santa. He says he tries to visit every mall at least once per year with the intention of spreading similar Christmas cheer from when she was five. He knows exactly what each person needs for Christmas (for her it was a climax).


What did you think? Was this episode too much or classic Family Guy? Leave a comment below!