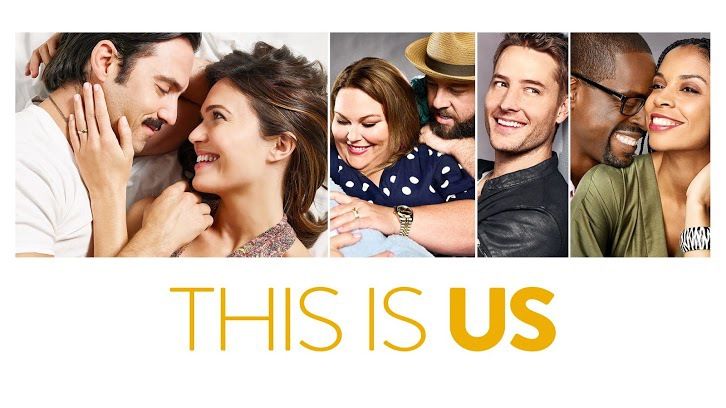 "You don't see me."

It seems This Is Us is trying to go back to the small mysteries, with the fact that Kavin ended up asking Cassidy to stay and Randall was apparently pretending to be bad at golf, it seems the show is trying to regain some of its magic. I can't really say this is a (pardon the pun) magical solution, but I have enjoyed this past couple of episodes a little more, so I hope this trend keeps going, it does make me wonder what's going on in the writer's room though to generate these changes.

In any case, we focus on Jack and Rebecca's love story, we see Jack wants to stay away from her father after his threat, but when he has to drive her to their house for brunch with her mother, he and Dave end up going to the golf club together. It seems Mr. Malone is constantly trying to "upgrade" him, by the end he tells him the wedding he envisioned for Rebecca and tells him he needs to figure out if he'll be able to be the one next to her, but Jack turns it around, he says he'll marry his daughter and he's that one who should think if he wants to be a part of her life moving forward, which was a pretty bold move, but then again, he was pretty drunk by that point.

Jack meets Mr. Lawrence and then he and Randall go to play golf which leads to a very interesting conversation, Randall tells him he feels Jack never really understands him and the difficulties he faces, Jack says he doesn't see color when he looks at him, and Randall answers that maybe that's a problem. And we get Jack is coming from a good place but it's definitely a conversation they needed to have. Later, he apologizes and he invites Mr. Lawrence and his wife to dinner so that Randall can have more time with him.

In the present, Randall is trying to make up for standing up councilman Wilkins and he gets invited to play golf with him and his friends and after a whole day of pretending to be bad at it and letting Wilking help him, he seems to soften a little. It turns out this was Jack's advice to him after apologizing for not being a better listener.

As we start to see the beginnings of the end of Toby and Kate's break up, we see some flashbacks to their past sex life and then we're shown the present isn't so great in that regard, in part it might be because of the baby but it has something to do with her own insecurities as well. They end up arranging a date night, for the sake of their sex life but it doesn't go as well as they expected. He says he felt uncomfortable about her insisting he kept his old pants instead of donating them, he was wondering if she was doubting he'd keep the weight off of if she was secretly waiting he'd put it back on. They do make-up but the time they get home but I wonder how much this standstill will last.

Kevin is still trying to connect to Nicky and though there is some progress, it's very slow. He's also pretty bored so he goes to the gym where he sees Cassidy, this time I actually really enjoyed their chemistry, something I'm sure we'll get to see more of in the future. He's clearly surprised by her strength and she's surprised by the fact that he wants kids, though she doesn't think he looks motivated to make it a reality.

With this in mind, he goes on a date with a girl from the gym and things seem to be going well, but then Cassidy shows up after a fight with Ryan and Kevin ditches his date. Cassidy says she doesn't blame Ryan for not wanting to be with her but Kevin says he understands her, so she kisses him. I just don't know if this is the best way or moment for them to start something, it doesn't seem like she's ready, she's still in love with her ex and she was feeling vulnerable at that moment, so maybe sleeping together wasn't the best idea, but I guess we'll see.


"Play the game."

What do you think about this episode? I look forward to your comments and I leave you with the poll.