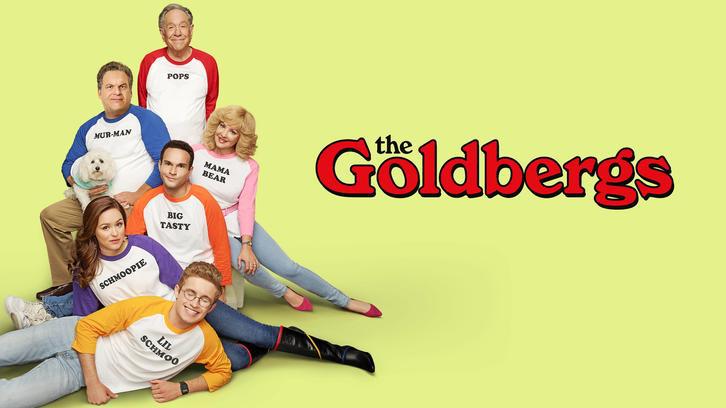 Beverly has plans for a perfect Thanksgiving, despite the fact that Murray's terrible father will be coming for dinner. She plans to keep it a secret and keep Murray happy by sitting him in front of the TV with a prerecorded Eagles football game so they're guaranteed a win. But her plan is foiled when Pop-Pop arrives a few hours earlier than expected.

Meanwhile, Uncle Marvin is also in town for the holiday. He's best known for being a screw up and his first failure happens almost immediately. He volunteers to pick up Barry and Erica from college and manages to get lost and drive hundreds of miles away from home to Pittsburgh.

The tension between Murray and his dad is palpable. Murray wants to watch the football game but his dad wants to watch the parade. When his dad tries to change the channel, he accidentally fast forwards the VCR to reveal the game is prerecorded. To make matters worse, Geoff and his family arrive and, with Erica not there yet, Geoff is missing his buffer from the Goldberg family chaos.

Marvin, Erica, and Barry decide to take a flight back to the Philadelphia Airport to save time. They decide to use the air phone to let Beverly know where they are and that "Marvin pulled a Marvin." It's usually only a 40 minute flight but, due to poor weather conditions in Philadelphia, their flight is diverted to Nashville.

Back at the house, Geoff and his family are caught in an awkward and uncomfortable conversation with Pop-Pop and Geoff desperately needs his buffer. Beverly informs the family of Erica and Barry's most recent development and Pop-Pop threatens to leave because of the delays. Murray and Pops seem to encourage him to leave but Beverly decides to "pull a Beverly" and encourage him to stay, make himself comfortable, and watch the parade in the basement. He and the rest of the group agrees and swiftly drops his pants in front of the guests to "get comfortable." But on his way to the basement, Pop-Pop takes a tumble and falls all the way down the stairs. For some reason, Adam decides to go for sympathy for himself too and walks over to the stairs and fake faints to appear as though he is injured too.

Now in Nashville, Marvin, Erica, and Barry have a 12-hour layover and get a hotel room for the night. Erica calls home again to inform Beverly of their latest development and she's angry. She tells Marvin to fix this and get them home now.

Pop-Pop, now recovering in the living room with ice on his knee, continues to make all the guests feel uncomfortable. Adam awkwardly puts ice on some part of his body and Beverly reveals the latest "Marvin" move and delays dinner until Friday. Geoff and his family decide to leave and Beverly suggests Pop-Pop stay overnight due to his injury.

Marvin lets Barry and Erica know that he got them all a ride to Philly with a stranger he met at the hotel ice machine. Barry is interested but Erica is mortified. Turns out Erica's instincts were right as their ride just robs them and dumps them on the side of the road, still in the South. Erica decides to forget Marvin and try to get home on her own. Even Barry abandons Marvin after coming to the realization that "pulling a Marvin" isn't funny anymore, just sad.

The next morning, Beverly is determined to have a Thanksgiving Day redo only to find Pop-Pop is already eating the dinner. She's angry, having wanted a family dinner together. Pop-Pop reveals his jealousy over the things his son has but Beverly has no interest in hearing it. She tells him to leave, having tried to be on his side and telling him that he clearly doesn't want to be part of the family. He sheepishly disagrees and tells her he wants to be a part of their lives but doesn't know how. She agrees to help and hopes that she can still have a perfect Thanksgiving.

Barry and Erica, now on their own, plan to take a bus home, despite not having any money. Marvin finds them and, feeling responsible for not getting them home in time, has another plan to do it. They reluctantly trust him and he gets them on the bus, claiming they have a human heart that needs to get to Philly.

Beverly sits Murray and his dad down at the table trying to get them to talk out their issues. They start with angry insults. Thinking she failed, Beverly tries to stop them, but the two actually make progress and mend some old wounds from Murray's childhood.

Barry and Erica finally make it home and "Pulling a Marvin" finally became a good thing. The entire family reconvenes and has the Thanksgiving Beverly wanted all along.


What did you think? Leave a comment below!