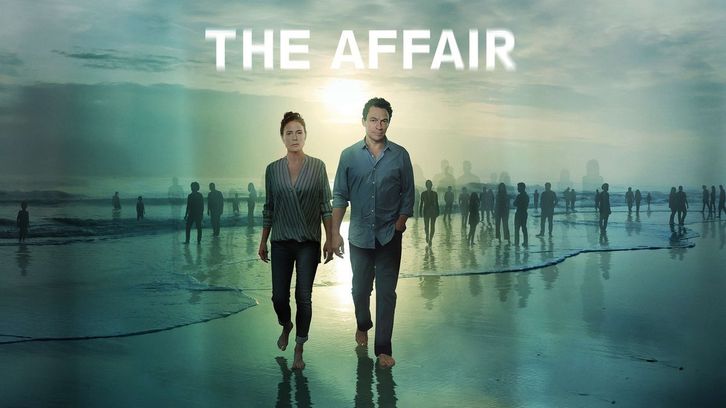 When The Affair premiered in 2014, it was an intense show about broken people, beautifully shot and with a unique set up showcasing how people interpret the same situations quite differently. Five years later, the show and its characters have gone through many upheavings, both in front and behind the scenes, ultimately ending with a finale season deprived of two of its main leads. So, now that it has concluded, is it still the passionate depiction of life and relationships it initially was? In some (and the most important) ways, it is, and ultimately the heart of the show remained through it all, and that's what counts.

At some point during the #metoo allegations against Noah, his future seemed uncertain and it felt like the show was definitely burying his career, reputation, and relationships with his kids and maybe even Helen. The penultimate episode, however, leaned heavily towards Noah getting his redemption and this finale is, basically, the Noah Show. During the earlier seasons, when Noah was at his worst, I couldn't figure out why the writers & showrunners were so hellbent upon throwing him in our faces and I resented his halves of the episodes. But now, I'll admit I feel pretty ambivalent and I'm glad The Affair provided us with a mostly happy ending (on the Solloway side of the family, anyway). Even Whitney, who disinvited him from her wedding, relents when she realizes he organized most everything himself, even if he was banned from attending and seeing her enjoy it.
That flashmob, for example? Inspired. I don't think I can ever get Noah yelling "KICK THE PUPPY! RIDE THE TRACTOR!" and the accompanying gestures out of my head, and the call back at the end of the episode when Noah is dancing alone on a cliff was an equally nice touch.


Him springing for a last minute plane-ticket for Colin's mom who was stuck in Ireland, comforting a confused Bruce, welling up as he caught a glimpse at Whitney in her wedding dress (which we'll talk about in a minute), and holing up in the appropriately named Memory Motel were all steps towards forgiveness. As he and Helen reunite when she heads to his motel room with a weak pretense, the show confirms that's where this season was headed all along. Would this have happened if all four leads had stayed? Was the Helen/Noah love story the common thread from the beginning? Probably not, but this feels suiting anyway. The longing glances they've shared all season, even while partnered with other people, have long told of the love that was still present between them, and the issue of this series.
It takes Whitney a little longer to come around, and she reverts to her early seasons brattish-self for a few instants as daughter, mother, and grandmother find themselves admiring the dress. Now, if you recall Whitney and Noah's quasi
Say Yes to the Dress
episode, they finally settled on Helen's dress, a very simple, sleek gown that Margaret heartily hated. I never imagined Whitney would rethink it and add a gauzy, flowery upper part that cheapened the whole thing and was missing quite a few inches to look anything close to wearable. And despite Noah's praise of his daughter, I'm not convinced she and Colin will make it, but the attempt is nice. In the future, Noah does mention his daughter's "wedding, thirty years ago" so maybe it means that was her only one and I'm being pessimistic. Regardless, the Solloway kids and Colin flee the wedding thanks to Bruce's help, and we are left to imagine them all reuniting since when they get to the motel, Helen and Noah are doing some reuniting of their own.
In the future, Joanie is having an existencial crisis (some things never change), and Noah swoops in and fixes that too. Who would've imagined that he'd become the owner of the Lobster Roll! We aren't privy to whether this was signed before or after Helen's death but I wouldn't be surprised if she was part of it, despite her initial hatred of the place. Who knows, maybe without the infamous affair, they would've drifted apart in a much more common fashion and never reunited.
In any case, he sets things straight with Joanie who only had Cole's version of how Alison raised her. I'm not sure what the point was here, because this feels completely out of character on Cole's part. Was he heartbroken? Absolutely. But would he slander Alison and lie about the custody battle and Alison's reasons for leaving, conveniently omitting she came back? I don't think so.
But it's enough for Joanie, who runs back into her husband's welcoming arms, and all is well that ends well (mostly. This is still
The Affair
, and there are a number of small, but nonetheless unresolved, issues).
All in all, however low it went at times, and however infuriating it could be
The Affair
remains a unique show that wasn't quite like anything else, and that I won't forget anytime soon.
Did you guys enjoy the finale? Or were you disappointed that Noah was redeemed in the end? Did Cole and Alison's absence make season 5 too rough to enjoy? Sound off (for the last time!) in the comments!