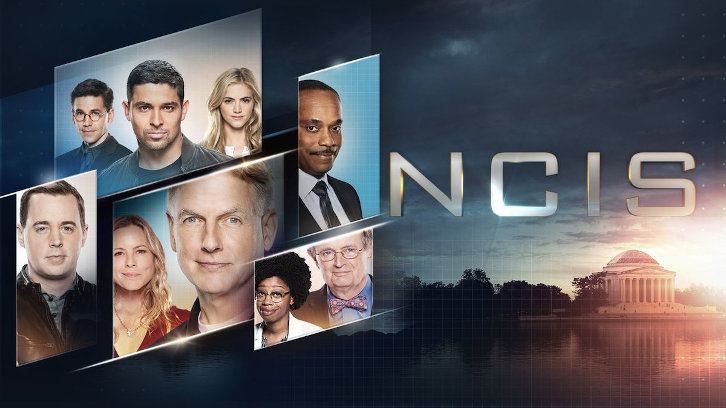 17.7 - "No Vacancy"
Written by Marco Schnabel
Directed by Rocky Carroll
Reviewed by KathM

Fun episode. Nice to see something that had a more amusing bent than the drama we've gone through since the return of Ziva.
The "main" storyline was kind of circuitous but ended up working, and I loved all of the calls Leon got from various and sundry politicians once the hotel scandal broke! The suspects were all over the place, which I liked and in the end there was not one but two villains, or three if you count the lovely Russian spy). And the idea that you now might need a "team" to blackmail some people is a really scary idea. Most likely true, but scary.
I was surprised to see that Torres's girlfriend was real: I thought he was working with an older woman, like a fitness instructor or some kind of charity work. And meeting "Richard" was hysterical! I don't think she actually told Torres how old her son was. "Teen Mom" or no, it's not like the guy was in basic training. I can see why Bishop was interested in him, too. I'm still on the fence about whether or not Bishop recommenced the restaurant to Richard, but it was funnily awkward when Elena insisted the four of them sit down together. Then Torres and Bishop are all hisspering at once another behind their menus! It seemed a bit obvious, though. And I wonder what excuse Elena gave Torres when she broke up with him. I don't care how complicated it is, sometimes it's okay to live vicariously through television characters and that means you have to know things!
Interesting how Jimmy thinks that Torres and Bishop have no chemistry, or tried to compare any type of relationship, work or otherwise, that is was/is the train wreck of Tony and Ziva. The absolute horror!
I go from thinking they're better as friends, but if they do get together at least they've thought about it. I don't think that they know, but I think there's something there. I liked that in the end they were able to go for hamburgers and just hang out regardless. And no, Torres does not think of her as his sister. In case you were unsure.
I'm trying to figure out the situation with Gibbs and Phineas. And why they can't shorten his name to Finn. They're obviously both having fun and I haven't seen Gibbs so happy in a long time. I keep having to remind myself that Gibbs is technically old enough to be Phineas's grandfather, but that doesn't really mean as much as you think. This is the kind of stuff he missed out on with Kelly and any other kids he may have had, so it was bittersweet. I'm not sure where this relationship will end up. Mom didn't come over to get Phineas for dinner, which I think may be a sign that she isn't interested in Gibbs. Otherwise, she'd have come over and asked him to dinner. Not sure yet. The picture of both of them playing baseball Phineas left behind made me happy and broke my heart a little at the same time. The kid obviously need someone who has time and attention for him, and a male role model, too. Can't go wrong with Gibbs.

P.S. - Oh, poor Jimmy! Reading "Animal Farm" in middle school must have given him nightmares. I like watching him chat with the pig skull, though.

P.P.S. - How many of you think Torres kept the action figure that looks like himself? And for a bit of actor gossip, Wilmer Valderrama has been named one of People's "Sexiest People". He was on the Today Show this morning and I happened to catch his interview. It's about much more interesting things than that, but they do mention it.