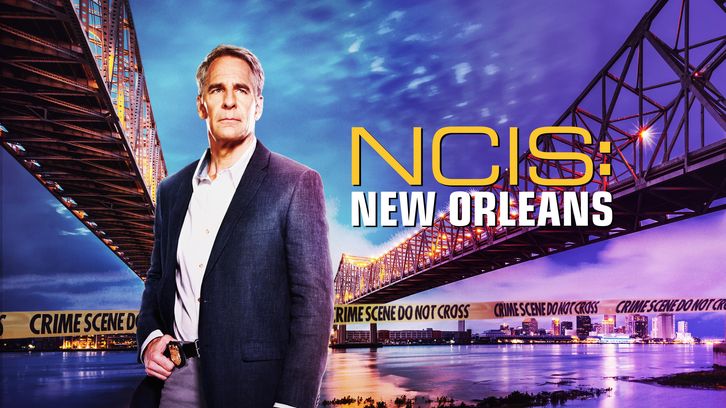 NCIS: New Orleans - Spies & Lies - Review: "Hope & Wonder"
6.5 - "Spies & Lies"
Directed by LeVar Burton
Written by Brooke Roberts
Reviewed by Kelly Anne Blount

Recap – The episode opens with LaSalle, Pride, and Dr. Wade in the morgue. Dr. Wade is reluctant to give Christopher the results of his brother's autopsy, but he insists that he can handle it. Cade was stabbed three times by someone who knew what they were doing. Dr. Wade states that she believes the suspect had training and experience.

Dr. Wade believes that Cade was stabbed and bled out elsewhere and was moved to the woods after he died. LaSalle tries to remain strong, but luckily Dr. Wade is there for him and pulls him into a hug.

Will, Cade's girlfriend's son, is at HQ with Gregorio, Sebastian, and Khoury. He's struggling to identify Shorty, the drug dealer they believe is involved in Cade's death, from a book of mugshots. Luckily, Sebastian has an idea, which leads to Will spotting Shorty at the basketball court.

Just as Shorty has been identified, Navy Lieutenant Max Landry walks into HQ asks Khoury for help. He thinks his girlfriend, Rina Rollins, is spying on him. He's working on a top-secret Navy project and there's a chance she's had access to photographs of said project. He's worried he'll fail his regularly scheduled polygraph test unless the team can prove his girlfriend is innocent. Plus, he wants to propose to her and he won't do that until he knows she's in the clear.


Pride and LaSalle head to Mobile, Alabama. Pride warns LaSalle to keep it professional or risk getting booted off the case. LaSalle approaches Shorty, the drug dealer Will identified. LaSalle loses it and tackles Shorty. Pride pulls him off and reminds him that Shorty is not resisting.
Shorty tells Pride and LaSalle that he didn't kill Cade. He admits that Cade contacted him on Will's behalf. He says that Will lost a package and Cade wanted to make it right. Shorty tells them that he gave Cade a phone, so he could work it out Will's problem with "the bosses." He still has a batch of the burner phones. Shorty apologizes to LaSalle.
Things aren't looking too good for Rina, Landry's girlfriend. There are loads of red flags. Gregorio and Sebastian meet with Landry and question him. Turns out there's one night a month that they both do their own thing after work. Max claims she's meeting friends for dinner. Sebastian and Gregorio aren't so sure. They are going to investigate Rina.
LaSalle and Pride head to LaSalle's childhood home and meet with his mom (or is it his stepmom, I'm having a complete brain fart). Pride is worried that LaSalle isn't in control. They receive another lead and hit the road. LaSalle promises not to lose it again.
Their lead, Paul Dolan, spots them and makes a run for it. LaSalle chases him down, but the bag guy is faster and gets away. He did leave a backpack behind, which they are going to bring to Sebastian.
Sebastian and Gregorio surveil Landry's Rina. She leaves the dinner with her girlfriends and makes a drop in a bicycle drawn cab. Sebastian is worried if Landry's girlfriend doesn't truly love him, that he might not find true love in his own life. Aw, poor Sebastian!
Gregorio finds a flash drive in the cab and they arrest Landry's girlfriend. Uh oh. Back at the morgue, Sebastian tells Pride that there are pictures of Landry's top-secret Navy project on the flash drive.
Pride gives Sebastian the backpack he and LaSalle brought back from Mobile, Alabama. Sebastian opens it and becomes lightheaded, fainting seconds later. Pride calls for a Narcan shot. He suffered a fentanyl overdose.
Sebastian is back on his feet after receiving Narcan. Pride says he needs to have a chat with his team about self-care. Sebastian laughs at that comment. Pride is obviously in need of some self-care himself.
The drug is a synthetic opioid and it is poised to do major damage to drug users. The drug was created in a lab in Alabama. Pride and Sebastian believe the formula was stolen and somehow Cade ended up in the middle. Dr. Wade reports that there have already been multiple overdoses that she believes are linked to the drug.
Back at HQ, Gregorio and Khoury questions Rina. Rina admits that she is a spy, but she was forced to do so. She also says that Max Landry was never her target, it just ended up that she needed information on the project he was working on, and that she loves him. Rina tells them that she was tricked by a Russian asset to spy on her boyfriend and his top-secret project. She begs to speak to him, but is denied. She asks Gregorio and Khoury to apologize to Max on her behalf.
LaSalle and his mom have a touching moment. Pride has a lead, Stan Jenkins, a lab assistant fired for negligence at the lab where the formula for the synthetic opioid was created. They head out to find this individual.
The Russians behind Rina's espionage have kidnapped Max. Khoury, Sebastian, and Gregorio meet with Rina. She wants to trade herself for him. The Russians don't know that she (Rina) has been brought in by NCIS. Khoury is going to check with Pride before moving forward.
LaSalle and Pride work with SWAT and the local police in order to bust a drug warehouse. Their main lead in Cade's murder case, Jenkins, makes a run for it. He is quickly pinned down and starts shooting. The police return fire, killing Jenkins. With his death, Cade's murderer remains unidentified. LaSalle is crushed.
Rina heads to a hotel to meet up with her Russian handlers. She gives her handler the flash drive and he releases over Max. Khoury, Sebastian, and Gregorio are there and take down the bad guys. Max wishes he would have heard everything from Rina, but he isn't upset with her. Instead, he proposes to her, in front of the NCIS agents. Sebastian is elated. True love lives on!
While Jenkins is gone, Pride points out that they have recovered millions of dollars of lab equipment from the bust and that Jenkins had to have a financer in order to pull everything off. There is someone else out there who knows what happened to Cade LaSalle. Before they can make their next plan, the man leading the SWAT team approaches them and states that someone is in custody for confessing to Cade's murder. WHAT?
Paul Dolan is the individual who is in the process of confessing to Cade's murder. Pride and LaSalle don't believe Dolan. He doesn't have the funds to build the lab they busted and it sounds like he's been coached in exactly what to say to the police. The detective in charge in Mobile gives Pride and LaSalle a warning to back off.
Sebastian and Gregorio have a heart-to-heart. He asks her if she thinks Max will wait for Rina. Gregorio thinks she will, which makes Sebastian's heart happy.
Pride promises LaSalle that they won't give up until they find out who killed Cade. They will bring his murderer to justice! LaSalle ends the episode by saying, "That's why you're the King!"

Review/Thoughts – Tackling serious subjects, this NCIS: New Orleans didn't disappoint. My heart is breaking for LaSalle. He's been through such a tragic situation. I'm also glad true love survived and that Sebastian hasn't given up hope. I'm so ready for him to find someone special, who isn't a thief, spy, or villain.

What did you think of this episode? I can't wait to hear your thoughts! Be sure to leave a comment below!

Also, have you missed an episode or two? Need to catch up or just want to refresh your NCIS - New Orleans memory? You can access all of my SpoilerTV reviews and interviews by clicking on the following link: http://www.spoilertv.com/search/label/KA