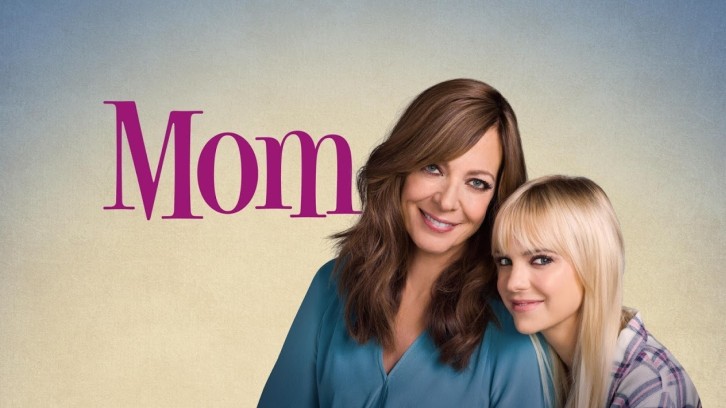 Bonnie and Adam try to find "couple friends," while Christy finds herself playing a reluctant mediator between Jill and Marjorie on this week's episode. Let's just say nothing is going as planned.

Bonnie and Adam are trying to make friends with other married couples, but this is easier said than done. Their latest potential friends are a couple of avocado loving hipsters, and it's definitely not going to work out, even if they do have a beach house. (Though after hearing about said house, Christy sure would like them to become friends. "Do they have any kids my age? she eagerly asks!) Bonnie tells the girls now that she and Adam are married, she wants to be able to have all the married couple experiences, like having couple friends. Jill suggests they come to hang out with her and Andy, seeing as how she and Bonnie are the only ones of the group with significant others. (And let's be honest, they do enjoy rubbing it in everyone else's face!) Bonnie agrees, but only after hearing that Jill also has a beach house!

As everyone gets ready to leave the Bistro, Tammy follows Christy into the bathroom. She's got a problem, and she needs Christy's help. The problem - Marjorie! She's become impossible to live with! She's so controlling and nit-picky that "even the cats are avoiding her!" Christy sympathizes. After all, she does live with Bonnie and tells Tammy she should begin saving up for her own place. Tammy reveals that with how well her handy-woman business has been going, she actually already has enough. Christy urges her to go ahead and get her own place then.


Jill, Andy, Bonnie and Adam all gather at Jill's, where Andy and Adam immediately bond over BBQ, beer, and quoting The Terminator, Seriously, I think the two of them have found their new BFFs! All seems to have gone great, but when Bonnie brings up them getting together again, (possibly at that secret beach house Jill's been holding out on), Jill tries to put things off. Bonnie tells Adam that he must have done something to ruin their "couple friendship," because of course, it couldn't be her. But Adam's assures her it's not him. He evens invites Andy out for a beer to prove his point. When Andy eagerly agrees, Bonnie's faced with an unfortunate reality - it really might be her!

Meanwhile, Tammy finds the perfect place for herself, but she's scared to tell Marjorie she's moving out, so she decides to beg Christy to do it. At Tammy's insistence, Christy agrees to help her break the news to Marjorie over lunch. Christy and Marjorie go to pick Tammy up at Williams-Sonoma, where's she's been hired to do some improvements. And when Marjorie thinks Christy's not paying attention, she asks one of the sales associates if they're hiring. (Said sales associate tells Marjorie she can apply on their website - if she knows what a website is! "I believe I can figure it out," Marjorie says!) When Christy asks her what's going on, Marjorie admits that she's in a tough spot financially and asks Christy to keep it a secret. Most of Victor's money is now gone, having been used for hospital bills and home health care during his illness. In fact, if it weren't for Tammy helping pay the rent, Marjorie's not sure she would even be able to keep the house.

Of course, this whole lunch get-together is just a set-up for Christy to help Tammy tell Marjorie she's moving out. Christy realizes she's going to have to find a way to put off Tammy's announcement and tries to get out of lunch. Marjorie assumes Christy's trying to cancel their plans because she thinks Marjorie might not be able to afford lunch out and tells Tammy that she's having some money problems. Christy quickly adds on that Marjorie also mentioned that Tammy's rent is really keeping things stable, and Tammy realizes why Christy's actually trying to cancel lunch.


Marjorie, Tammy, and Christy end up spending the afternoon lounging on the furniture at Williams-Sonoma and feasting on their free samples. Marjorie admits that she's been looking for jobs for weeks, but she's scared no one will hire her because she hasn't worked in years, she's over 65 and she has a record. Christy and Tammy assure her things will work out and she will never be on the street. Christy tells her what Marjorie has always said to her when times were bad - to just take it one day at a time. Tammy promises her they can be roommates for life.

Bonnie goes to over Jill's to confront her about their "couple friendship." Even though Jill insists nothing's wrong, Bonnie eventually gets her to spit it out. And shockingly, it is Adam's fault. Adam got Andy drunk, which Jill had never seen before. And it made her so uncomfortable, she's realized she doesn't want drinking in her home. Bonnie's just happy to find out that she didn't do anything, and tells Jill that she should do what's best for her. Now Jill just has to figure out how to tell Andy...

Jill's revelation to Andy that she doesn't want to be with someone who drinks doesn't exactly roll off her tongue. Instead, she launches into a speech about how even though Andy's just about the best thing that ever happened to her, she's decided their lifestyles don't mix and she doesn't want Andy to have to change to her, so they should break up. What hasn't occurred to her, is that Andy, as a non-alcoholic, might not have a problem with not drinking. And that's exactly what he suggests happen instead of them breaking up!

Random Thoughts:
-The best quote goes to Tammy when Marjorie is worrying about who will take her cats if she has to sell her house - "But unlike you, people can't necessarily tell that the cats are old!"

-Anyone want to tell me what a Valpak is?

Were you surprised to hear that Marjorie's been having money troubles? Let me know below!