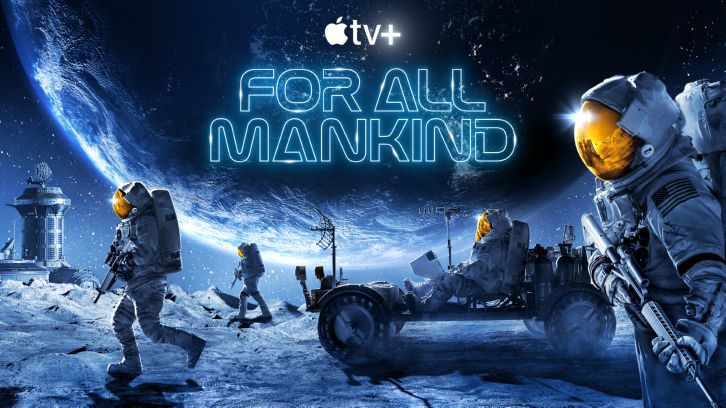 It's hard not to love an episode that opens with a callback to not just your favourite show ("Sometimes you gotta roll a hard six", thank you, Battlestar Galactica) but also features one of your favourite songs, and I was sold on Into the Abyss almost from the word go. It's exciting, action packed and feels like The Martian condescended into an hour, but instead of just Matt Damon we have three characters trying to find evidence of water on the moon, with David Bowie's Moonage Daydream accompanying the characters' arrival in lunar orbit (and their eventual departure), combined with an important decision that the Apollo 15 crew have to make: do they play it safe and go to a pre-designated landing site, or take a risk and go for another one in uncharted terrain? It's a higher risk, but also a higher reward – that could payoff big time for Molly Cobb and NASA. Molly has wizened up and is initially reluctant to take the gung-ho approach that both Ed and Sedgewick keen on, knowing her responsibility if she screws up, but Ed is confident that if they don't take the risk and don't find water at the pre-designated site they'll screw up anyway, as the public backlash will swing against NASA – so he's able to talk her into it.

It already starts to swing against the organisation when the press learnt of Ed and Molly's last-minute decision to change objectives, presenting a dangerous risk to both characters' lives. It's calculated and exciting. Back home, Ed and Molly's other halves are nervous – I did like that Sharon and Wayne are finding it hard to get along at first like Ed and Molly are, but eventually bond by the time the episode comes to an end. Tracy being so casual about explaining the smell of weed to Sharon after Wayne left her house was one of the funniest moments of the episode, timed to comedic perfection.

But despite everything happening at home For All Mankind hit the tension home pretty hard with the stakes higher than ever – what if Molly didn't make it home? Her last minute decision to go down and investigate the ice in the crater put her at enormous risk, and it's the tension that makes this episode work so well, audiences are already well accustomed to the dangers of space and have seen how perilous it can be, with Patty going up in flames in a tragic accident earlier in the season. NASA learning that there was no water at the scheduled landing site further added to the danger created here, and Nixon's strong firm stance on the Americans wanting the moon base first meant that there was little chance in backing down. It felt like only a matter of time for something to go wrong – but mercifully, For All Mankind brought everybody back home safe and sound, with a triumphant Molly now established as one of America's greatest heroes, pulling off her mission as close to perfection as one can possibly get under the circumstances.

NASA, in a textbook example of over preparedness, are already plotting multiple Apollo flights presumably to be shown in the next few episodes. Danielle is less than thrilled about being paraded around propaganda-heavy events as the "token black girl", but she's willing to do it if she gets to be a part of Apollo 18 with Gordo. But Gordo, Danielle and her husband Clayton's (who has just returned a decorated veteran from Vietnam) first meeting starts about as rocky as Ed and Molly's and doesn't get better, things escalate almost into an all-out brawl. It's safe to say that Apollo 18 has an even tougher task of making it than Apollo 15 did, with Ed and Molly almost getting along just fine in comparison.

Ronald D. Moore shows have been no stranger to time jumps with Battlestar Galactica featuring a more famous one but here writers David Weddle & Bradley Thompson decide to jump ahead, leaving a lot of unanswered questions in the process (did we miss out on Apollo 18, for one?) in favour of linking another musical montage to Moonage Daydream that bookends the episode. I don't think it works quite as effectively as I'd hoped, mainly due to how much little resolution there is, but then if all of it is resolved in episode six (entitled Home Again) or indeed later in the season, I'm ready to take all of this back. But either way, America have another big win – and have their first moonbase in place, "Jamestown" in 1973, meaning that the USA haven't just returned to the moon – they're here to stay.