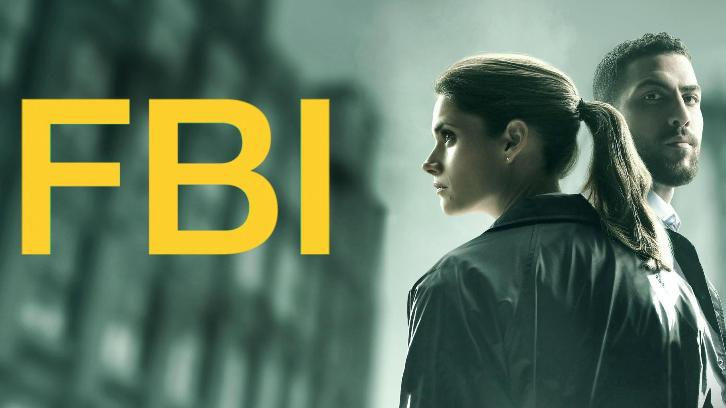 The past couple of episodes of FBI were full of twists and turns and revolved around truth, lies, trust and deception and its stories ended up being dramatic and tragic for innocent people.

Undisclosed: Telling the truth
This episode focused on how dangerous lies can be mostly when people lives are at risk. On the side of the case of the week, people died as a result of a cover up of a startup that was supposedly developing low cost scans to detect cancer, that didn't really work. In the main characters side, this time OA faced a predicament, when he had to decide about vouching for his cousin in order he could become a cop, knowing that he had lied on his application.

Even when we could somehow imagine who could be involved in the crime of the week with the first scene, it was difficult to know exactly what was the real motivation behind everything, at least for me, the killer's reveal and his reason were a real surprise.

One thing I enjoyed its the increase of screen time Kristen and Stuart had in this installment. I like the Maggie-OA duo but it's nice to see the other characters having more chances to show their skills on the field.
It was a good episode in general, though I would've liked to see more of OA's dilemma about his cousin, but it gave us another chance to know how deep are his values and principles, even when it comes to family.
Favorite quotes
Agent Cisneros: My lip reading is only as good as the material I'm working with, so in this case, because of the angle, I'm only able to interpret a few of the exchanges.
Jubal: Well, as my mom used to say on my birthday, something is better than nothing.
Tommy: You move any closer, and I'll shoot him.
OA: You don't wanna do that, Tommy.
Maggie: We know what Cemera did, okay? This guy has nothing to do with that. He doesn't deserve to die.
Tommy: I don't deserve to die! Me! I trusted Cabot! He's the one who put me in the Cemera trial. I thought he was looking out for me. But nobody tells the truth anymore!
OA: I talked to the guy who's doing his background at Newark PD.
Youssef: And?
OA: They're not gonna hire him.
Youssef: You didn't support him on this?
OA: I did. I told him what a great guy Ryan is, but I expressed my concerns about his ability to be a cop.
Youssef: Why would you do that?
OA: Because it's the truth. Look, I love Ryan, of course, and I would do anything to help him. But I wasn't confident in recommending him for this particular job. Being a cop's no joke. People's lives are at risk. I'm sorry.
Codename: Ferdinand: Trust Issues
From the beginning, this was a weird case, cause the team couldn´t understand why they had to investigate a car crash, but since Isobel received a call from the FBI headquarters in D.C. they had to dig into it. The victim was apparently just a wildlife photographer but with the unfolding of the story everything turned out to be a plot of Russian spies that got the CIA involved in the case.
One thing that didn't understand and found a bit unbelievable is that no one suspected the spies from the beginning since they were the first ones on the crime scene that called 911, even when the team knew some stuff from the dead guy were missing. I still think, though, it was a solid episode that gave us more depth on the characters by facing them once again with a case that mirrors their personal lives, this time with Maggie.
Isobel keeps growing on me since she's proving to be more humane in every episode. This time she set the rules and didn't let the CIA and its agent messed with her case and also was shown acknowledging her team for her hard work for solving the case.
The icing on the cake (as an iZombie fan) was seeing Malcolm Goodwin as a guest star, playing the CIA rep. I really liked this character, despite the crashes he had with different members of the team, and I hope to have him popping on more episodes in the future, if the Bureau and the Agency keep collaborating.
Favorite quotes
Jubal: I'm not loving your take on "observe and advise."
Collins: This is classified intelligence. In fact, we need to limit who gets read into the details of this...
Jubal: Collins. If that is even your name, everybody here has top secret clearance.
You may not trust them, but I do. This is my house.
Jubal: Tell me about Farhad Amiri, people.
Elise: He's here on a student visa.
Ian: State Department lists him as the son of the Iranian defense minister.
OA: Yeah, think about it. Russia is all about trying to destabilize U.S. democracy. What is more destabilizing than killing the son of an Iranian minister on U.S. soil?
Kristen: Codename Ferdinand. The assassination of Archduke Ferdinand… it's what triggered World War I.
Jeremy: Look, I like you. Just instinctively, you know? And that doesn't happen every day. That's why I called.
Maggie: No, it doesn't happen for me either. It's why I said yes.
Jeremy: But there's just too many flashing red lights. And I'm trying to… pay attention to that these days.
Maggie: Okay. I understand.
Now it's your time to share your thoughts in the comments. Did you like this episodes? Which one was your favorite?