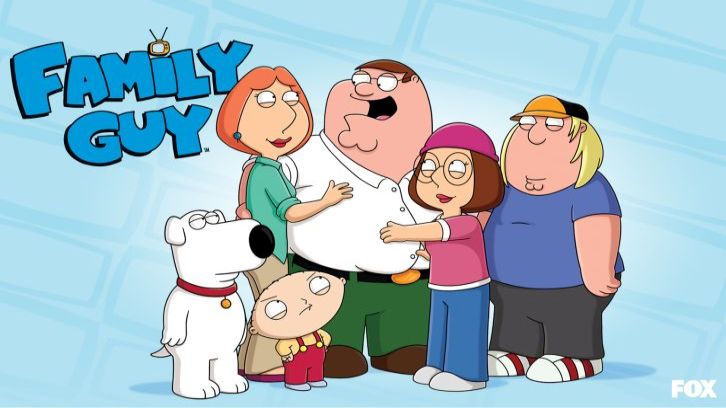 It's Thanksgiving in Quahog and Lois tells the family that they will be hosting her family for dinner this year. Peter hates the idea and wants to avoid the whole thing. After talking with his friends, and realizing they have a similar dilemma, they all decide to get arrested for a petty crime and spend the night in the town jail.

Their plan doesn't go exactly as expected. Instead of getting caught stealing packages from people's doors, Peter gets caught rubbing a neighbors garden gnome on his crotch on the outside of his jeans. Joe says it's not the crime that they were seeking but it's definitely something.

Sure enough, the group gets arrested to be taken to jail. Unfortunately for them, the Quahog Jail is already full of other husbands who have used their same plan to get away from their own families for the night. Instead, the group is sent to the state penitentiary, as it is the only place that has any vacancies.

After they arrive, the group realizes that they will have to stay for the weekend, as it's a holiday and the Court is closed. Realizing they need a plan to survive and protect themselves, they decide they'll need to join prison gangs. Quagmire ends up with MS-13, Joe joins a group of "definitely not cops," Cleveland parodies Roman J Israel Esquire, and Peter is left with Nazis.

As a rite of passage and initiation, the Nazis tell Peter that he has to stab the "new black guy" (meaning Cleveland). If he chooses not to, they won't guarantee his protection and will ultimately stab him instead. Of course Peter doesn't want to do this but his own safety is most important in his eyes. Just as he approaches Cleveland to stab him with a prison shank, Quagmire stabs Peter first, as it is also his initiation into MS-13. Joe then stabs Quagmire and Cleveland stabs Joe. Peter ultimately stabs Cleveland, as he is the only one in the group to not be stabbed.

The group is eventually released by a self proclaimed "psychotic prison inmate" who is posing as the warden after stabbing him and stealing his clothes and keys.

Ultimately, this episode is a marked improvement over the previous two. Family Guy is at its best when it's given the chance to expand fully on a story. I was not a fan of last week's wedding episode, as it felt like just an easy opportunity for cheap 90's nostalgia (and Friends references) and I was especially turned off by the last episode about love. Family Guy's weakest episodes by far are their three segment, seven-minute vignettes (except for Viewer Mail #1 and #2 which are masterpieces).


What did you think? Leave a comment below!