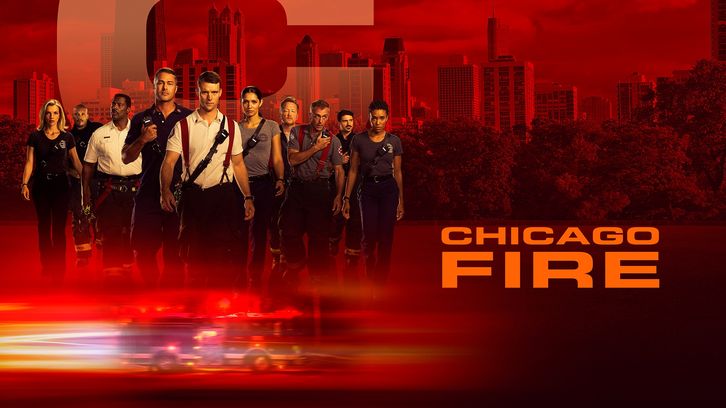 This week on Chicago fire we finally got to hear about the fire that killed Gallo's family from the man himself and it led to a teachable and cathartic moment for the eager young firefighter. The ladies of the house decided that they needed their space, but it backfired in hilarious fashion. Finally, Severide was on the investigative beat again when a fire just didn't feel right. Read on for thoughts on those things and everything in between!

Achilles Heel

I know that Gallo should never have let his emotions run over him while on a call, but that is easier said than done when you've been through what he has. It would have been impossible for him to compartmentalize the parallels of himself and the young boy from the fire named Trevor because it was obvious he never wanted to talk about the full impact his personal tragedy has had on him. Now that he knows he has a safe space, I hope that wall he has built will begin to come down and he can realize his full potential.
Best Man
Speaking of Cruz, he seems to have bonded a bit closer to Severide after Otis and never was that more evident than when he sweetly asked his lieutenant to be his best man. Cruz losing Otis has been rough on him, but I like that he isn't turning inward and closing himself off. Asking Severide to stand up for him was a big step, and I loved the enthusiasm Kelly gave him when he asked.
Ladies Only
Odds and Ends
* Capp scratching his foot with his fork then immediately using it to eat made me want to put him in his own lounge while eating.
* Hermann being incensed about the lounge was the most in-character moment of the episode.
* Ritter and Gallo's heart-to-heart was one of my favorite moments this week. If these two continue to be molded the way they are, the CFD has some future leaders on their hands.
* Did anyone kind of figure out that it wasn't the husband that set the fire pretty early on? It just seemed too easy that the hot head actually did do it.
* Did Ritter find a puppy sitter? Because I haven't seen Tuesday nearly enough this season.
That is is for now! Drop a comment below with your thoughts on this one.