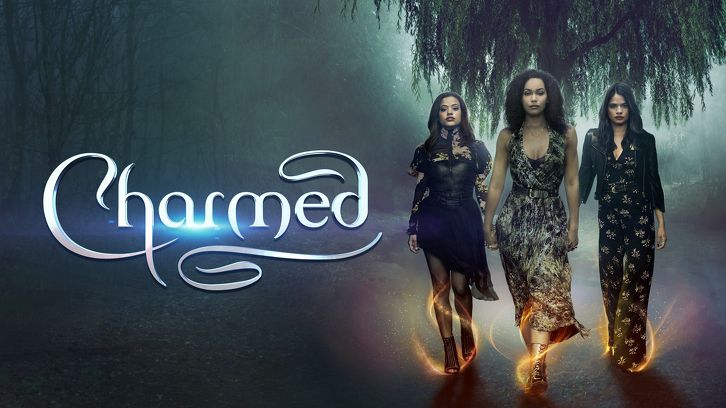 Episode 6 picked right where the previous one ended, as the hunt for Macy reached a new peak. The episode featured some powerful reveals, strong performances but had a general sense of being unfinished. Like all the plots were still hanging in the air and while that hasn`t to be a bad thing it felt like they didn`t really know how to give the episode a proper closure. Brandi Bradburn directed the episode written by Jessica O'Toole and Amy Rardin
First and foremost I have to say all of the core 4 actors delivered strong performances within this hour, some were more subtle like Melonie`s, others were surprising like seductress Madeleine and others quite complex like the two sides of Harry portrayed by Rupert. The angle they introduced to Harry`s character this week is quite intriguing. Harry eventually had to execute his other half and in that way killed a part of him he wanted to know. The part of him who had another family, the bold, selfish and charming Harry Macy saw. But Harry did what he had to do. He got rid of his other half to protect the ones he loves. Obviously, Dirty Dark Harry is still around, I am just wondering how fast he will be able to get out of that coffin. He was hit with the green poison so he shouldn`t be able to orb himself but of the coffin for quite some time now. We shall see if we get around to miss him on our screen. Whitelighters usually don`t know all the stuff they went through and the events that unfolded before they became a Whitelighter so this new dimension they introduced to Harry should be a good catalyst for a further arc this season. The future reunion with DD Harry should be an interesting one.
Before DD Harry aka Jimmy met his ultimate demise he spent time with Macy, trying to live through his secret desires. The cold and hot pull and push between the two of them was quite interesting. Macy seeing through Jimmy and him being incapable of hurting her was so smoothly executed. Macy is smart, she put the pieces swiftly together. She knew Harry well, she felt the change in energy with Jimmy and moves like asking her to dance lighted up all the alarms in her mind. She also realized Jimmy wasn`t working alone and that a big baddy is pulling the strings behind the scenes. Who that is? And how that "being" has all these tools and powers to enhance Jimmy is quite intriguing and I hope the reveal will be really good. Jimmy tried to deflect the gender of the individual but Jimmy ain`t stupid either. He played games as much as Macy did. Still, our gurl had a couple of trump cards up her sleeves and she played them well. She used Jimmy`s attraction to her to regain the upper hand and level the playfield. Luckily Harry and Mel appeared just in time to orb away from the danger.
The rescue mission went through slight ups and downs, but eventually, Mel and Harry fought their way to Macy`s location. But before that, they had to go through some awkward karaoke moments and one dangerous game of Poker. Seeing Mel remember her father in any way was a much-needed development. From season one we never heard her mention Ray in a positive light. And while she would never admit it, Ray leaving them and not being a proper part of their life scared her. Her reminiscing about their Poker games was sweet and I am sad they won`t have the chance of exploring that relationship. On the other hand, I wouldn`t really throw away the possibility of Ray still being alive. He is a shady boy and him faking his death cause of possible gambling debts wouldn`t really shock me. Still, that is a big stretch but I can`t neglect these small breadcrumbs and we`ll talk about it if it really turns out to be true. The game of Poker Harry and Mel played against the One Eyes demon, played by Timothy Murphy, was just a slight drag, time filler so that Macy and Jimmy had a bit more time to share. Harry`s attitude change from sweet Harry to dangerous Harry was really well executed from Rupert Evans. The constant switching between Harry and Jimmy was quite nuanced. One Eye was a badass though and I am sure this isn`t the last we have seen of him. He and his demon gang will certainly play a role in future events.
Last but certainly not least, there is Maggie (and Jordan). In an attempt to trigger another premonition, Maggie didn`t care much about mutual consent and girl wasn`t subtle at all. Sarah is just so good in these comedic moments. She does so much work with her facial expressions and body gestures, like pulling her dress while was singing, that you simply buy all these nonsense moments Maggie delivers. Her scenes with Jordan in the elevator worked really well. What I really enjoyed about all of that was that it didn`t feel romantic at all. The two of them just have a good connection and the writers are properly exploring it. Maggie needs someone like Jordan in her life, someone she can feel "normal" with and just be herself. Yes, she can share all of that with her family but Mel and Macy are sometimes very rigid and Jordan must simple without further complications for Maggie. At this point, I wonder where Jordan`s place in the magical world is. Is he that oblivious or is it just a game? And what type of secrets does that ring keep? Surprisingly this is turning into a very intriguing story and I look forward to seeing it unfold. Maggie fearing Jordan could be a bad guy, is Posttraumatic Parker Syndrom, it is good to see the writers acknowledge it. Their duet sounded really good, those two have some good pair of pipes on them.
Other Tidbits:
- Harry and Mel shading Maggie`s Karaoke night was poor but she owned it up in true Maggie fashion.
- Could One Eye be the one that released Jimmy? Could the two of them be working for the same person?
- Is it me or does Jimmy`s Assasin outfit resemble the clothes the Whitelighter makers were wearing? It wouldn`t be the first time that the Good guys are actually the Bad guys?
- Also, it still isn`t really clear what memories Harry and Jimmy share? Could Jimmy know where the three pieces of the Source are? Is that the Endgame?
- Harry asking Maggie to pretty much assault Jordan for a premonition was the funniest moment of the show so far. Only Queen Lucy`s lines can relate.
With only two episodes of Charmed left this year, things are bound to escalate and I can`t wait to see it all unfold. Will the Charmed ones regain their charm? What is Jordan`s role in this game? Can the Power of Three kill a Darklighter? And who is the Puppetmaster of the season? Many questions looming over our heads and answers will hopefully drop in soon. Next week seems to be an exciting one, as the promo hints at a blast from the past for Maggie. Until than, hit the comments section with your thoughts and theories. Till next week. . .