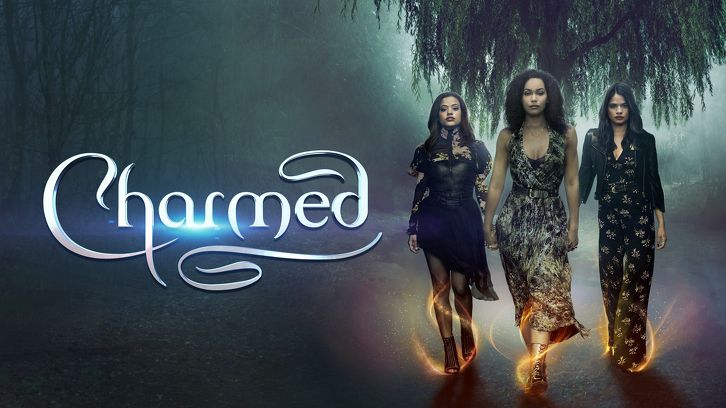 Hello, my fellow Charmed lovers! The 7th episode of Charmed`s sophomore season let almost all breaks loose and opened old wounds, created new ones and set up the stage for a let`s say interesting midseason finale. PJ Pesce directed the episode written by Natalia Fernandez and Blake Taylor.
My favorite story this week involved Mel and Kat. Shiva Kalaiselvan brought her A-game this week as her interpretation of Kat`s mental struggle hit really hard into all the feels. The complexity and pain she brought to her growing up with all these voices hunting her was indeed haunting. Melonie Diaz`s Mel was the perfect partner to play against for Shiva. The two of them delivered in each scene as their connection was palpable through the screen. Mel giving Kat the long-desired peace was beautiful, not to mention the kiss. Boy was that filled with pain, love, tenderness. It was sad to see how damaged Mel is from the events of last year. Losing Niko as she wasn`t able to protect her left a big scar for Mel to carry around. Niko was Mel`s The One and losing her is still a major pain. That is why she couldn`t engage in a relationship with Kat, especially at this point when they are under so much danger and powerless for that matter. In return, Kat gave Mel a job. Mel taking over Spellbound was a nice nod and feels just right for Mel at this point.
The main focus of this episode was the Maggie-Parker aka Parkerita reunion. The whole plot involving Parker taking over Abigael`s position as Overlord felt a bit gullible. Just as the way it all played out between Parkerita, Abigael, and Godric. And all this was slightly washed over by the perfect chemistry between Nick and Sarah. It was simply magnificent. Sparks flew all over the place and seeing them reunite was simply beautiful. Parker`s proposal at the end was a bit of a shocker and will headline the midseason finale. Their idyllic way of thinking that peace can rule between demons and witches just proves that they are meant for each other.
Meanwhile, Abigael continued to be a blast. And while the girls should've killed her like eons ago, Poppy Drayton`s character is in for a blast. From her enjoying some Susans to proposing a foursome to Harry and eventually playing Parkerita like a fiddle she owns it all of it. And while her continuous surviving makes her tad annoying it makes her badass as well. And I stan a Badass.
At SafeSpace we faced a lot of "post-breakup" angst between Macy and Harry. Gosh, the tension was making it hard to breathe and watch. The events of the previous episodes left both of them scared, while Harry was feeling like less a man, Macy wasn`t sure what she was feeling at all. Macy feeling any sort of attraction to Jimmy confused her. She is afraid of it, having feelings for someone that dark and devious. Thinking probably it is her dark side that feels the attraction and succumbing to those emotions makes her weak potentially evil and she doesn`t want to feel all of that. Harry, on the other hand, felt incomplete. On one side, he lost the side of himself that he forgot he had, on the other side, he feels like Macy can`t love half a man cause of the attraction she felt for Jimmy. A lot of messed up unspoken emotions. And the really annoying part is they aren`t communicating properly. Like can they take a sip of that truth serum, instead of hitting each other with this guilt-ridden remarks? I understand that their emotions are a process and that it can`t all unfold right away but it is really unhealthy for both of them.
But besides bickering like two exes, Harry and Macy uncovered that Jordan`s bloodline is cursed (by the dying breath of a witch). Apparently, Jordan`s ancestors were some sort of witch hunters who got on the bad side of a powerful witch. At this point, I`m curious to see how aware Jordan is of this? He noticed there was something off with Macy and Harry but was it just a suspicion or something more? Hopefully, we won`t have to wait too long to find out.
Other Tidbits:
- Can I just point out how great Mel`s hair was this week?
- We should have Macy sparing sessions every week. Don`t we?
- How gullible was it from Macy and Harry to leave Maggie to go alone on this mission? Mel does not APPROVE.
- I was so grossed out when Harry drained that tissue with Jordan`s sweat. Like couldn`t he just toss the whole thing in it?
And while I have many thoughts about how the midseason finale will go down, I spare you from them. It`s your turn now, share your thoughts in the comment section below. Till next week. . .