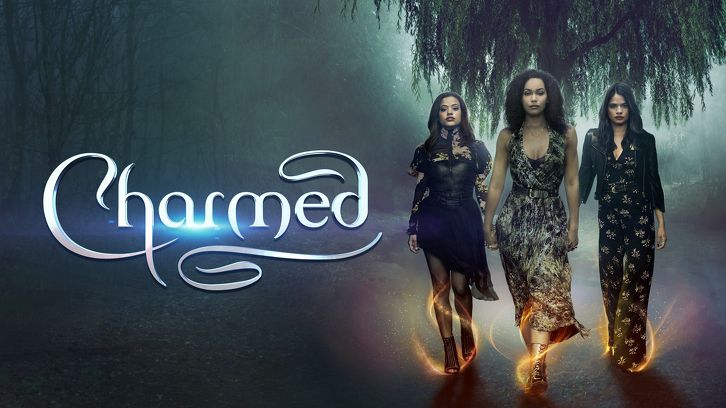 Charmed season 2 is continuously proving to be a superior season in comparison to season 1. Generally, I was a fan of season 1 but this season is tightly written and keeps the sisters on trap 24/7. Episode 4 of this season provided answers, rose new questions and gave a bit more focus on Mel and Maggie and their character arcs. Ken Fink directed the episode written by Natalia Fernandez and Jeffrey Lieber.
Above all, major kudos to Ken Fink. The way he directed this episode and cut all those haunting scenes together was simply beautiful. The episode was so well-paced and his directional style provided depth to all the scenes from the Kyon CGI to Maggie`s first premonition. The premonition looked really interesting, the surreal aspect of the scene and how Maggie lived through it was quite impactful. The tangible line between present and future provided for a different experience. On the other hand, the Kyon looked dangerous and powerful, combined with its slick movement.
Besides Mr. Fink, this week had another MVP, in the form of Mel Vera. Melonie Diaz delivered this episode hard, all breaks loose, full frontal and I loved it. Seeing Mel struggle with being powerless really came through the screen this week. Abigael`s constant bashing and her inability to take her out, put a major damper on Mel. Mel becoming a witch happened at a very poignant moment in her life. She was slightly helpless and distraught, without proper direction in her life. Being a witch gave her a purpose and a stronghold on her life, which seemed to be deteriorating. Being in this submissive position gave Melonie enough space to express all of Mel`s suppressed feelings. Her zingers were perfectly delivered and her push and pull dynamic with Abigael worked well throughout the outing.
Mel: Can we get another cuff to disable her mouth?
Mel opening up in front of Maggie was a really beautiful moment for her. I would`ve preferred if this happened between Mel and Macy, they are overdue a heart to heart. The two of them did become closer and their scenes have better dynamics now, yet the bonding factor is always missed by an inch. Macy was busy handling Abigael this week, again. Abigael dropped a couple of truth bombs this week, except revealing her paternity and where she grew up, how she set up the witch murders, she also opened up about her strategy to take over the Underworld and protect the innocent demons from the bad witches (insert eye roll). Nevertheless, Abigael and Macy connected as Abigael shared how suppressed and unappreciated she felt throughout her life. She had to come up with the Overlord mantra just to be considered a candidate as the leader of the underground. And there is a bit of discrepancy. She is supposed to be so mighty powerful but is quite the chicken in general, shitting herself a bit just by the thought of Kyon and getting easily played by the sisters on multiple occasions. We certainly missing information on her strength and power, it smells fishy in general.
Meanwhile, D
irty
ark Harry was executing a plan on his own, by kidnapping as many powerful beings as possible. For what purpose is unknown at this point, but he certainly wasn`t wasting time. And after losing the majority, he was able to capture one, our precious Macy despite her asking him for the safe word. It should be interesting to see the two of them interact next week, especially considering his seductive ways during their "nightmare" dates.
And while Mel and Macy were hunting Dark Harry, Maggie was trying to write her wrongs. After witching herself to the Assitant Manager promotion, she found a way to keep Jordan around. This included a lot of alone time with the handsome boxer/ex-army guy/law student. Their interaction triggered Maggie getting her magic back in a new way. Maggie got her mother`s power of premonition and as said it looked really interesting. It took her a bit of time and a lot of inappropriate Jordan touching to figure out what she was really able to do. Sarah Jeffery is a comedic treasure though, her face tells stories. Her quirky attitude just served so well for all those scenes with Jordan. Eventually, her sisterly duty came in between her promise to help Jordan, he was good enough though to pull it off on his own.
While the sisters were doing their stuff, Harry continued to try to decipher The Book of Elders. This leads him to Helen aka the Alpha aka the first Whitelighter. Apparently, she didn`t disappear with all the other WHitelighters but why wasn`t revealed to us yet. The only information we have is that the Elders looked her up in the Tulipe Institute for safekeeping. The real shocker was the discovery of Helen`s crazy pants "twin sister" who was the polar opposite of Helen. We are missing quite a bit of information on this and I expect Harry to shed some light on this in next week`s episode. The Tulipe Institute scenes were executed very well though, they felt creepy and transferred the proper Halloween-scary level.
Other tidbits:
- Did anyone else notice that ring on Jordan put on his finger after the training session? It seems like it was some sort of protection or maybe something to hide his real self.
- How cute were Macy and Harr while coming up with their safe word? I don`t think it´s measurable.
- Did you also laugh at the fact that Abigael was attacked while entering a BDSM scene? Also, I hope you haven`t bought that excuse about how she survived the poison. DON`T TRUST ABIGAEL!
That`s a wrap on my side guys. The Charmed Halloween episode didn`t disappoint for sure. Stories are just getting heated. What are your thoughts on Deconstructing Harry? And what theories do you have on possible future developments? Share all you`ve got in the comment section below. Till next week... .