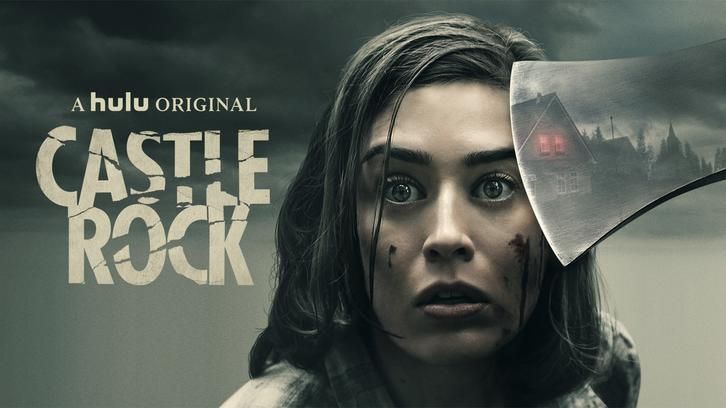 Castle Rock 2.04 "The Laughing Place" - Review


Something had to happen to Annie in her past to make her like the character she is in the present. We've seen hints of a flashback, visions of her going to the water to hide what remains, but it was almost hard to expect something as uncomfortable as what we got, watching a tortured Annie at school, bullied for being unable to read by her classmates and looked down upon by her friends. Her father decides to pull her out of school and home-school her by herself, and ends up teaching her how to read by putting her in front of a new computer and asking her to put words down on the printed page. By the time help comes, it's clear that Annie is smart and gifted, but shy, nervous and paranoid. She believes that Pinocchio shouldn't get redemption, he should be killed. From a young age, her father taught her a classic spin on the Laughing Place stories that are so prevalent in this season of Castle Rock akin to the classic folklore tales being darker than you'd expect: in the real world, it's not all as black and white and as simple as it appears.

The Laughing Place is Castle Rock at its best, feeling like that standard King transition break between two acts that pulls you away from the main storyline to keep you in suspense for just a little longer. That would normally be the case except that the takeover of Castle Rock has up until this point been a background story more than anything – Annie's been front and centre up until episode four, so seeing her return to the forefront in a big way was an unexpected and welcome one. Ruby Cruz portrays a younger Annie to near perfection – taking the spotlight away from Caplan and rivalling her at her best. The casting department really need a raise for this one as they've chosen not just two actors who can match the dynamics of the Annie Wilkes character that we know, but two actors who can match the dynamics of the older and younger Annie. You can buy Cruz as a younger Caplan and she sells almost every scene, all but securing a performer of the month nomination for me.

Annie's struggling at school continues to her struggles at home; as a teenager she still can't pass her GED and in steps Rita Green (Sarah Gadon, another King veteran from one of his more recent adaptions, 11.22.63), to tutor her at her mother's request. Getting someone to transcribe historical fiction is no way to raise a child, and it's interesting to see the initial bond between father and daughter develop the more they spend on the same page; Annie is the person he trusts most with his novels, and she acts as his "Laughing Place" until Rita comes along.

It's unclear whether or not the events of Misery are still to happen in this timeline or whether we've just seen them happen play out before our eyes with Paul Sheldon taking a similar role to the writer from the book who Annie kidnaps. Another of the many things that this episode got right was the tug of war develop between the mother and the father as to who has the most influence over Annie, and despite her father's best intentions it's clear to see a lot of her personality from who her mother is. Robin Weigert is exceptional in the role, right up until her mother's death, when she tries to take Annie with her by driving her into the river in a car. It's tough to watch, especially knowing that Annie escapes, but also explains just how committed both characters are to seeing things through to the end at all costs. It also echoes her relationship with Joy in the present, and you have to wonder if history will come full circle at the end and Joy will find herself in the same, tragic situation.

Rita's teaching of Annie leaves its own imprint too, with Gadon impressing in the role. Annie lashes out at Rita in the baby's room, showing signs that she's not above brutality herself, but as we learn after Annie leaves and in the present day, the biggest shock is that Rita is still alive, having survived her injury in the past. She's who Joy gets in contact with at the end of the episode after reading The Ravening Angel, leaving us with another big revelation for the series to throw at us - Annie is not Joy's real mother – Rita is, and her world is about to change all over again.

Castle Rock 2.06 "Mother" – Review:

If The Laughing Place spent most of its time setting up what was to come, then Mother was very much the fallout of what we saw before us. It was time to catch up with Rita, who as expected, had been hit pretty hard by Annie attacking her and running off with Joy, stealing Rita's daughter and disgusting her as her own. Rita turned to alcohol, but we find out that she is on the verge of recovery, four years free from drink and drugs, so it's never a good time to return to Castle Rock, especially when half of the town has been taken over by a cult of undead… well, we don't really know what they're plan is yet, even after this episode, but after leaving Annie untouched when she could have easily been recruited after Ace meets her at the bar, I expect that she's got something to do with how things play out.

Either way, much of this episode was built around two things – the confrontation between Annie and Rita at the end and the powerful scene where Rita and Joy share a talk, knowing the truth about one another. Joy is devastated – still calling Annie her mother, because she has raised her after all, and at first, Rita wants nothing to do with her. She's just here for Joy, her daughter – but Joy is reluctant to go with either of them, not willing to trust a stranger who comes into her life easily but not quite ready to go back to Annie either, not knowing what the word "love" means anymore as Annie has abused it as leverage so much to the point it's become almost non-existent for her. All three of the main cast in this storyline put in terrific performances as one would expect, Lizzy Caplan knocked it out of the park, and Elsie Fisher shone working both against Caplan and Gadon. We saw Gadon at Rita's most destructive her, angry at Annie, angry at the world around her, delivering her performance with such conviction and range. Seeing Rita's more twisted side come to life after Joy says no to her marked a turning point in the episode, and the difference in her character between now and the previous episode couldn't have been clearer. It's a credit to writers Daria Polatin & Vince Calandra that they give exactly the kind of material that plays to Gadon's strengths.

We needed no introduction to her acting talents after The Laughing Place, and now we've seen her interact with the present day characters she's improved even more, which is what in part makes the confrontation between Annie and Rita at the end so tragic and heart-breaking, punctuated by the times that both shared when they were younger that leads to Rita thinking twice about shooting Annie even though she has the gun trained on her. It's hard not to blame her, but Rita should know fully well what Annie's capable of, and once again, it's a brutal scene that racks up the bodycount, with Joy intervening to save Annie's life and killing Rita in the process, with Joy almost showing in that act that she at least forgives in part who Annie is and strengthening the bond between her and her "mother" in the process. It hurts to say goodbye to Gabon so quickly – but it also gives the show room to move onto the final act of the season.

Furthermore, we learn little hints about Ace and who he really is – Pere Augustin is the name of the person inhabiting him, and his plans for Annie are clear – to use her as a host for Amity Lambert, whose corpse is one that lies below the Marsten House. From what we've seen from Annie thus so far, Annie isn't going to have it all Ace's way, and she may end up putting up more of a fight then we would expect.

The fallout from the truth about Pop shooting their mother is still hitting Nadia hard, made all the worst by the fact that Nadia learns that Abdi knew about what Pop did and didn't tell her when he was meant to be her blood, and we've seen how much family means to her. It's enough for her to kick Abdi out of the house, with Abdi claiming that Ace told him in a bid to get on his nerves. It's a reminder as to just how horrible Ace is, but also – how the title "Mother" applies not just to that of the Wilkes family, the overprotectiveness of Annie or the sudden appearance of Rita, but also the loss of a mother, and of a home for both Abdi and Nadia. It's hard to imagine Castle Rock being quite the same place if it even survives the takeover of the cultists, so what will happen to them next, assuming they survive? Pop's fate seems all but doomed at this point, having put his house in order, but wouldn't be a further twist of the knife if he too, were to survive alone?

Either way, I'm expecting the bodycount to rise even higher before the end of the series if Castle Rock has showed any indication that it would so far, especially as now Nadia suspects that there is something going on behind the scenes and her going to see the turned Chris in this episode. But it took a while, and even though the paths of the inhabitants of Castle Rock looked so divergent up to this point, it's good to see that they're finally, at last – coming together.