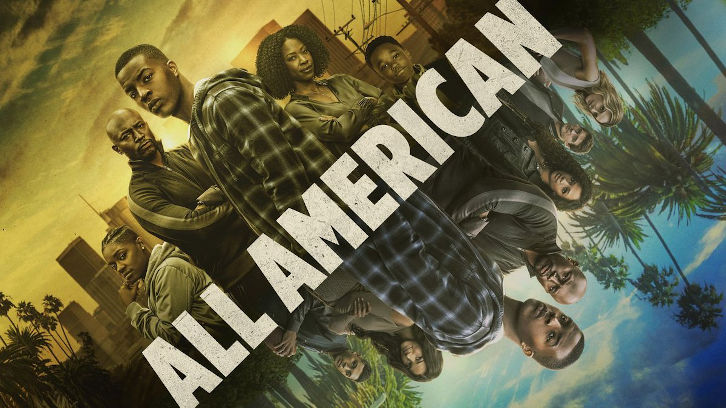 This was one of the hardest episodes I've ever reviewed. Daniel Ezra delivered maybe the best performance I've ever seen on The CW. Spencer James completely broke my heart and made me feel every single emotion in "Coming Home". The Bakers also tugged at my heartstrings as Olivia and Jordan and Billy and Laura come to some realizations about their family and relationships.

I thought the opening sequence of "Coming Home" was well done as we saw The James and Baker families all getting ready; The James to go see Corey, and the Bakers to go to therapy and try to save their family. No one knows what's going to happen, and everyone is a little unsure.

"We came to bring you home."
Corey admits he's sick but doesn't want to go home. He doesn't want his family's last memory to be of him dying. Spencer doesn't want to leave so Grace agrees that they can stay. Dillon broke my heart when he asked why Corey was packing when he just got there. The young man doesn't realize that Corey doesn't have long to live.
Darnell tries to get through to Spencer and asks him to get all of his emotions out so he can enjoy this weekend with his Pops. Darnell shares stories of fishing with Corey. This clearly gets to Spencer as he never went fishing because he didn't have anyone to take him. Darnell then tells Spencer that he reminds him of Corey especially after how he handled himself at the 7-on-7 scrimmage.
"You may not have grown up with him, bruh, but you definitely got the best of him in you."
All American
has done an excellent job of developing characters (like Asher, who is one of my favorites now) so I hope Darnell sticks around. I'd like to see his relationship with Spencer develop further.
Spencer's finally honest with Corey. He loses it and screams that he's angry. He's angry that Corey's dying and that he's always leaving. And this time it's for good. The emotion that Ezra showed in the scene was so powerful. I could feel Spencer's anger, but also his sadness and helplessness so well.
Grace breaks down to Spencer and apologizes for her affair. She thinks this caused Spencer to grow up with out his dad. I loved that he reassures her that she's the reason he has dreams. Grace is amazing and has sacrificed everything for her boys, and I'm glad Spencer knows this. This scene was another absolute tearjerker for me, as well. Karimah Westbrook was incredible here.
"The way you raised me is the reason I'm gonna make it to the Super Bowl one day. And when I do, and when I win, it's the reason I'm gonna stand on that podium, and I'm gonna tell the world that you're my MVP."
The next morning Corey thanks Grace for bringing the boys and then gives her the deed to the cabin; he's leaving it to the boys. Then she gives him something: Dillon is his son. I'm actually relieved that Dillon is Corey's son. This means there won't be any more complications with the Bakers, and Dillon, Spencer, and Grace can all be at peace.
Corey tells Grace that he wants to come home. While packing the car, Corey leaves to get Spencer's jersey. Spencer goes to check on Corey and finds that he has passed away. Spencer begs him to come back. He cries and screams while Darnell sobs and Grace holds Dillon. After this scene I just wanted to hug Spencer. It's not fair that he finally got his father back just to have him ripped away like this.
Daniel Ezra deserves every award for this episode and especially that last scene. Heck, this show and the writers deserve awards, too. I'm really worried about what's going to happen to Spencer now as he has to grieve his father and live life without Corey. Again.
I'm glad the session let the family be honest. They were all able to get their thoughts and feelings out in the open. I loved the story about their trip to Orlando as it was nice to see Laura, Jordan, and Olivia smile and enjoy their memories. This doesn't last however as Laura remembers Billy wasn't there. Billy says that he was also working for his family and his family always came first. "Even when you cheated?" Laura asked.
This was an amazing moment between Olivia and Jordan. Therapy seems to have brought the twins closer, and I'm here for that. I think they have a special relationship.
Laura listens to Olivia and Jordan's conversation and then agrees to listen to Billy. He doesn't know how to get through life without her. He was vulnerable, and it's evident he loves Laura and the twins. He begs for one more chance. Then he gives Laura the letters that she wrote him. Laura kisses him, and for the first time in a while I truly believe their marriage has a fighting chance.
Other Thoughts:
- I'm glad Corey apologized to Grace for his role in ending their marriage. While Grace cheated, it's clear that there were other issues, and I'm glad Corey owned up to them.
- I do not condone cheating. When Billy explained the details of why he had an affair, and how he felt betrayed after Laura told him to quit football, I kept thinking he should have just told this to Laura then! She was his wife! If he had just told Laura all of this then they wouldn't be in the mess they're in now. I felt absolutely terrible for Laura.
- I mentioned throughout my review that Daniel Ezra was amazing, and he was definitely the MVP of the episode. But Samantha Logan and Michael Evans Behling deserve recognition as well. These three actors have bright futures ahead.
What did you think about "Coming Home"? I would love to hear your thoughts!