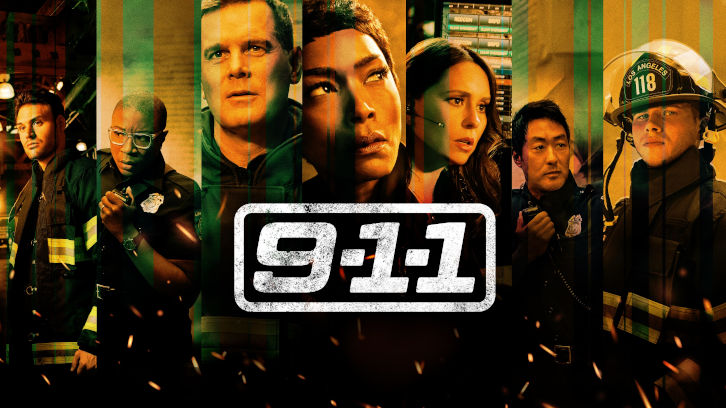 Aired November 4, written by Kristen Reidel.

Though I'm not usually a fan of 911's origin story episodes, I have to admit that this one tops them all. It's the perfect example of what makes this show stand out from the crowd of first responder dramas ou there : its ability to go back and forth between over the top, guy-through-the-windshield episodes to more emotional and down to earth content. Something that also helps to break the routine that most of these shows tend to fall into. It was also a large improvement over the let down that was the conclusion of Buck's storyline in the last 2-3 episodes.


The episode starts with a big revelation for Athena's family which made me realize that we knew next to nothing of her past.This new break in her fiance's 30 year old murder case sends her on a vengeful quest for his murderer, despite Bobby's warnings, only her mother seems to be able to get through to her at this point.

The numerous flashbacks were to the point and painted a precise enough picture without being too overwhelming. Emmett (Jeff Pierre) and young Athena (Peppi Sonuga)'s effortless chemistry made for a beautiful and yet simple story that felt very real.


Another thing that I hadn't noticed before and that this episode made a great job at showing was Bobby and Micheal's relationship, there are more than one reason why things could be awkward between the two and yet they have developed an easy going friendship that I wouldn't have expected to see.

When this episode comes to a close, and after Athena catches Emmett's killer (who, for once, wasn't your typical 'bad guy' but instead a family man eaten by guilt and more than willing to turn himself in), her breaking down in Bobby's arms and his soft "I've got you" made for a beautiful ending to an otherwise breathtaking episode.


What about you? What did you think of this episode? Leave your thoughts in the comments bellow and I'll see you next week!