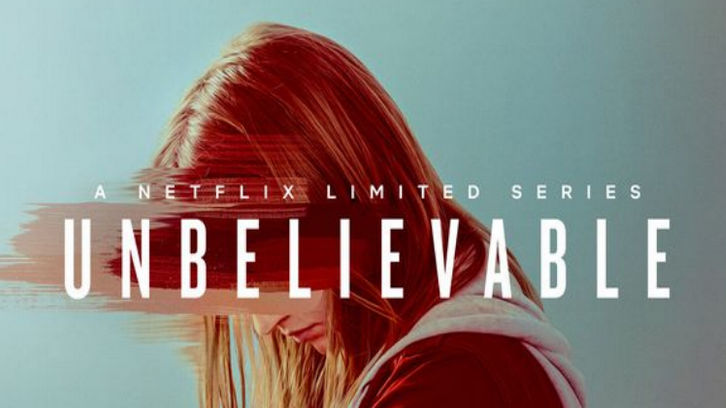 What to say about this show that hasn't been said already, aside from the fact that it's a must-watch even if it's a hard one. Based on a ProPublica & The Marshall Project article that came out in 2015, it delves into a series of brutal rapes that happened over the course of several years. More specifically, it covers the case of Marie, a young woman whose story is made even more tragic by the fact that the authorities completely fail her and actually end up worsening her situation.


Why You Should Watch
- The story: while it is often a difficult and infuriating watch and is definitely triggering at many points, it's also a particularly important story to shine a light on. Coming from outside the U.S., it would be easy to say the justice system there is particuarly messed up (although this remains true), but I know it can be the case anywhere. Even after watching all of it, it's hard to believe that a rape victim could end up not only dealing with the aftermath of what happened to her, but actually being told she's lying and facing a jail sentence for an allegedly false testimony. The way Marie lost all her friends and support system was heartbreaking and I wanted to punch those two sanctimonious detectives who clearly weren't equipped to deal with this kind of case. No less heartbreaking though, was Amber (another victim)'s acceptance of what happened to her, like this wasn't something she should or could be upset about. Likewise, Lily's rage at having her entire life upended because she managed to escape but suffered the consequences, and yet no closure was in sight, w as a raw depiction of how those cases truly go down.
- The format: it's very well done, over an intricate series of flashbacks from Marie's point of view, to "current" (in the show) cases being dealt with simultaneously by two other detectives. The two timelines join up at the end, and even though I wish we could've seen Marie interact with detectives Grace and Karen (or even better, if they had handled her case. But then there wouldn't be a story, now would there), it still worked perfectly this way.
- The acting: stellar. Kaitlyn Dever has always been excellent in whatever roles she has had, from
Short Term 12
to
Booksmart
(which you should also watch if you haven't already) but here she is given the opportunity to really and truly shines and I hope it opens more possibilities for her. She alternately plays Marie as broken and yet full of hope, despondent but filled with rage. But most importantly, she never loses her ability to forgive. Even when it comes to the foster mothers who first planted doubt in the detectives' minds. Even when it comes to the detectives, who made her life an even worse nightmare than it had already turned into. Even to the city, which she sues but turns down her lawyer's offer to extort more money from the city that failed her. At heart, Marie is better than any of them, and yet she's the one who suffered most. Kaitlyn Dever delivers an unforgettable portrayal that will stay with you long after you finish the last episode.
That's not to say that the rest of the cast isn't great too, because when you have a series that gives you buddy-cop duo Toni Collette and Merritt Wever, you know you're in for a ride. If we could just get them to work on more cases in future series, I'd watch anything they could both be in.
All in all, definitely one of the best shows of the year (I realize I've said this about
Fleabag
,
Chernobyl
,
Dark Crystal
, and Euphoria, but it still holds true!) and if I had to write up a 2019 top 5, it would definitely make the cut. So if you haven't yet (what have you been doing?!), do yourself a favor, head to Netflix, and check it out immediately!