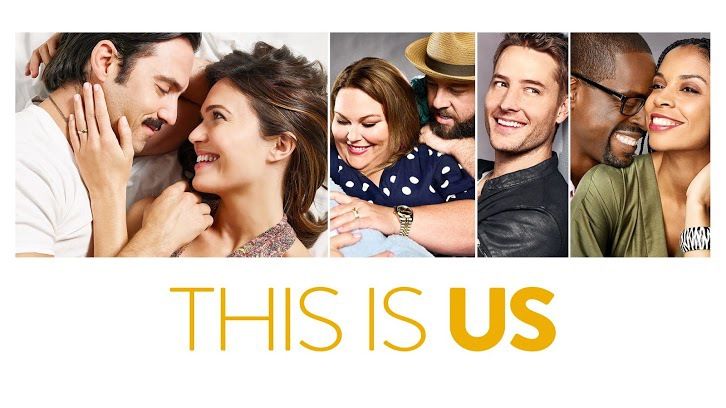 "Fire hazard."

This episode begins with Nicky, we see he got a photo of baby Jack and he was getting better with the help of Dr. Miranda Ruiz from the VA, but then, he learns she's being transferred to Arizona, and this throws him for a loop. He gets drunk again and it's her chair, the one she used to sit on, that he throws through Cassidy's meeting window. This is when Kevin comes in with Benjamina, he advocates for him, to get the VA to accept him back and drop the charges and eventually they do but they tell him he shouldn't het his hopes up because they can't help someone who doesn't really want to be helped.

Waiting for Nicky is when Kevin meets Matty, Cassidy's son, they hit it off, but as soon as she comes out of her session she's creeped out by him hanging out with her nine-year-old, and the whole situation is not helped by the fact that his uncle is the guy who threw a chair at her. I loved that their first interaction was so normal, and not rom-comy. After that, Nicky goes straight into a bar, but Kevin goes in after him and takes him to a meeting. This is where he sees Cassey again. He opens up and both her and Nicky starts laughing at him, which is a bit rude but might just be what they need to actually bond, just a group of broken people trying to get by and maybe laugh a little.

From the storylines focused on the past, we see Kate trying to exercise with her mom and getting frustrated when she doesn't get immediate results, and then we see there's a new teacher at Randall's school, Mr. Lawrence, that he wants to impress by wearing cool sneakers, but he ends up being reprimanded for it, and this gives him an anxiety attack. Kevin wanted a "me" day but ended up giving it up to go help his brother. He faked Rebecca's signature on Randall's slip and then, at the end of the day, he made sure the whole family watched The Arsenio Hall Show together so that Randall could have some more contact with black culture in his life.

We also got to see why Miguel was such a good friend to Jack, it turns out, Jacked messed up big time at work but Miguel had his back and told the boss, if Jack was fired he was leaving too, with all his high-paying clients. Later, they have a very sweet call where Jack wants to thank him but doesn't know how to do it. I'm glad they're focusing on this friendship because it's a good reminder that if Jack could choose anyone to be with his wife after him, it would probably be Miguel.

Starting a new life in Philly has its ups and downs for Randall's girls, Deja is very interested in Malik, but is conflicted when he tells her about Janelle, his baby girl. He says the mother's parents wanted to give her up for adoption but he and his parents didn't. Later, she confides in Tess, she says it seems too complicated, and though Tess reminds her she, herself, seemed too complicated at first, I don't know that those two things can be equated. Tess then tells her about her first day, that she thought the one good thing about starting over was that she wouldn't have to come out, she could just be out now, but it turns out in society people generally just assume you're straight.

Randall, on the other hand, is starting his term with everything he's got, there's an article where he announces to everyone he's had his office door removed from the hinges so that every constituent who wishes to, can come and talk to him. Something and old-school aide, Berenice, frowns upon, she tells him he needs a chief of staff that knows how to play the political game and is not doubling up at his best friend. For a second, I was scared he was going to fire Jae-won, which would've made zero sense, but thankfully, he fires Bernice instead. Politics is not necessarily Randall's game, and playing it the way it has always been played is the reason the system is broken for so many people, so if his intention was to change it, he has to continue doing things his own way, and, thankfully, he has the perfect partner in Jae-won for that.

After going with Toby to a work dinner Kate finally realizes her husband's weight loss can't just be stress-related. When they get back home, she confronts him and he confesses he's been going to the gym. He says he didn't tell her because he didn't want her to feel bad for not being able to stick to a diet at the moment since she was already doing so much for baby Jack, but he really needed to take care of his health. Of course, instead of understanding, she takes this personally and gets offended, which is always her go-to in these matters, she thinks this is a comment on her own health and that perhaps she'll die on JD soon.

Then, she realizes her own insecurities are her problem, and she should be happy for him, but she does ask that they don't keep secrets anymore and he agrees. I do wonder about what happened at the restaurant though, when Toby realized she wouldn't fit and asked to switch tables, which was heartbreaking, by the way, I wonder if he wouldn't have thought of that ahead before, perhaps this new shape he's in makes him a little more oblivious to her issues and might be a problem in the future.

We also get to meet Kate and Toby's neighbor, Gregory (Timothy Omundson - Psych, Galavant), who doesn't seem too friendly at first, but it turns out he had a stroke not long ago, and he had to learn how to do everything all over again, so what seemed petty for Kate, like his ability to walk around the block, was actually very important for him. So she ends up joining him on his daily stroll along with her baby and her dog saying they're not fast either.


"We are gonna look like the toughest gang in the neighborhood."

What do you think about this episode? I look forward to your comments and I leave you with the poll.