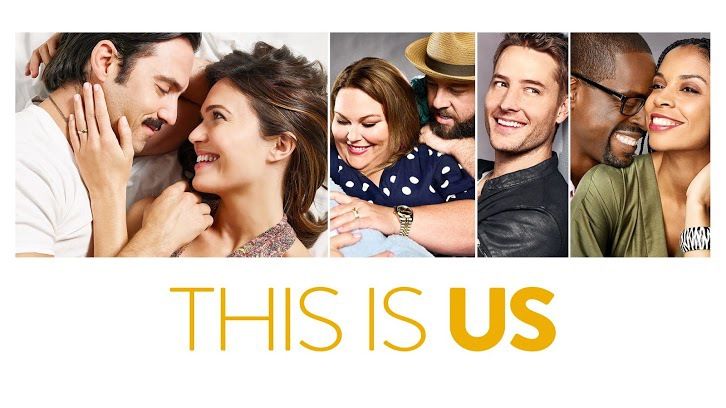 "Strip away the artifice."

I have to say I've missed these family scenes, Milo and Mandy are just so great together, I'd watch them do dumb dad jokes all day and just be content with that for a while. They know they're going to miss the kids since they're going back to school the next day, so they decide to have a family pool day, but it turns out teenagers are not really that fun to hang out with, something Beth and Randall will also find out later.

Rebecca is nostalgic about being needed by her kids but they're all teens now and taking their distance. At the pool, Kate leaves with the popular kids and Kevin and Randall leave immediately too but Kevin embarrasses Randall in front of their cool friends, since it's the nerds he actually fits better with. But then he confronts Kevin about how much he enjoyed embarrassing him and this makes his brother wonder if he's even a good person. This is when his dad comes in, he tells him he comes from a long line of men with many mixed feeling, but that caring for other people turns you into the person you want to be.

Kevin has a Ficus (Benjamina) which is the only thing he feels in control of at the moment, Nicky is ignoring him even though he wired him the bail money. M night Shaymalan makes an appearance and tells him he sees potential in him if only he would just drop the act, which is kind of funny. And Kevin admits he has no idea how to help Kate and Toby with little JD.

Beth and Randall theorize it's either Philly or the new schools, though it's probably just an age thing, it seems Deja and Tess have a brand new attitude, and they do not receive Randall's idea of a Pearson fun day well. They first go their separate ways, Tess with Beth to get a hair cut and Deja with Randall to take a bus so he can be comfortable with her taking the bus to school instead of him driving her. He gets immediately uncomfortable when a guy sits next to her and she explains she can handle herself, and every time he gets so uncomfortable by the smallest things it just reminds her how differently they were brought up.

Later they meet up with Tess' fabulous new haircut, and Randall decides to let the girls in on worst-case-scenario, and I have to say I loved this idea, they all express their fears, Randall of being worried about Deja, Annie of being forgotten by her old friends, and Bethy of projecting her insecurities onto the girls, all but Tess that is, she plays it cool but maybe her fears are too big for a family game, which makes sense, she going through way too many changes at once, and I'm glad that it seems they're going to tackle them soon.

Kate seems to be doing pretty great with the new developments with the baby though Toby seems worried. He's also losing some weight and Kate isn't which might create some problems for them later on, especially since we later learn he's been going to the gym in secret, which at first could seem like a weird secret but given Katye's insecurities it's understandable, though it won't make it any easier when she finds out. They bring in a specialist to give them some tips on how to better raise JD and as expected there are so many things they hadn't thought of, think about every single new thing you have to think about the first time you have a baby in a house and then think about what happens if that baby can't see, yeah, tricky.

Rebecca asks Toby about Kate and he says he's worried about her eating but he's in awe of how amazing she's being with the baby and everything they have to do. And it does make sense, one of the things overeating is related to is self-esteem and putting everyone else's need in front of your own, so having a baby with special needs definitely fits into the I-will-deal-with-myself-later category. And then the has a mild break down when she realizes JD won't be able to watch the Steelers.

In the best scene of the episode, Kevin talks to little JD about the possibility of going away for another movie, he says it's easier on set, he does whatever he's told and that's it, it's when he has to make his own choices that he messes up. Then Kate comes in and confesses she's feeling guilty for not listening to the doctors when they told her about the risks, which sounds kinda odd, I mean, is she regretting having JD? Because he wouldn't really exist without her so it seems odd. Then she teaches Kevin how to pick him up and Kev says he'll teach him how to pick up girls, boys or robots.

They talk and Kate says he has to focus on his sobriety, that his nephew is going to need him at his best, and he says he's lucky to have her as a mom. Then they go back to the living room and Kate says she understands everyone is worried and they'll do what's necessary but she wants her home to be about hope and not fear. Even though everyone says going to work on this new movie might help with his sobriety it seems Kevin feels like it's more akin to running away from himself, it might give him more days, but not more actual growth, so instead he decides to go a be the man he wants to be by taking care of someone else and he goes to see Nicky.


"It's just me again."

What do you think about this episode? I look forward to your comments and I leave you with the poll.