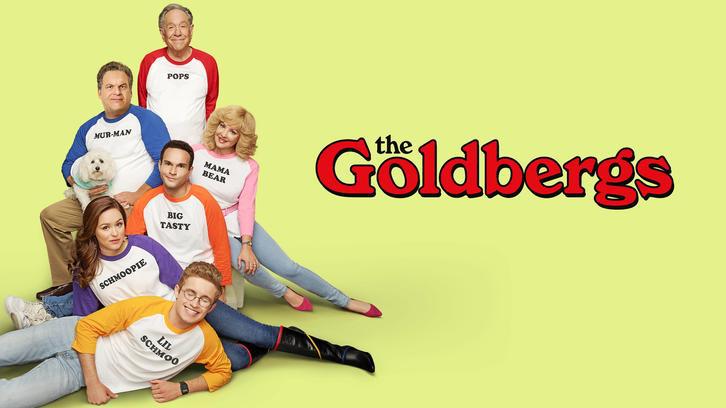 Geoff suggests that Erica make some college friends. Out of nowhere, a girl named Ren riding a skateboard crashes into Erica, creating the perfect opportunity to make a new friend. Unfortunately, it's also Parents Weekend at and Erica is not happy about the idea of Beverly coming for a visit and embarrassing her.

Meanwhile, Adam's theater class is putting on a production of Romeo and Juliet. Dana says she wants to audition for Juliet and, thinking this is a great way to get closer to her, Adam decides to try out for Romeo. He also wants to prevent the popular Andrew Gallery from getting the part and starting an all too common "showmance" with Dana in the process.

Erica's new friend Ren suggests both of their families get together for brunch for Parents Weekend. Thinking Beverly will scare her new friend away, Erica lies and says her parents were "lost at sea" and instead plans a dinner with just Ren's family.

Auditions go well for Adam and he lands the part of Romeo. However, Dana is cast as Romeo's mother and Juliet will be played by Asha. Asha is Murray's friend, Vic's, daughter. Vic initially rejects the idea of his daughter being involved in such a "provocative" show but, upon finding out that Adam will be playing Romeo, he quickly changes his mind. He thinks Adam is not leading man material and doesn't see him as a threat to his daughter (ouch).

To prevent Beverly and Murray from showing up for Parents Weekend, Erica comes up with a scheme. She tells them that Parents Weekend was changed to Parents Thursday at the last minute due to some campus renovations. Murray seems disinterested in going now that the date has changed but Beverly is still on. Erica and Barry take her around campus late at night and show her what little facilities they have access to. At the end of the tour, Beverly knows they lied to her, and Barry rats out Erica for concocting the whole scheme to keep her away.

Rehearsals begin for Romeo and Juliet and Adam senses that Asha is in to him. Dave Kim even tells him that her binder is covered in his initials, AG. He also senses that Dana is jealous that Asha is in the kissing scenes. This becomes a win-win for Adam, as he may get the showmance he wanted, Dana may become interested in him again, and he prevented her from starting a showmance with Andrew. When Miss Cinoman describes the "passion" she sees on stage, Vic finds out and is furious. He demands that Principal Ball needs to clean up the script and remove the plot lines involving love.

Beverly returns to campus for Parent's Weekend but completely ignores Erica. She showers Barry in gifts and love as if he were her only child at school. Erica is confused and wonders what Beverly has planned.

The play, now with a business setting, is a disaster. Andrew Gallery, who is playing Mercutio, says he is above such a show and quits. Asha also quits and Adam tries to convince her to stay to share the "chemistry" they had together. She says she doesn't like him like that and that she wanted to be in the show to be close to Andrew (the initials on her binder stood for Andrew Gallery, not Adam Goldberg). Dana now gets to play Juliet but Adam doesn't get excited like he did before. She senses this and feels like second place.

Erica and Ren decide to go out to dinner with Ren's parents (who she says are running late) and Barry and Beverly show up unannounced. Ren and Beverly both find out about Erica's lie and Beverly leaves feeling hurt. Erica explains that she didn't want to scare Ren away with how overbearing her mother is. Ren says that her parents aren't showing up because they forget things or just don't care. She tells Erica she doesn't know how lucky she is to have a mom that cares.

Feeling distraught, Adam decides he is not going to do the play. Murray tells him that he talked to Principal Ball and got the play reverted back to the original script. Adam agrees to do the show but first apologizes to Dana for reacting the way he did. The play is on and, when the kiss scene happens, Adam feels nothing. The entire point of doing the show was to get a showmance with Dana and he feels no spark.

Erica apologizes to Beverly for lying and for pushing her away. She explains again how it took her a long time to make a friend and didn't want to scare her away. Erica agrees to spend the rest of Parents Weekend out to dinner with Barry, Geoff, Beverly, and Ren.


What did you think? Leave a comment below!