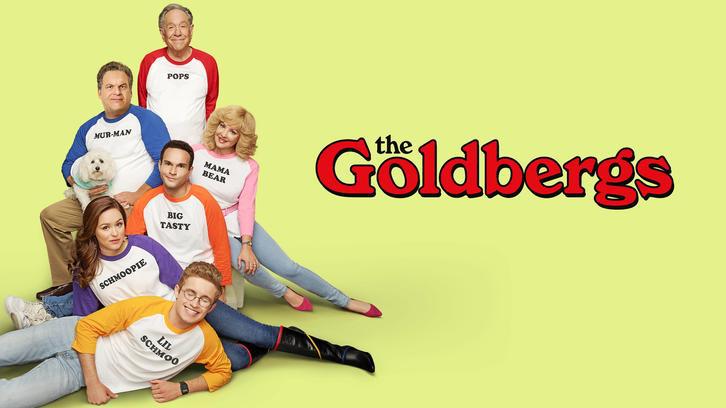 It's the first day of college for Barry and Erica and Beverly is uncharacteristically keeping it together during their drop-off. Her usual lengthy speech is relatively short and subdued, much to Barry and Erica's confusion. What is she up to?

Meanwhile, it's Adam's first day as an upperclassman in high school and finally sibling-free. Although, his dreams of a perfect year are crushed when he finds out his friends, Dave Kim and Emmy both have significant others. Now he's all alone and doesn't want to be the fifth wheel.

Back at college, Barry and Erica head to their dorms only to find out that a housing check was never sent to the school, thus they were never assigned roommates or a room. They return home, furious and convinced that Beverly purposefully didn't send in the check to keep them close at home. She denies it, saying her "subconscious mind" may have kept the money from being sent in.

Adam's fortune looks up when he discovers that his first love, Dana Caldwell, is back from Seattle after her grandmother passes away. She's blossomed since he last saw her and the jocks are swarming. This could be his only chance at love and happiness! He asks Pops for advice and he says to follow his gut. Adam decides to pursue Dana and ask her to the upcoming dance.

Beverly returns to Barry and Erica's campus to straighten out the housing situation with Dean Dean (clever). She is still convinced that she intended to send the money in but her subconscious mind must have stopped her. The Dean insists the deadline for housing has passed and there's nothing he can do. Beverly also insists and the Dean looks for a solution, which turns out to be a series of terrible roommate rejects.

When Adam decides to go to Dana's house and surprise her with various romantic gestures from their shared past (a callback to several previous episodes) she rejects him, saying she's going through a lot right now and needs a reliable friend and that Adam was supposed to be that friend.

Barry and Erica are still furious at Beverly for their housing mixup. Barry even insists that he will never share the same room with his mother again. Beverly presses Murray on the matter until he confesses that he is the one that neglected to send in the check, but not on accusations of being cheap. In a moment of rare vulnerability, he admits that because he spent most of the kid's childhoods watching TV, he wasted time while they were growing up and that he will miss them now that they are away.

Adam decides to apologize to Dana. He meets up with her at the dance after dismissing another swarm of guys. He apologizes to her but she is hesitant to accept. He insists he will be the best friend she could have and gives her a friendship ring and she accepts.

Murray apologizes to Barry and Erica for what he did and tells them that he talked to the Dean and straightened out their housing issue. The two will now share a room for the upcoming year. They initially are thankful and accepting of the arrangement until they actually live together with Erica now realizing she can't escape Barry for the rest of the year.


What did you think? Leave a comment below!