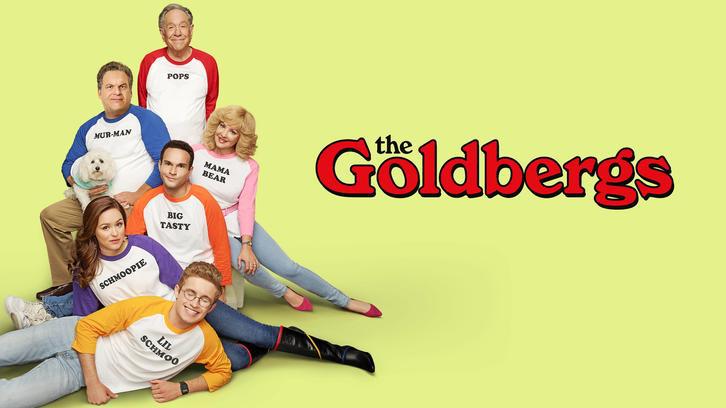 Barry wants to join a fraternity, against Erica's much better judgement. The pickings are slim with only Delta House, a fraternity for older men, taking Barry seriously (with fraternity brothers played by Animal House cast members James Widdoes and Tim Matheson) No one seems to be the right fit for Barry, until he approaches Beta Zeta and fraternity brother, Rick Kentwood. What Barry doesn't realize is that Rick doesn't want him. He wants to use Barry to get closer to Erica. He invites them both to an upcoming party and, reluctantly, Erica agrees because Barry joining a frat would mean he could move out of their dorm room.

Meanwhile, Beverly is smothering Adam with her love, as usual, with ridiculous portions at breakfast and all of her attention. Pops points this out to her and suggests she spends more time with Murray instead. She says Murray's not good at "doing stuff" but Pops persists.

Barry gathers with his friends (JTP) and informs them of his new opportunity to join a fraternity. They congratulate him and tell him he's "killing it" at college before they also rattle off the various, odd things that they've been up to since graduating high school.

Beverly approaches Murray while watching a football game with his friends with the realization that Adam will move out in two years, making them empty nesters. Murray is thrilled by the prospects while Beverly is terrified that she won't have anyone to spend time with. She tells Murray they need to do more activities together. She gives him a few suggestions, all of which he declines. She storms out in a huff and Murray's friends come to assure her that Murray will come around. Beverly comes up with a plan to make Murray jealous by hanging out with his friends without him.

At the Beta Zeta party, Rick takes to Erica and practically ignores Barry. In fact, Rick forces him on the rejects of the pledge, a move that Barry points out as being "Floundered" (a reference to the movie, Animal House). Realizing this, Barry decides to "go full Bluto" and recreate all of the John Belushi character's greatest hits from the film. This doesn't go over well with the rest of the house and they swiftly kick him out.

Barry reconvenes JTP to let them know he's been rejected from Beta Zeta. He tells them he's jealous of all of their success but they reveal they were just bloviating to make him feel better. All of their lives have been terrible since leaving high school. Barry then realizes that his Animal House moment prevented Beta Zeta from seeing the real him. He's now convinced he must return to the fraternity to get them to let him join, despite JTP telling him that he's good enough for them just how he is. He uses their frat talent show as his opportunity (with the help of Adam and his friend, Dave Kim).

Beverly and Murray's friends are enjoying their time together doing all the activities she wanted Murray to do with her. Meanwhile, Murray is still enjoying his time at home watching TV until he realizes his friends are busy and won't answer the phone. In fact, with Beverly out of the house too, he has no one to talk to. He finds a scrapbook that Beverly put together of all the fun activities her and Murray's friends have been up to, leaving Murray feeling left out.

Back at the frat house, Barry tries a classic Big Tasty move, with a rap begging to be let into Beta Zeta. Rick and the frat guys kick him out again, with Barry confused over which Animal House character the group is looking for. Rick assures him that he will never get into Beta Zeta because they don't like him.

Murray finds Beverly and his friends at a pottery class and confronts them about what they've been up to. Beverly says that she thought that when the kids left she would at least have Murray to spend time with. She points out that the only reason he got out of his chair was for his friends but not her.

Barry laments his lost opportunities to join a frat now that he's been rejected by Beta Zeta. Erica points out that he's better off without them. Barry still thinks he needs the fraternity to have friends but Erica says that he already has friends (JTP) that like him for who he is. Barry realizes Erica is right and that he ignored his real friends to join a fraternity with fake friends.

Murray approaches Beverly and suggests they do Jazzercise together. While that would be a terrible idea, Beverly appreciates the gesture and coaxes an apology out of him. He agrees to spend more time with her doing activities they can both enjoy together.

Barry finds JTP and apologizes for not being there for them. He then says that JTP will be an unofficial fraternity. In the end, Barry got the fraternity experience he wanted and JTP got to see Barry more.