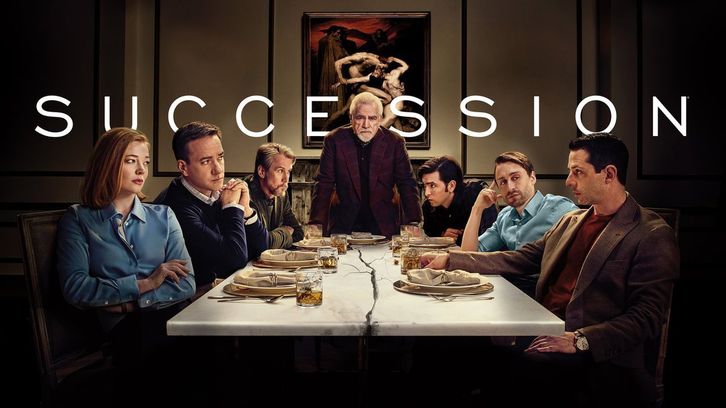 Two pretty packed episodes of "Succession", both set outside of the US. It's true that you can go home again. In "Return", the Roy kids fly to England to talk to mommy dearest about selling her stocks of the company, and by trying to do that, Shiv and Roman probably did worse. That scene at the table was a little bit difficult to watch, especially when their mother asked as a favor in return, to have her kids spend the Christmas holiday with her.


Both of the episodes had some pretty solid and important moments; because everything on the show happens for a reason, I will concetrate on what stood out for me. In "
Return
", Rhea (who followed the Roys along on their trip) apparently slept with Logan. I mean, what? Then, in "
Dundee
", Marcia confronted her indirectly about it, and it was glorious. Also, do you trust Rhea? I trust my lord and savior Holly Hunter, though.
One of the most intense moments in "Return", is when Logan and Kendall visit the family of the dead waiter. Remember the guy that died after the car accident Kendall was involved in? I mean, that scene.. him looking at his photo, sitting in the kitchen.. that was heartbreaking. He even wanted to say something to the family. What a moment of truth! Jeremy Strong was excellent in that scene. I love him so much and I am loving Kendall this season.
What "
Dundee
" instread laid out was Logan who made the name of his successor public. And guess what? It wasn't Shiv. It was Rhea. Our new CEO hosted a party to celebrate Logan's 50 years of success as a businessman. First of all, why? I mean, I get the kids, but Rhea? That seemed off from the beginning. She had started to be around quite a lot and by the end of the episode, we discovered why.
The siblings all decide to make a united front against Rhea, trying to deal with the situation before it's too late. Of course they are not just going to sit around and do nothing.
Of course a lot of stuff happened, with Tom and Greg and Marcia feeling bored because of Logan's attitude towards her and their marriage. Bad things are happening, especially after seeing the promo for next week. But hey, at least we saw Kendall rap about his father. The reactions on everyone's faces was priceless. "
Since I stan dad, I'm alive and well
".
Favorite line:
Marcia: "
I have fought and I have lost and I have fought and won. But when I lose, the other one will generally lose an eye or so
".
What did you guys think about the episodes? Did you see that twist coming? Let me know in the comments below!