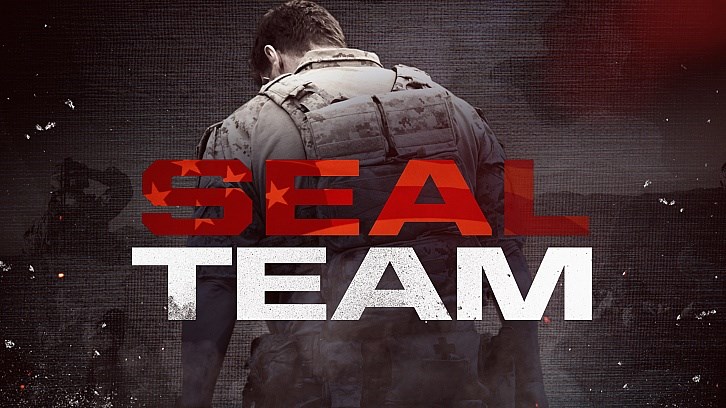 What Jason said! They're back and it looks like it's going to be another awesome season.

The pilot gave us lots of action...and set up some interesting stories for the upcoming season. One of the major plots set up in the premiere is actually a continuation of Jason's story from season 1.

When the show started, and during a lot of season 1, I was concerned that the question of Jason's mental health would be dropped after the pilot or, at best, only mentioned if the episode focused specifically on his mental health.


For example, his inability to talk to his wife about, at least, the emotional after effects of his job.
Not finding an outlet for those emotions has been mentioned as leading to substance abuse for law enforcement officers. It's why law enforcement and the military began providing psychological services to their personnel.
We've seen the effect of Jason's issues on his family and watched them nearly get the team broken up for good.
I thought his healing conversation with Emma was going to be the end of the story, but apparently it's not. Jason's still struggling to deal with his issues on his own. (Which feels right for the character.) So, of course everything isn't suddenly fixed.
As we move into season 3, we're seeing different symptoms. The implication being that things will get worse before they get better.
Jason's not sleeping and is continually scrolling through the list of fallen teammates on his cellphone.
The idea of things getting worse than they were at the end of last season makes me nervous...and excited to see the story play out over the season. I'm really hoping that Jason's voice over is eventually revealed to be Jason getting the support he needs.
I'm really glad that Jason and Mandy are friends. She is one of the two people that he will give an honest answer about his emotions. How sad is it that he uses the microwave to cut through the silence?
Lisa faces a new set of stresses having accepted a position as DEVGRU's new intel officer. It's a great way to keep the character on the canvas.
Mandy points out, not for the first time in the series, that the realization that a mistake on her part could get a man killed kept her from getting close to Bravo Team.
I'm still not a fan of her and Sonny as a couple, but having her in this position means that when, at some point in season 3, she has to face that moment, it will be magnified by her feelings for Sonny.
Clay's return was handled kind of low key. (When did Clay learn to fly a helicopter? LOL) I expected Ray and Jason to ask how he was doing.
What I didn't expect was Clay's hyper-attention to Cerberus during the apartment mission. It makes perfect sense. One bomb in a lifetime is definitely more than enough.
Nice that those moments weren't just about showing us where Clay's head was at, it was also pivotal to Clay saving Jason's life.
For me this episode was a great start to the season. Lots of action and some insightful character moments. What did you guys think? What were your favorite elements? Were there elements that didn't work for you? Add your thoughts to the comments below.
Miscellaneous:
I was holding my breath when Trent almost got caught placing the tracker. I wasn't worried he'd survive; I just couldn't figure how the team would keep him from getting caught or killed without blowing the entire mission. Clay's decision to distract the bad guy instead of killing him was a move I didn't expect, but was glad to see.
Given the level of light in that apartment building's hallways, it's no wonder there were no innocent bystanders wandering around. It just did
not
look safe. It didn't look like it would be all that safe during the day.
Sonny's singing. OMG
All of the action sequences.
I missed Sonny's complaining.
The good-natured teasing in honor of Lisa's return was kind of sweet.
I Looked it Up:
Goat Rope:
(1) A confusing, disorganized situation often attributed to or marked by human error. (2) A convoluted issue that is contested by many parties. "To teach new cowboys the art of roping a moving target, such as a horse or a steer, novices would be put in a pen full of goats, which were smaller and less dangerous, to hone their craft. The old-timers would gather to watch, drink, whoop and be amused by the ensuing melee."
Clay's Nicknames:
Golden Girl (E1)