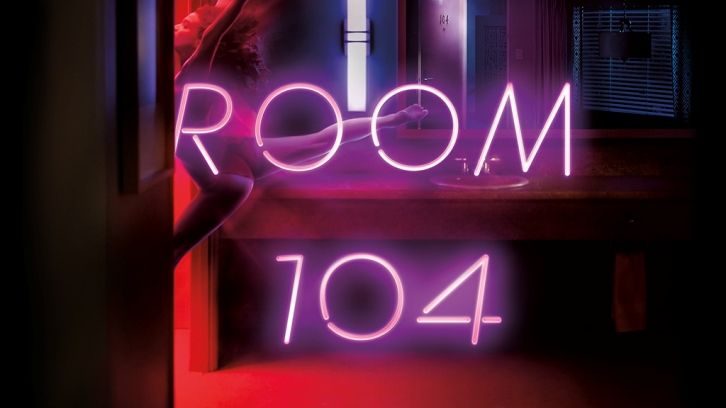 SPOILERS AHEAD! Don't read if you haven't seen the episode yet!
Right after an exercise in absurdity and subtlety,
Room 104
returned with an intense episode that tested the audience's patience once again with 3x03 Itchy.!
As we have seen already,
Room 104
has many tricks up its electric sleeve for its 3rd (and strongest IMHO) season so far. Directed by last week's episode, Patrick Brice. Itchy is basically the darker side of Brice's talents while 3x02 Animal for Sale showcased his lighter tendencies. Here, we have
Narcos
and
Broad City
star Arturo Castro as a fellow, Craig, who seriously needs to see a dermatologist. Upon doing so, his doctor told him to sequester himself in hopes of getting...better? (Yeah, we all know how
that
is going to turn out) he finds himself and stays in the one and only Room 104 and videotapes his disintegration in a manner that reminded me of the videos of Bjork's psychotic stalker/wannabe mail bomb murderer. Naturally, he wastes away.
The way Brice directs the scenes of Craig showing the viewer his worsening condition are very well-accomplished as he conveys the fear of knowing you are not going to recover from an illness in an effective manner. The close-ups of the prosthetic wounds succeed in making the viewer queasy. Thankfully, the script is filled with enough character development and revelations about Craig's character that compels the viewer to stay instead of running away in disgust.
By the time we get to the ending with
Lost
and
The Expanses
's François Chau playing Dr. Blake and injecting Craig with an unknown substance that almost all horror/sci-fi embraces that helps to finally put him out of his misery, we have gotten into some Greg Araki territory where absurdity rules the day and shock is displayed for its own sake. Sure, the CGI could've been better, even for a low budget HBO series, but the blunt nature of the shocks end up being a saving grace in what could've been an empty exercise in
The Fly
-era Cronernberg-ian body horror. The fact that he is doing a video series is a bit cliche by today's standards, but I couldn't think of telling this story in a more traditional manner. Not bad, but for goodness sakes, please quit the
Alien
rip-offs already, esp with the documentary,
Memory,
making it s way through the art house scene!