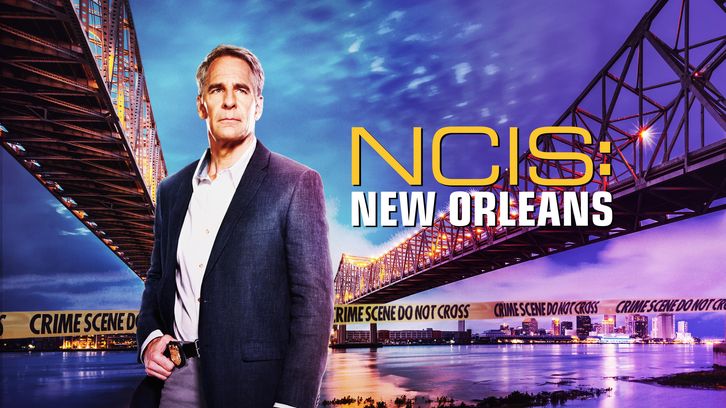 NCIS: New Orleans - Judgement Call - Review: "Demoted"
6.1 - " Judgement Call"
Directed by James Hayman
Written by Christopher Silber
Reviewed by Kelly Anne Blount

Recap – "Judgement Call" opens with a joint FBI and NCIS raid on a white supremacist group with a nerve agent bomb. Unfortunately, the person with the bomb slips away and the blame is placed squarely on Agent Hannah Khoury's shoulders.


Meanwhile, at Belle Chasse, NCIS Deputy Director Van Cleef gives Pride a backhanded award for his work taking down Apollyon. His accommodation will be noted in his file, but heavily redacted.
Taking a much-deserved vacation, Pride and Rita head to visit his momma. She suffers from dementia and struggles recalling information, such as Cassius' death.
Before he can relax and spend quality time with his mother, Pride is called back to NCIS headquarters. Khoury has been suspended and Pride needs to lead the team in working with the FBI to find the bomb. Khoury does not want to sit on the sidelines.
With a lead on the bomb, NCIS & FBI agents head to an abandoned chicken farm. There's an explosion, but the bad guys manage to get away. The FBI continues to blame Khoury.
Khoury visits Dr. Wade in the lab. She shouldn't be there. She finds remnants of a Silver Star, which may help them identify the person with the bomb. FBI Special Agent Harper finds Khoury with Dr. Wade and chews her out.
FBI Special Agent Harper, Khoury, and Pride all meet at NCIS Headquarters. Harper is angry! He says, "… she should have been at home waiting for her punishment." His tone and wording made my skin crawl. Anyone else?
Pride and Khoury are called to Belle Chasse for a meeting. Meanwhile, Sebastian has found the owner of the Silver Star. Marine Lance Corporal Andrea Gaines. She was killed, so her father, Holden Gaines, who was a Green Beret, accepted the medal on his daughter's behalf. He was discharged from the service. Holden Gaines is convinced that the military was responsible for his daughter's death. He fell off the grid two weeks ago and he's now their number one suspect.
Over at Belle Chasse, Khoury is in major trouble with the Deputy Director of NCIS. It appears to have stemmed from past transgressions. What is he talking about? Also, Pride pulls crap like this all of the time and never gets in trouble…
Patton has a lead! He thinks Holden is going to use the bomb against the people he believes are responsible for his daughter's death. They are completing a training exercise in Jackson, Mississippi.
Before Pride can meet with the Deputy Director, he hops on a helicopter and heads to Jackson. Khoury joins him, even though he warns her that it's a bad idea!
Once they reach Jackson, they meet up with Colonel Freeman. Sebastian, LaSalle, and Gregorio are on their way. Pride and Khoury split up to search the training facility. Khoury heads to the basement, where Holden will have access to the ducts. She finds Holden, but he already has the canister of VX nerve gas hooked up to the vent. Khoury tries to talk Holden down.
Pride grills Colonel Freeman, he needs to know what happened to Andrea, Holden's daughter. He tells him that he needs to declassify the truth and share that truth with Pride and Holden.
Holden is distraught. He states that no one will give him an answer. Pride and Freeman show up. Pride tells him that Freeman has his answers, but Holden has to stand down.
Freeman admits that they received intel from an unreliable source. It turned out to be an ambush. Colonel Freeman states that Andrea and two others were killed. He said he was wrong and that he made a bad judgement call.
Khoury manages to convince Holden to set the canister down. Way to go, Khoury!
Back at Belle Chasse, the Deputy Director tells Pride that he's firing Khoury. Pride fights the outcome. He heads back to NCIS, where everyone is waiting for him. He pulls Khoury aside and they privately discuss the outcome. Khoury has been demoted, but she'll remain at her pay-grade. But there's more! Pride has been placed back in charge of the team! He struck a deal to keep Khoury. Khoury is pissed. She can either accept the demotion or quit. Pride tells Khoury that the Deputy Director says, "This goes beyond what happened yesterday." Khoury doesn't share any insight on that comment.
Khoury is furious. She heads to her husband's house, where she threatens to quit and find a job in the private sector. She states that she may have to travel a lot, but that's no big deal, right? Her husband quickly talks her out of it. Mainly, for the sake of their daughter, who just got a spot on the soccer team.
Pride gets back on the road to head back to his mother's place. While he's talking to Rita and his mom, he sees something in the road and veers off. It suddenly appears that Pride wasn't on the phone after all or if he was, he fell asleep at the wheel.
Pride is terrified.
Review/Thoughts –
An excellent start to season six! It's nice to have Pride back in control; however, it was pretty bogus that Hannah got the boot for something Pride has done over and over again. I'm curious about Hannah's past transgressions. Are they legit or does someone have an axe to grind with her? What do you think?
What did you think of this episode? I can't wait to hear your thoughts! Be sure to leave a comment below!
Also, have you missed an episode or two? Need to catch up or just want to refresh your NCIS - New Orleans memory? You can access all of my SpoilerTV reviews and interviews by clicking on the following link:
http://www.spoilertv.com/search/label/KA