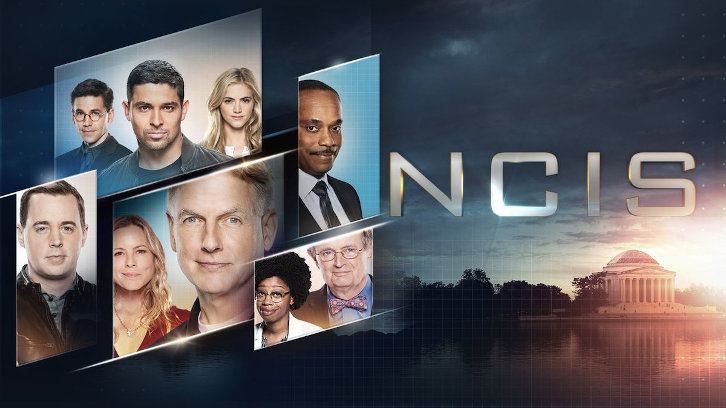 17.2 - "Into the Light"
Written by Steven D. Binder
Directed by Tony Wharmby
Reviewed by KathM

Ninja Ziva is back and I approve.
I found this episode miles ahead of last weeks series premiere, as we see a quick end to a storyline that made a lot more sense now than it did a week ago. I'm willing to overlook the fact that Ziva was suddenly herself again, confident and crafty and in control because it was fun to watch. It could be that going off her anti-anxiety meds was the right thing to do, or simply knowing that by seeing her plan succeed her "family" would be safe. Or maybe both.
I wondered what Ari could possibly have going on over a decade after his death, and now I know. I knew Ziva would pretend to work with the criminals and "help" them while simultaneously sabotaging them, and she did. I knew she'd outsmart the baddies, and she did.
The idea that Ari was creating a splinter terrorist group worked for me, and that it fell apart when Ziva killed him was an interesting way to revisit a long-gone character, as was Ziva thanking Bishop for taking care of Morgan Burke (even though that only happened last season). Ari's death, and the subsequent destruction of the splinter group (Feds froze their assets, the remaining members of his group thrown in a POW camp), give Sahar legitimate reason to seek revenge against Ziva when she's released. Sahar can't start up the group again without money, so she fakes assassination attempts on members of Congress and the Senate. The Capitol Police then grant NCIS emergency powers under the Patriot Act's Iron Citadel protocol, which sounds really cool and happens to let you release the assets that Ari and Sahar amassed all those years ago ($50 million, people).

As much as I enjoyed Ziva in this episode, however, I don't see one of her superpowers being able to hack in to a database as sophisticated as the one described and set assets free as a bird. I'm guessing some help from McGee or Bishop was involved. Then, to make sure we don't have to revisit the storyline again, Sahar and her goons start a firefight with NCIS and are killed.
For now, Ziva's work in DC is done.
The scene where Ziva and Gibbs have a short talk about why he didn't come looking for her was painful for both of them, and for me. Gibbs admits that he didn't search for her was because he'd already lost her once and didn't want to risk finding out that she really was dead, thereby losing her again. This makes sense, especially since Gibbs has already lost so many people he cared about.
Then, ouch! Despite being told otherwise Ziva believed that Gibbs and McGee were still alive after being captured in Paraguay and was only one hour behind them with her own rescue plans when they were airlifted out by the military. And since she was there, Ziva hung around long enough to do whatever it look to make sure that there wasn't anyone left to seek revenge against Gibbs and McGee. She tells Gibbs that she would have "lost you a thousand times if that's what it took." looking for him if she thought he'd need her, because that's what you do for family. She waited for him to find her, and he never came. Gibbs "couldn't even hope [she] was still alive.". Gibbs looks legitimately hurt and guilty, and I wonder how this will impact the way his character has opened up a bit to people in the last season or so. Will he put up his walls again?
In addition:
Does anyone else wonder what crumbs Ziva left behind for Gibbs to follow?
Jimmy and Tony play Fortnite every month. I love this.
I love that Kasie wasn't impressed with Ziva and had no desire to drop everything and run up to the bull pen to stare at in awe.
I like that Ducky waited for hours to see Ziva and was sitting in Gibbs's basement when she arrived. I have no doubt he had a cot at the ready if she wasn't there by his bedtime.
I like that she told Torres to stop being a wuss and tell her, meaning Bishop, that he had feelings for her. I think they'd make a good couple.
I liked that Tony called Gibbs and Ziva wouldn't take it, saying she had one more thing to do before she could head "home". I guess that explains the two remaining episodes we'll see her in this season.
Thanks for being a guest star, Ziva: please don't come back to the show full-time. You're fine just the way you are.