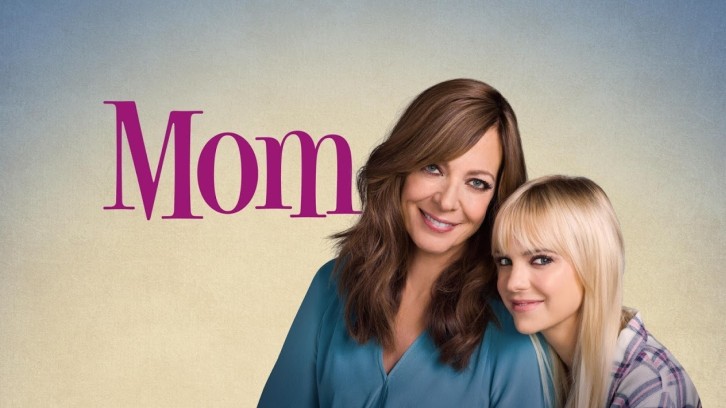 Christy faces her biggest challenge yet this week - getting Chef Rudy sober! Yikes!


Yep, Chef Rudy got a DUI and has been court mandated to go to 10 AA meetings. After first
attempting to get Christy to take his court-slip and get it signed after attending 10 meetings herself, he realizes he's going to have to actually SHOW UP at the meeting with Christy. Not to worry, he's going to have some cocktails beforehand to "loosen up!"

Rudy makes it through his first meeting, but Christy's definitely not enjoying having to be his babysitter when he has no interest in getting sober. Marjorie advises Christy to change her attitude about Rudy, and think about the fact that she might just be helping to save his life. This begins to inspire Christy a bit, but it's clear after the meeting that Rudy's still just looking at things in terms of "1 down. 9 to go." It seems Rudy's sobriety is still a long time coming.

While Christy's reluctantly dragging around Chef Rudy to meetings, Bonnie's dealing with her own problem - a pissed off Adam. She ate the fancy chocolate he keeps in his nightstand drawer, which is apparently supposed to signify that it's off-limits to everyone. But, Bonnie's not very good with the words "off-limits!" Still doling out the advice, Marjorie tells Bonnie that she should try to respect Adam's boundaries. So, in her own special Bonnie way, she does - by stealing a candy bar from Marjorie's purse and putting it in Adam's nightstand. Of course, the "hippy chocolate" Bonnie snagged off Marjorie isn't anything like Adam's fancy "hints of elderberry and sea-salt...72% cacao" chocolate, and he's still not happy. Adam tells her that he needs to have something in her apartment that's just his since he doesn't have his own apartment anymore and now he's "down to a couple of drawers that [Bonnie] can't stay out of!" Things dovetail from there, and the two get into an epic blowout that somehow ends on the topic of women's lib, with Bonnie storming out and declaring "And you wonder why we still march!" With Christy refusing to share her bed, Bonnie ends up sharing the couch with a none-too-thrilled Gus.

At lunch the next day, Marjorie tells Bonnie that she ought to let Adam move a few of his things into the apartment in order to make him feel at home, while Jill disagrees, arguing that marriage is all about dominance, and Bonnie should put a stop to Adam moving any of his stuff in (just like she put a stop to her ex moving in his Foosball table ["one of those tables that have those twirly flippy men"]). Marjorie and the rest of the gang also advise Christy to not give up on Chef Rudy just yet, even though he's relying on Christy as his personal chauffeur ("I need you to drive me to the mall. I'm desperate for underpants!") and still resisting going to AA meetings. They all agree that via court order isn't the best way to be introduced into the AA program, and it takes a few meetings for things to stick when you're essentially being forced to go.

Back at home, Bonnie does something unthinkable for her - she apologizes to Adam and admits that he made a big sacrifice by moving into her apartment so she could continue to be the building manager. She encourages him to bring some of his stuff from the storage unit so he feels more at home. Adam decides to ease her in and only brings a few of his things, to begin with, including the ugly giant fish he caught with his dad in Cabo, which he mounts right above their bed!

Christy continues to try and ease Rudy into AA. At the next meeting, they go to, he's clearly hungover. Marjorie shares her story about losing her family, her home, and her job because of her drinking, and Rudy is NOT IMPRESSED. His only takeaway from her heartbreaking share is that she needs a new pantsuit. Christy's starting to reach her wit's end and she tells Rudy that Marjorie and the AA program saved her life and allowed her to learn to function with alcohol. Rudy still thinks the whole thing is a joke though, and Christy finally snaps, throwing him out of the car and leaving him on the side of the road!

At work later, Christy arrives to find Rudy's assistant Paul hyperventilating in a corner and the rest of the waitstaff standing around. Apparently, Rudy never showed up. Christy rushes to go get him. He's not thrilled to see her (She's not his hooker!) When asked why he's not at work, Rudy tells Christy after she threw him out of the car, he went home and had his regular pre-work martini. But he didn't enjoy it! So, he had another and another and still didn't enjoy them. Apparently, Christy's little lecture might actually be starting to work. "You ruined drinking for me!" he angrily tells her. Christy's more than a little happy to realize that maybe there is hope yet for Chef Rudy.

Random Thoughts:

-Poor Wendy. I don't think she's ever going to get a word in edgewise!

-In case I haven't mentioned it enough, I absolutely love Gus!

-Learning that Rudy has been banned by "Uber, Lyft, and most gypsy cabs" really isn't that surprising. I bet he's the passenger from hell!

-The best line goes to Bonnie when discussing her first AA meeting. "I just remember riding in on that lawnmower and thinking 'It's come to this.'" Leave it to Bonnie to make a grand entrance!

Do you think we'll be seeing more of Chef Rudy at AA? Let me know below!