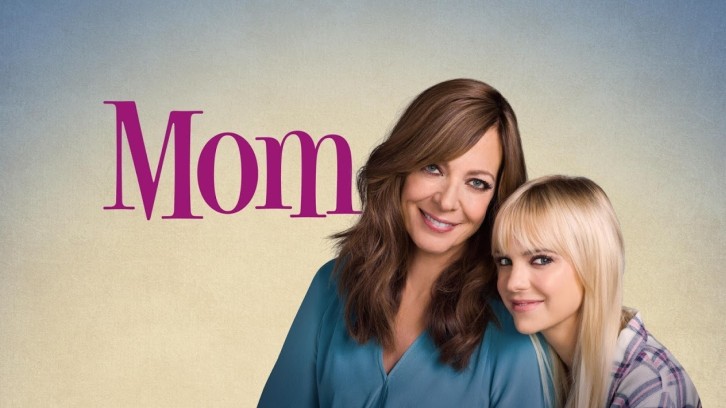 The girls face a tragedy this week, and they each have a difficult time figuring out how to move on.

Remember Mary, whose's sweet little angel grandson Todd robbed Bonnie and Christy blind a couple of Christmases ago? She's dead. After sharing that despite the majority of her family still struggling with alcohol and crime ("My grandson Todd got arrested again, for stealing a car this time. At least he's thinking bigger."), she's found peace with her sobriety - she dies right there at the meeting of a brain aneurysm.

Each member of the group grieves differently. Marjorie is busy doling out wisdom and advice to the rest of the girls - telling them to take comfort in the fact that Mary passed sober and peacefully. Wendy feels guilty that she wasn't able to use her medical training to intervene (and as usual, is being mostly ignored by much the rest of the group.) Jill is bothered that she never really got to know Mary, and decides to throw her a memorial after finding out her family isn't going to do anything. Tammy is scared that Marjorie's going to die next after Bonnie tells her that Mary was actually younger than Marjorie. Bonnie is feeling guilty that her last words to Mary were ragging on her for taking too much time to share and not leaving enough time for Bonnie to share before the meeting ended. At the advice of Christy, Bonnie somewhat reluctantly decides to try making a "living amendments," whereby one is nicer toward other people if they are unable to directly apologize to the person they harmed. And Christy's decided to honor Mary by trying to help her grandson Todd out with his newest legal troubles.

This may be easier said than done. Although Christy's boss Veronica is happy to take the case pro-bono, because each lawyer at the firm has to do so many cases pro-bono, this actually means Christy will do all the casework and Veronica will just take credit. Christy's not sure she's ready to handle a case by herself, but it doesn't really look like she's got a lot of choice. And then there's Todd himself. Let's just say there's a reason his friends call him Stink. His only concern during his conversation with Christy is whether or not he can have his grandma's TV and fancy microwave. Oh, and before Christy leaves their first meeting, he asks her for her bra! ("Hey can I have your bra? It's nothing weird. I'm just gonna sell it to a guy. He'll probably do something weird.")


Christy tells Veronica that she doesn't actually think they should represent Todd. Veronica says that it doesn't matter if Todd deserves representation, defending terrible people is what guarantees their paychecks. Besides, the legal system guarantees everyone the right to a fair legal defense, not just the good people. Christy agrees, although she still doesn't feel great about defending Todd, especially when he ends up getting let go due to his new legal team.

At Mary's memorial, Jill realizes that she may have found her calling - planning them! Tammy continues to obsess over the possibility of Marjorie dying before Marjorie finally tells her that it's not worth spending every day living worrying about dying. A newly jail sprung Todd contaminates the chocolate fountain and steals Jill's Range Rover! And Wendy's nowhere to be seen.


Bonnie, still on her "living amends" mission, goes to Wendy's apartment to find her. She reassures Wendy that Mary's death wasn't her fault. Wendy says she knows that, but she's begun to wonder if the rest of the group really knows her any more than they barely knew Mary. And Bonnie definitely doesn't do anything to disprove her point when Wendy asks her if she even knows where she's from and Bonnie responds "The United States of America!" Wendy tells Bonnie that despite knowing just about everything about her and the other girls, she doesn't think that she's really an important enough member of the group for anyone to care to know about her. Bonnie promises her that she is a very important part of their group and apologizes for not being a better friend to her.

After Bonnie and Wendy return to the memorial service, Christy is approached by Mary's daughter. She's stunned by the kindness of Mary's AA friends. Despite having tried AA herself, and deciding it wasn't worth it, she's wanting to give it a second chance after seeing how supportive her mom's friends are. Christy offers to accompany her to a meeting.

Random Thoughts:
-Best lines go to Bonnie after Christy says she wants to help Todd out - "This is the same grandson who robbed us? Maybe after that, you can take a Nazi to Disneyland," and Tammy, after admonishing Marjorie for not eating healthy enough "A BLT and fries? Why don't you just vape on a scooter while not being vaccinated?"

Were you surprised how everyone handled Mary's death? Let me know below!