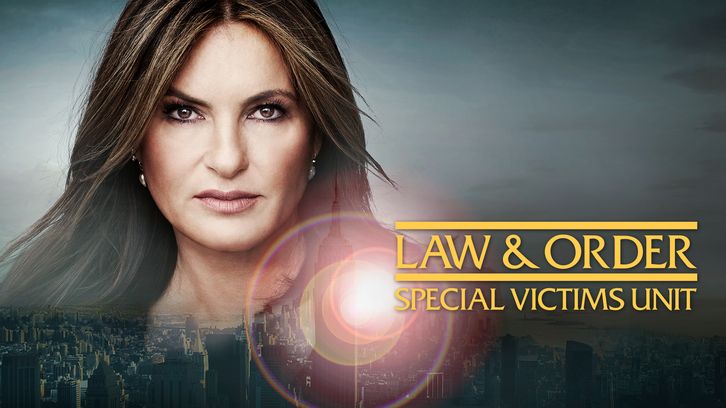 This week's story begins with a powerful moment when Benson and the team must go through a new trauma witness interview technique. It places the Captain in the mindset of the victim and asks her to relive past trauma. She, of course, recounts her kidnapping from a few years prior and forces her to relive the experience once again.

For the case of the week, we meet Raegan. She is a young twenty-something that loves to drink and party until she comes into the Special Victims Unit, unsure if she was raped the night before. Her memory is foggy and bits and pieces return as she recounts the night. What is known initially is that she uses a rideshare service to get home but is taken on a grand tour of the city, going to different bars and clubs by the driver and a passenger. She has no memory of this and doesn't even know where she was taken.

A few tests reveal Raegan had a litany of drugs and alcohol in her system, though Benson doesn't hold this against her. After interviewing her friends, it's clear that Raegan is far from perfect. They say she's known to exaggerate or even create drama. This proves to be true when Raegan claims that her fiancé has anger issues and beats her, then later recants this admission in a very casual way. She clearly has baggage or at least craves attention, but Benson still believes she was raped.

Benson decides to use some of her new trauma techniques to help Raegan remember the night. She takes her to different places in the city to help jog her memory of locations or individuals. This truly ramps up Raegan's anxiety, but helps pinpoint suspected locations, including a boat at a local marina.

The rape kit that the team administered to Raegan reveals that she was raped by at least two individuals. The team brings in various participants to interview, including the boat owner, the passenger, and the driver. They all have different stories and lawyer up in the process. Eventually, they all turn on each other after they are all seen as culpable for the rape.

Carisi tries to get more information from the boat owner in hopes of bringing this to trial. However, the boat owner's lawyer says that Carisi wouldn't want this to go to trial. The rape kit also found that Raegan performed consensual oral sex on her boss earlier in the day, something that Raegan herself admits to Benson. This evidence would not help Raegan's case, as a jury might find her responsible for aspects of her own gang rape and ultimately get her assailants off free.

All three suspects decide to take plea agreements, much to Raegan's dismay and fear. Benson assures her that she will get through this, revealing to her that she too was able to get through her own trauma. This recollection is a powerful moment for this particular story, but also shows how strong Benson's character is as an officer and as a human being.

What did you think? Leave a comment below!