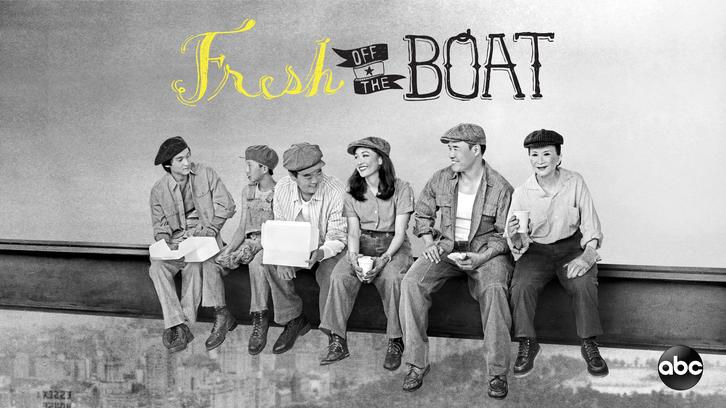 Hello, FOtB fans! Time to start a new season. There's been some headlines, it's been moved to Fridays, but we're still here and I am ready to review.

The season five premiere was like a thesis statement. Jessica and Eddie both lost important things in their lives, her book and Nicole respectively, and it set them up for a journey of growth and self-actualization. It was the start of two season long, interconnecting arcs, and it was clear and motivated from the start. This premiere felt like any other episode, shortchanging one of the strongest elements of this show - its season long character arcs.


Sure, it's not a bad episode. I was actually pretty happy with what character beats they picked to start with. If you read my season five review - and if you haven't, I would love if you did, link in my author box below - you know that one of my big disappointments last year was that in a year about growing up, Evan didn't make quite as much progress as I hoped. Big steps were made, especially with his relationship with Eddie, but he's aging up faster than the show's arc for him seems to be able to handle. So I'm glad they started this year by acknowledging a big inevitable change in his life as well as dealing with the trouble the writers have had with moving Evan beyond the innocent kid from earlier seasons through Eddie and Louis's struggle with giving him "the talk." The trouble is that it distanced Evan from his own development by not having this milestone be dealt with from his point of view. I want to see
Evan
grow and change, not just his family's reactions to the possibility of it. It's not a strong start to a character arc, because unlike Jessica and Eddie's stories last year, we aren't starting from his perspective.
Then there's Jessica and Honey. I really enjoy their friendship, and I'm glad to see Honey gain some respect from Jessica now that she's a mom too. Wu and Crisp played off each other fantastically as usual. The problem is that while hearing Marvin's bugle was fun, I'm thrilled Jenny has megaphone, and I appreciate the conclusion they reached, it wasn't anything we haven't seen before. Jessica gets in these kinds of one-up, stubborn competitions all the time, and has had similar conflicts with Honey, and there just wasn't enough new there to justify it. It was ... fine. And a premiere is the time to show what the new season is bringing to the table, not to retread where the show has already been with slight modifications. Not to be just ... fine.
Both of these storylines could absolutely be setting up where the show is going for the season. Maybe this will be a big year for Evan's development in the same way last season for Eddie and Jessica. Maybe we're going to see more of Jessica and Honey's friendship and watch it evolve now that they're both moms, which I'd love since they didn't get enough screen time last year in my opinion, especially with Nicole gone thus ending the other excellent friendship on this show. But nothing about the episode felt like it was setting that up with intent and drive. Both storylines could easily be one week only. I guess we'll just have to see where the season goes from here, and hope that the writers have the same kind of dedication to ongoing character development we've seen from them before. I'm still excited, and I hope all of you are too and will be back for the rest of my reviews!
90s Stuff: The USA Women's team soccer win over China
Best Line: "Water is wet, I am beautiful - are we playing a game where we just say things we already know?"