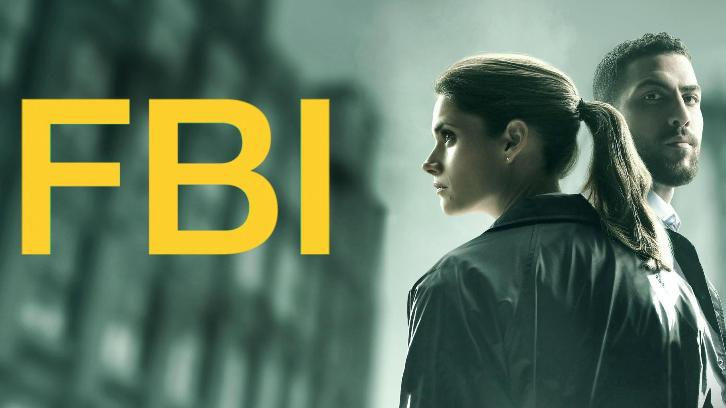 FBI started its second season with two very good episodes that addressed complex and controversial topics and gave us the opportunity to know a bit more about the characters.

Little Egypt - Review: Close to home
Last season was more focused on Maggie's story so it was nice that in the first episode of season 2 we got to know more about OA, which also led to an interesting approach to the treatment the Muslim community gets sometimes, based on prejudice and stereotypes.

The case of the week featured a bomb explosion that occurred on a restaurant at the neighbourhood where OA grew up which literally brought the case close to home. During the episode, it was showed how there's always two sides of the same coin and how circumstances, decisions and people around you, can take you one way or another to change your life. On one side we have OA, who took the path of working for his country and trying to do his best in his everyday job and on the other, they show us Karim and Rhami who may be on the way of becoming terrorists when being manipulated by other people.

At the same time, we were formally introduced to Isobel Castille as the new Special Agent in Charge of the team and we could get an idea of her leading style, and in her very first scenes as part of the regular cast she clashed with OA by showing differences in the way they thought this crime should be approached. Here we got to see Isobel displaying her public relations and media skills that I think can be an asset for the team.
The final minutes were bittersweet, first with Maggie saving the day and everyone in the park by defusing the bomb, but later the mood changed with OA not being able to save Karim, since he saw himself reflected in him and wanted to give him a chance of having a better future and also prove that there's people that still can be saved. It was a nice but sad montage the scene where we were listening to Isobel talking about how the US government will always make sure to keep american people safe by ensuring the terrorists will spend their lives in prison while we saw OA visiting Karim in jail
I really liked this episode because it addressed a very complex issue and it didn't solve it with a happy ending but just highlighted that there can be different points of view from the same topic.
Favorite quotes.
OA: Ma'am. If I may… Why didn't you make it more clear that a Muslim was responsible
for the restaurant attack? I just figured that if people knew who was behind the attack, that it might alleviate some of this fear… in the community.
Isobel: I know that you went to West Point. And that you were an Army Ranger. What I didn't know till now, of course, is that you're a public relations expert.
Maggie: I know that you identify more with Karim and Rhami. I know where you're coming from.
OA: No, you don't. I'm sorry, Maggie, but you don't know where I'm coming from. And you have never been hated… for no reason. After 9/11… people were so cruel. So vicious. They said things that you could never believe. And I was just a kid, so I started to blame myself. I started to hate myself. It made me stronger. It made me love and respect my faith even more. We're good people, Maggie. Muslims are good people, loving and caring. And I just don't understand… why we are still fighting… for people to… for Americans… to understand that, to believe that.
OA: I just wanted to see if you were okay.
Karim: Yeah. I'm good.
OA: I'll try and help. But...
Karim: I was excited to go to Toronto. I've never been on an airplane before.
The Lives of Others - Review: Living in the public eye
In this episode, it was addressed another contemporary topic with many of us could feel related: How safe it is to share our private lives online?
The case started with the abduction of a boy from his house in the middle of the night. As the story unfolded, we learnt that the kid's family was somehow famous thanks to the mommy's video blog where she shared home tips while showing her everyday life with her husband and child. Even Maggie was a fan of this vlog, that help her get through the sorrow of the death of her husband. I liked this little detail because it show the positive side of this kind of platforms. On the negative, one of the suspects was shown as a potential thief that had been observing the family and house through their videos to rob them, and with this they presented us with both aspects of the situation.
Once again we got to see Kristen on the field and how she's still learning and making literally rookie mistakes, which made me wonder if at some point this will lead to a more serious situations of putting herself in danger or risking one her colleagues. I like that Stuart is being very supportive of her partner and I think eventually she'll get better as he told her. Also, I like that she can keep showing her tech skills, and Jubal and the team are still seeing her as a very valuable asset on that front.
Like in the previous episode, we saw Isobel showing her people skills and media contacts, but this time she used them to force the hand of the online video company in order to find the child. She definitely has a different style from Dana Mosier but I think her addition is giving a new perspective to the team dynamics.
At the end of the episode, Maggie broke down the barriers she built after her husband died and let herself be more spontaneous by talking to a man that had previously approached her in a café. I imagine he'll stay around for a few episodes or at least we will see more of Maggie's social life.
Favorite quotes.
Maggie: Uh, actually, I've been really curious about your channel. I mean, how did you even get into that?
Stacey: It was a hobby at first about cooking. Back when I had no money, I used to make these little videos about how to make a healthy meal without going broke. I got sponsors. The channel evolved into something slicker, I guess. I know what I do, what I talk about, it's silly.
Maggie: No. I mean, it really helped me. More than you'll ever know.
Isobel: Sit down, Mr. Colby. Your platform has had a two-year run of arrogant conduct and bad publicity.
Mr. Colby: No, no, I reject that characterization.
Isobel: Well, now you are truly about to top yourselves 'cause what you're saying is you refuse the FBI find a missing child, yet you have no qualms about working with Russian bots and White Supremacists.
Mr. Colby: That is not what I'm saying
Isobel: That's how it will play in the media. I'll make sure of it.
Mr. Colby: I'll send the data over by the end of the day.
Isobel: Within the hour.
Kristen: Um, did you have Jubal pull me into the job because of how I handled my weapon?
Stuart: That wasn't me. Jubal wanted you because you kill it in there.
Kristen: Oh. Okay.
Stuart: Yeah. Look, you're gonna kill it on the street too, okay? So you made a mistake. I made them too. You'll get there.
OA: So Stacy put in her whole kid's life on the internet. I would like to think that I would never do that… But I shouldn't have judged. I guess I can see how it all just can get away from you.
Maggie: Yeah, she was playing a role, and just lost sight of who she was. Yeah, same as me, actually.
OA: What do you mean you?
Maggie: I really shut down.
OA: After Jason died.
Maggie: Yeah. I clung to my routines. I... I made my job my sole focus. Workaholic widow. That's my brand. It sucks, you know? I used to be so much more than that.
OA: So what are you gonna do about it, Maggie?
Thanks for reading. Now is time for you to share in the comments what were your impressions of this first two episodes. Which one was your favorite?