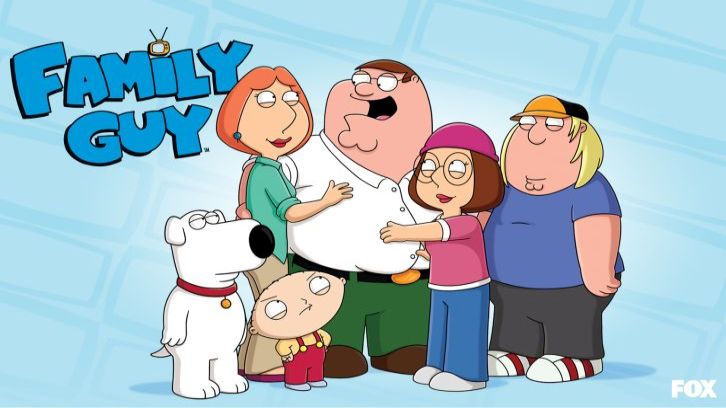 Family Guy goes meta this week with an episode about the show itself! Executives at the Fox Network are looking to reboot Family Guy now that the show is owned by Disney. A focus group at a mall in Glendale, California is tasked with reviewing a set of potential ideas for the show's retooling. This process is also being overseen by the cast of the show.

The first reboot is a show built around Lois as the main character. It's clearly a modern day Mary Tyler Moore with an even more feminist tone. In this version of the show, Peter is her beta-male husband and Quagmire and Joe are a "broadcast television acceptable" gay couple. Lois works at a winery and is up for a promotion. Her boss, Bert, will choose between her and a cocky, male colleague.

When it comes time for her boss to make his decision, a client comes in and reveals that Lois just landed an account with him through her "charm, wit, and professionalism." With that move, Bert gives Lois the position. It is revealed that Peter dressed up as that client to help Lois land the promotion (though a face switching gag implies Lois did it on her own but Peter still helped).

The focus group seems disinterested in this version of the show and no one says they would watch a second episode of it. A woman in the group even points out that, while the show is in a woman's perspective, still feels like it is written by a man (it is).

The next reboot idea is a gritty teen drama in the style of Riverdale called The Q. This version takes Riverdale head on by pointing out just how odd that show is based on the demographic it is supposed to be made for and featuring as characters. It points out how all the characters are unnecessarily and unrealistically attractive (they all have abs). All the characters go to places that are uncharacteristic of teenagers (like clubs that teens wouldn't be able to get in to). Chris (playing a version of Archie from Riverdale) goes to one of these clubs and points out that there's a band playing that is supposedly owned by the same parent company as the show. There are also way too many murders for one group of teenagers to have witnessed in one day or even one lifetime(Riverdale's bread and butter).

The focus group is also disinterested in this version of the show. Peter assists in writing questions for the group, which don't help his case for this reboot.

The third version of the show takes a Joanie and Chachie approach by rebooting the show with lesser known characters that most don't care about. This version stars Chris, Tricia Takanawa, and Joe Swanson as the leads. They also poke fun at the nostalgia that similar reboots have tried to conjure. In one scene, Chris takes a phone call from Stewie and, at one point, he asks if he will visit at some point. Stewie says no and Chris confirms with him that he wants no part in this (the reboot). The show looks like a disaster with terrible chemistry between Chris and Tricia, a worse foil character in Joe, and no spark that the original show had.

Peter storms in when the third version still doesn't go over well with the group. He asks what they want to see and most say they just want Netflix and "binge-worthy" content. Peter laments at the term calling it a "marketing tool" but gives the group what they want. His version is three, short, back-to-back episodes that reveal small bits of information in each episode with little context or explanation, and a disclaimer at the end revealing that new episodes won't be out for another three years (ouch).

Other suggestions from the group include copying Young Sheldon, BoJack Horseman, Antiques Roadshow, Netflix's stand-up specials, Carpool Karaoke, the Olympics, and one suggestion to change all the voice to H. Jon Benjamin from Bob's Burgers.

Fortunately, the reboot idea gets cancelled after the leader of the focus group finds out that the idea was pitched and approved by a squirrel that got loose at Fox (and also green-lit Brooklyn Nine-Nine).

I think Family Guy's meta episodes are some of my favorites. Only a show that is as old as Family Guy can get away with doing them and they often have some of the best humor because of how self-reflective they are. In fact, they are often the most poignant and timely episodes Family Guy makes in 2019. For network TV, that's all anyone can really ask for these days.

What did you think? Do you like Family Guy's meta episodes? Leave a comment below!