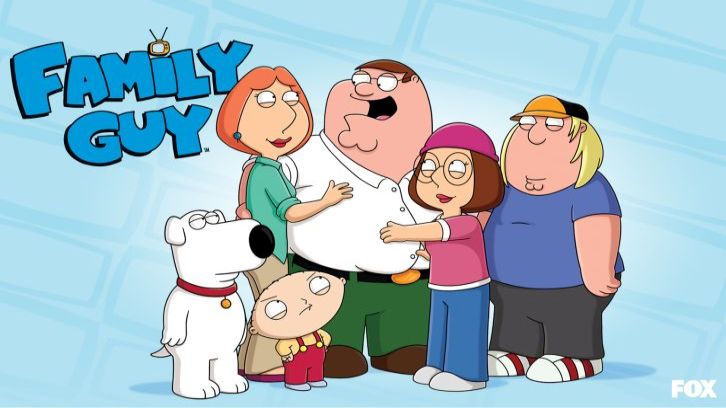 Stewie participates in his Preschool's Toddler Games. After the competition, he proudly displays his medal to everyone. Brian bursts his bubble when he points out that it's just a participation trophy and, therefore, is meaningless. In fact, all of Stewie's awards thus far have been participation awards. In a fit of rage, Stewie sets his entire trophy "Wall of Glory" on fire and, as a result, burns down the entire house.

While the home is being repaired, the family stays with Lois' parents. Peter doesn't like this idea, as Carter makes him feel inferior and low class. Peter doesn't really help his case when Carter invites the family out to dinner and Peter makes low class jokes and urinates at the table.

Stewie still feels distraught that he hasn't accomplished anything real. Brian suggests he tries to win a real award by entering a pie making contest. His first attempts at making a pie prove to be a bust, as his mud and Lego pies won't win any awards. In fact, Stewie feels even more resentful because he realizes that his family has been lying to him his whole life by faking to enjoy his childhood food creations.

Peter continues to feel inferior and sneaks off into Carter's garage to escape. Babs finds him and reveals she, like Peter, didn't come from high class society and has been lying to Carter about it for their entire marriage. Now kindred spirits, Peter and Babs go out for a night of drinking at the Drunken Clam. They return later that night with Babs having rekindled feelings of her former life she hasn't felt in years. She thanks Peter for showing her who she really is.

At the pie making contest, Stewie anxiously awaits the results. He ultimately comes in fifth place, still feeling like a failure. Brian cheers him up when he points out that fifth place isn't so bad. In fact, he still gets a ribbon, which only 10 of the 14 contestants will receive. This makes Stewie feel like a winner and no longer just a participant.

After her night out with Peter, Babs reveals that she intends to leave Carter after seeing herself in a new light. She then goes missing and Peter finds her in her hometown, Weekapaug. Peter tells her to come home but Babs says she can't because she needs to find herself.

Peter, Lois, and Carter come up with a plan to convince Babs to return home. Carter goes to a Weekapaug bar to find Babs while dressed in much less sophisticated clothes in hopes that she will see that he isn't as high class and stuffy as she thinks. A fight nearly breaks out in the bar and Babs breaks it up with a bottle. Carter apologizes that he cannot be the simple man that Babs wants. She realizes she's not who she used to be and that her life with Carter in Newport is really what she wants. She agrees to come home with Carter.

After Peter knocks down several buildings in town and tells a low brow joke, most of the episode is revealed to be his imagination, with the family still sitting in the restaurant and Peter now in a double puddle of urine.

What did you think? Leave a comment below!