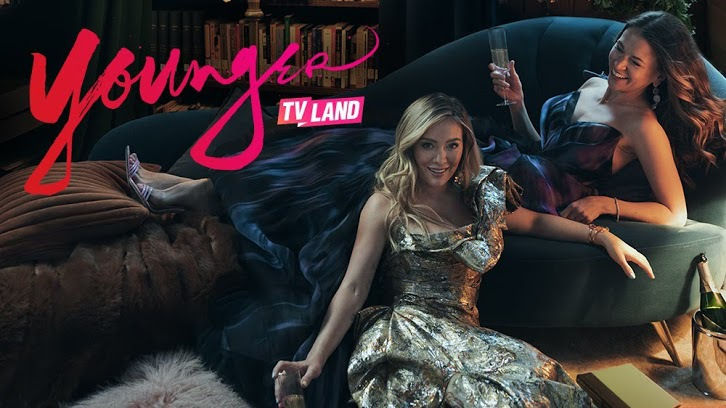 Well that was season six folks and honestly the word that first comes to mind is, underwhelmed. Let's discuss!

The Never Ending Triangle

Team Charles
fans, I guess you could call the finale a win with Charles proposing to Liza at Enzo and Diana's wedding (side note: Tacky move Charles! You don't steal thunder from the newly minted couple). I question if this moment was born out of Charles truly wanting to take this next step, or his insecurity in their relationship that he doesn't seem capable of addressing. Liza is impossible to stay mad at, but I find myself so frustrated at her inability to let go of one of these men for good. She may be an amazing friend and an all around good character but this shade of her is starting to wear thin and something tells me when we pick up in season 7, she will have panicked and said yes because she doesn't want to disappoint or hurt Charles.
Messy Kelsey
Millennial
because there is no doubt Kelsey making deal with the devil would have backfired. Next, I just don't know why this show is so determined to make Zane and Kelsey happened. Zane is an immature man child who throws a tantrum every time he doesn't get his way. Even though he did makes some points about Kelsey constantly thinking she can't have more than one thing in her life, I am tired of their dance and think both are not built for the long haul with each other.
Side Characters FTW
so
Diana Trout? Shout out to Liza for helping him with that! Their nuptials going off without a hitch was a relief and his family was relatively well behaved sans a hideous yet hilarious ice sculpture. Lauren's moment that Ralphie form
A Christmas Story
could relate to all too well had me in near tears from laughing so hard. Speaking of Lauren, is there a chance that she and Maggie could rekindle their short lived romance? I would not be opposed! These characters made up for a mediocre mess that was happening up above and I am so grateful for all of them.
Random Thoughts:
* Diana now taking digs about Liza's true age is my new favorite thing. When she casually said 'You're a thousand years old' I was so thankful that she finally knows so we can get more of these shady comments.
* Kelsey giving Charles an awkward hug when she handed down her short lived resignation was pretty sweet and I would love to see more of that dynamic grow.
* Please let this be the end of Quinn Tyler on this show!
* Is anyone else shocked that Enzo's mom didn't make more of a stink at their wedding? Hopefully now she will be more accepting of her son's wife.
* We got mentions of Caitlin this season, but not the actual character in the flesh...... Was that enough?
That is a wrap on this season! What did you think and what are your hopes for next year? Drop a comment below.