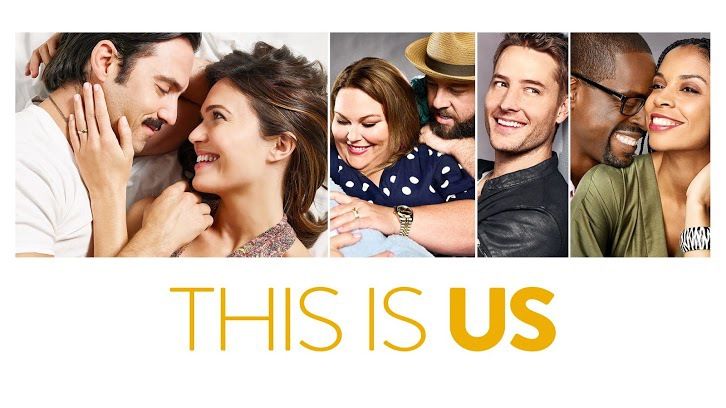 "I found my way to you."

This Is Us is back! Sort of... like most things in life, it's pretty subjective, but to me, it was a bit of a mixed bag, as the episode went on it got better and the connections were great but I don't know if starting off the season with so many new characters was the right thing to do, even if the added cast is great, it felt a little bit like a takeover of the show we all know and love. Malik, for example, could've been introduced later on, perhaps there's a reason for him to be introduced now, but as it stands, I think I needed a little bit more familiarity mixed in to truly enjoy the episode.

So let's start with him, Malik, I did enjoy some of his family scenes, I love Omar Epps who plays his father, and there's always something endearing about this This-Is-Us-style cheesiness I clearly enjoy. He is a very young father and he seems to have an interest in messing with the wrong crowd to be able to provide for his daughter which might become a problem sooner rather than later, I do wonder though if we needed to know so much about Deja's love interest and if this was the moment to do so, but I guess time will tell, as of now it doesn't seem like the smoothest writing move.

Now onto Cassidy Sharp, an army veteran with PTSD, who'll be a new love interest for Kevin. She does seem like a badass in her introduction though it was a little bit too long and felt quite out of place for the show (a little too Homeland 2.0), but it does show her trauma and Jennifer Morrison did an amazing job portraying that, especially once she got home to her husband and kid. By the way, I also love Nick Wechsler and to me it's a waste if all he's going to be is the love interest's ex, but okay.

The scene when she was at the meeting talking about how much human life was supposedly worth to the government was quite heartbreaking, and that's when Nicky comes in, he breaks a window and gets arrested which makes them call Kevin, but Cassidy seems to take an interest in this broken man, so this is where the connection will probably come in. I guess we'll have to wait and see, I just hope they have some good chemistry, but I do trust them since they're both great.

And last but not least, we meet Jack Damon, all grown up, of course, we only learn that by the end of the episode at the same time his parents learn he'll be blind. He's a struggling musician, with all the drinking that entails, though we don't know if he actually has a problem with that. His parents don't seem to be that present in his life but we don't know if there's a tragic reason for that or if it's just a rebellious kid thing, in any case, he meets Lucy, a waitress that wants to be a chef, we see them fall in love, he proposes, they open a new restaurant, we learn she's pregnant and while all that was going on he got quite famous with a song he wrote after meeting her. Given how fast they showed us everything, I wouldn't expect to see too much of his life, it seemed more like a summary and honestly, that's okay, I can't say I'm that invested, at least not right now.

Now to the characters we do know and love, Jack and Rebecca come home and she's struck by how odd life is, and how someone who was just a stranger just a few weeks before could feel like such a big part of her story now. And she does have a point, it's as wonderful as it's terrifying, that a single person, sometimes even a single moment, can change your life forever. They're adorable trying to say they're going to play it cool but making it absolutely clear they don't really want to play any games or do anything that can jeopardize the possibility of something new.

They corner themselves into him meeting her parents at their country club so he goes looking for a sports coat and that's how he meets Miguel, who's working at the store, Jack doesn't have the money so Miguel lets him borrow it to get the girl. Rebecca's parents are as horrible as expected. But then Jack gets some courage and answers all their questions with all the honesty he can muster, perhaps a little too much, he talks about Nicky and his family, and he says he's sorry that him taking Rebecca to LA was the first impression they had of him but that they'll have time to get to know him because he's not going anywhere.

And I love that little gesture Rebecca's dad had letting him know the tag was showing in silence trying not to embarrass him, a clear sign he'd earned his respect. Later, though, Dave tells Jack he sees him, he knows he has a lot more pain than he wants to let on and he seems like a good guy but Dave wants more for his daughter than he thinks Jack can offer, so no matter how much he respects him he'll do everything he can to keep them apart.


"How could a stranger ever end up being you?."

What do you think about this episode? I look forward to your comments and I leave you with the poll.