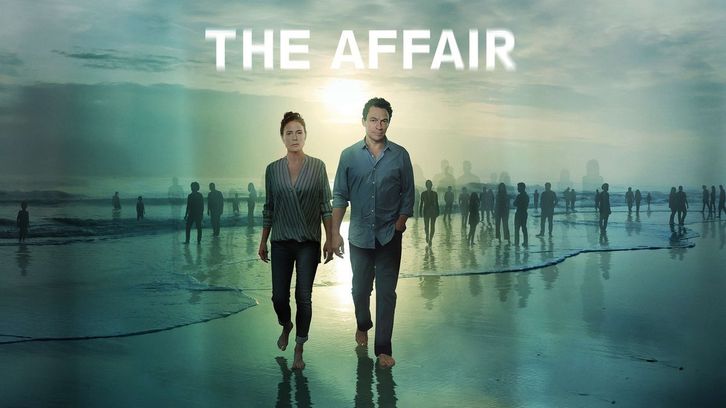 Initially, this show was all about the differing points of view between the characters, and was usually split in two. First half Noah, second half Allison. First half Cole, second half Helen, and so on. This worked, because the difference of perception and events depending on who lived/witnessed them was always intriguing to follow and allowed for small but meaningful variations in interpretation. While this is somewhat still true, the fact that there are now often 3 POVs and one is set in the future, feels like a more diluted use of this feature, and isn't as impactful...or, dare I say it, necessary. Noah and Helen's respective significant others have increasingly gotten their own POVs, even if only for one episode and while I get why, I'm just not sure it was needed. It's the last season, so thankfully we won't have to get through other POVs from "yet another of Noah's women" but still. I haven't forgotten, or forgiven, the void that was Professor Sex French.

But on with it! This episode, while slower than the first, had some interesting moments. To give credit to the show format, it was definitely worth it to see Helen at the funeral through three different angles:
- Noah's: wearing a flowing, hippy-inspired dress. Grieving but still living, probably looser than she really is.
- Janelle's: bereaved but put-together, also bossy (that valet thing... but this will be addressed later)
- Her own: stodgy stay-at-home mom who has no idea how she's going to go on


This is the show at its best, offering multi-layered interpretations of a same scene & character. Janelle, on the other hand, is facing opposition from all sides. Her relationship with Noah seems tentative at best, she doesn't really feel comfortable positioning herself as his girlfriend, or even believes that
he
does despite him calling her that. More importantly, her job as the charter school's principal is on the line. She actually has to submit her application
again
for a job she already had. The offer the school makes her, to co-handle the job with that young, white teacher, just adds insult to injury. While she's at the funeral (sans the appropriate dress code, apparently Helen "forgot", but it seems pointed. Sure, she's busy and it's an incredibly hard time for her, but everyone other than Noah and Janelle seemingly got the memo). Bruce mistakes her for the help, Helen asks her to deal with the valet because "you'll have more luck than we would", it's all very one-note and Janelle has to navigate it, all while staying polite and smiling, which is a testament to her strength of character but also really shocking that this is a thing that happens in this day and age. The school for example, wants the white teacher to be the figurehead, while she handles basically all the heavy weight the job entails, behind the scenes. At least her son is doing well in college, but going back to her ex-husband doesn't feel like the brightest idea.
Fast-forward 3 months (this show and its time-jumps...) and Helen is quietly but assuredly unraveling despite what she's telling everyone. She is, however, heavily involved with the making of
The Descent
movie, and seems to be enjoying it. And speaking of characters we're suddenly expected to adopt and care about because half the main cast left: the movie director (Sasha) is back in a big way and is, surprise! Hitting on Helen. So her POV is taken over, in quite a big part, by him. He seems slightly less obnoxious in his home setting, but really, what did these interactions bring us? Helen's still grieving, which we knew. She's a mess, which we also knew. He has yoga hammocks, which I now want to try out, but don't hold a candle to Sierra's goat yoga from last season. Also, he is a total creep. I wish I hadn't brought back the spectre of Professor Sex French in the last recap, clearly I challenged the universe and brought upon us this even worse love interest.
A fun little tidbit from the movie, though:
The kid playing Martin apparently twisted one of his balls at the gym and they had to switch the scene.
The last POV of the episode is Joanie's, and no, she didn't commit suicide from anti-anxiety pill consumption as I (not really) feared during the premiere. She is, however, on a mission to reconnect with her past, and her job conveniently brings her to Montauk. I have several questions about this: first, what, exactly is a "coastal engineer" and how can I become one? Second, I wonder how much she actually remembers from Montauk and if Cole moved her away when Alison died. Regardless, the future doesn't prevent people from breaking and entering and that's exactly what she does when her wrist recognition thingy fails to let her in. Hopefully the show will keep bringing on these futuristic technologies, I want to know more! That's where it stops though, Joanie's scenes are woefully short compared to 45mn (or so it felt) of Sasha being a tool.
So, will Joanie find the answers she's looking for? Will Janelle accept the school's ridiculous compromise? Will Noah ever be emotionally supportive of his (many) girlfriends/wives? So many questions, so few episodes left! Tune in next week to see how this all plays out.