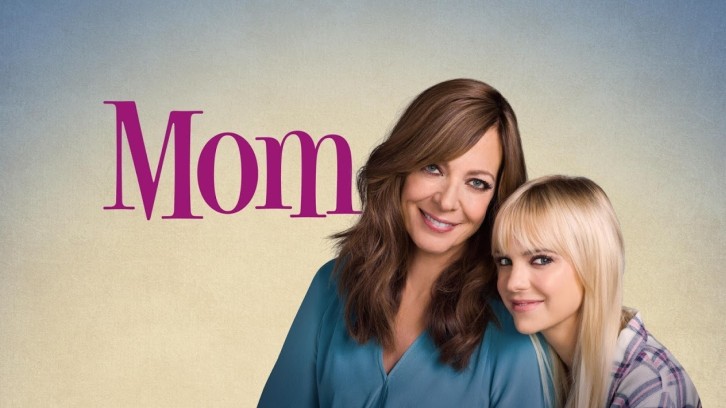 The Plunketts are back! And with them comes the usual crapload of problems...

Bonnie, Christy, and the gang are at a meeting, where Bonnie's busy bragging about the fact that she's MARRIED. And about to go on a honeymoon! Christy's still talking about the fact that she's "painfully single," but, on the bright side, she's being trusted to be left in charge of the bar while Adam and Bonnie are away. ("An entire building filled with alcohol, and I will be its queen!") Tammy's not exactly thrilled that Kristy was chosen to temporarily run the bar instead of her, but she's choosing to believe that it's because she's "so valuable in [her] current position." You go, Tammy!

On their honeymoon, Bonnie and Adam start out on a high - checking "doing it on a dead bear" off their bucket list. But things begin to turn sour. Everything's perfect...and Bonnie can't stand it! Suddenly everything is annoying her - the fact that Adam is a "book chuck-ler," his sunglasses, the "stupid tiny waves" of the lake, you name it! Bonnie reluctantly calls up Marjorie for advice. Marjorie tells her that she needs to ditch her plan to not go to any meetings on the honeymoon and find one, because, "You have alcoholism here. You have alcoholism there. You have alcoholism everywhere." Of course, this isn't what Bonnie wants to hear and she tells Marjorie "I will punch you here. I will punch you there. I will punch you everywhere!" Marjorie says there's one other thing Bonnie could do, but the cell signal cuts out before she can tell Bonnie what. After throwing some small furniture off the balcony, a pent-up Bonnie finally decides to heed a terrified Adam's advice, and swing by "Conference Room B at the American Legion Hall from 11-12," to spend some time with the "guys smoking cigarettes and guzzling coffee" who are "her people." Adam drops her off outside the AA meeting (Well, she kind of jumps out of the car) and sends up a prayer that she comes back normal!

Back at home, Christy's in-charge at AJ's, and she's a real ball-buster. Since "Visa recently invited [her] to stop using [her credit card]," she hasn't been able to get Bonnie and Adam a wedding gift, so she's deciding her gift is going to be handing the bar back over with "amazing improvements in efficiency and profitability." Tammy isn't exactly thrilled with Christy's plans, but she initially gets on board, if only because Rick, one of the bartenders she doesn't like, voices displeasure with them. However, even Tammy's soon fed up with Kristy's crazy changes, which include, amongst other things, changing the way the tables are numbered, calling food abbreviations (Nachos are "chos."), and putting a very specific limit on the amount of alcohol they put in drinks.

Back on the honeymoon, Bonnie arrives at the meeting to find that it's the same six people coming every day. The group of small-town reformed drunks is enthralled with their out of town visitor and even invites her to be their speaker. (It gets them out of having to listen to the "I got drunk and burned the barn down" story another member likes to tell on repeat!) At the end of the meeting, Patty, a young woman who's been clean somewhere between 1 and 10 days (She "rounded up!") tells Bonnie how inspiring her story was. They connect over both having daughters who suffered because of their alcoholism. Bonnie invites Patty to lunch with her and Adam (much to Adam's dismay), where the two spend more time talking, and Bonnie encourages her to regularly attend meetings. Patty's finally coming around to the idea that it is possible she could get better and asks Bonnie to be her sponsor, which Bonnie gladly accepts.

At home, Christy and Tammy get ready to open up again, despite having no staff. Tammy reveals that everyone else is out "sick" and refusing to come back until Adam returns and Christy's tirade of terror is over. Christy asks Tammy why she's there, even though she's so clearly fed up. Tammy responds that it's because Christy is her friend (even if she is being a "lady dick!"). As Tammy and Christy struggle to man the place by themselves, Marjorie suddenly appears behind the bar, followed in short by Jill and Wendy. Turns out Tammy called in backup ahead of time, knowing that she and Christy wouldn't be able to handle everything by themselves. Christy finally admits to Tammy that she should have been the one left in charge.

At the lake, Bonnie and Adam finally get to enjoy their honeymoon - before Patty comes back over, that is!

Random Thoughts:
-Adam really does look like Aubrey Hepburn in those sunglasses.

-Best lines go to Christy, when she first takes over managing the bar ("...the alcoholic part of me dies when I say this - we make our drinks too strong.") and Bonnie, when Marjorie is encouraging her to find a meeting, despite essentially being in the middle of nowhere ("What am I supposed to do, find a raccoon with a whiskey problem?")

What did you think of the season premiere of Mom? Let me know below!