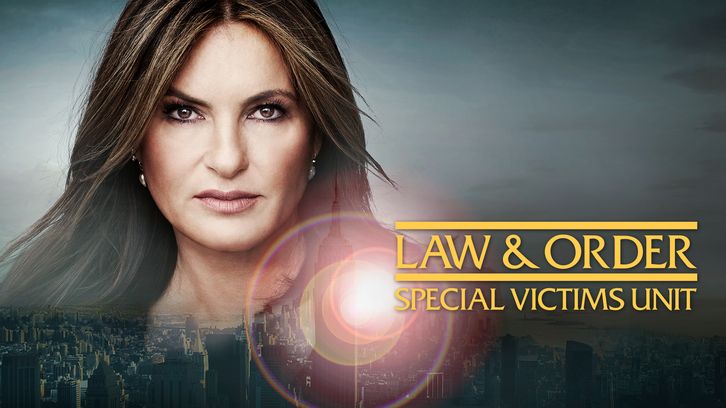 DUN DUN

Law and Order: SVU returned this week for their record breaking 21st season, becoming the longest running primetime drama series in American television history. Despite the longevity, the storylines are just as important as ever. We begin with news that Carisi has been transferred to the DA's office to work as an Assistant DA under Bureau Chief Hadid.

In a ripped from the headlines story, a young Venezuelan actress named Pilar is accusing a high-powered movie mogul, Sir Tobias Moore, of sexual assault. He engages in Harvey Weinstein-esque language and coaching before moving on to outright criminality.

Just like the Weinstein case, Moore is powerful, influential, and well connected. He even receives help of several city officials, including Chief Hadid. Moore has a pattern of accusations that get paid off or evidence gets manipulated. Benson receives copies of audition tapes, including Pilar's, that are edited to leave out the sexual assault that Pilar describes. The team pursues the women from the tapes, though many were unable to be used. Some recanted, others refused to talk because of NDA's, others just claimed to have 'consensual' relationships after the fact. One young woman decides to talk to Benson's team but her statement is deemed useless after she later participates in a press conference on behalf of her offender.

Benson and her team go around the DA, against protocol, saying they don't believe the DA is taking the case seriously enough (Hadid's meetings with Moore pretty much confirm Benson's suspicions). They decide to send in a vice cop who will pose as an aspiring actress looking to score her first part. The sting works as planned, catching Moore's violent behavior as described by Pilar.

As the team enters the court room for the arraignment (both for the case and in support of Carisi's first) a large group of women stands outside the room with #MeToo signs and admissions of sexual assault by Moore over a period of decades. In the crowd is Pilar who thanks Benson for believing her.

Because they broke protocol, someone would have to accept the blame for the incident. Deputy Chief Dodds decides to take the fall, transferring to a traffic and safety task force, under the condition that Benson be promoted to Captain.


What did you think? Leave a comment below!