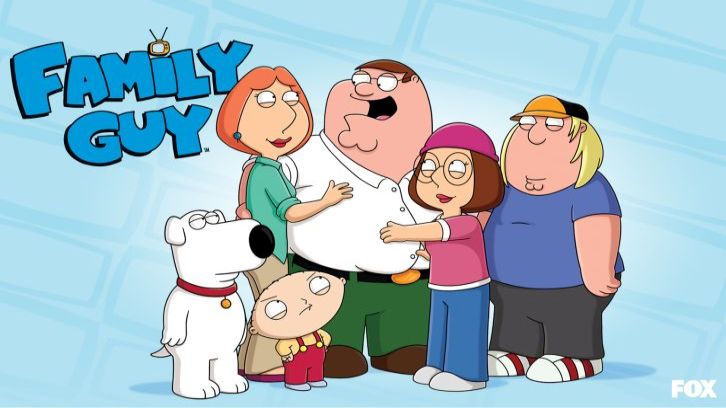 America's favorite animated non-Simpson's TV family is back! This time, they're taking on a specific style of rock music called Yacht Rock (think Kenny Loggins or Hall and Oates).

Anyway, taking a step back, Peter's bosses, Bert and Sheila, announce that they will be firing one employee due to budget cuts. Peter is understandably nervous about this prospect and tries to impress the boss during a one-on-one evaluation with Bert. When that goes inevitably wrong, Bert and Sheila hold a Bachelor-style rose ceremony to reveal who is staying with the company. When Peter is called to reveal his fate, he suffers a panic attack and faints.

Peter comes to at the hospital to find his family and Dr. Hartman, who reveals the panic attack diagnosis. Dr. Hartman says Peter needs to control his stress levels and in lieu of medicine, he suggests the soft style of yacht rock music. The music immediately proves to be helpful to Peter in relieving his stress.

After introducing the music to his friends and they too respond to its calming effects, they decide to book tickets to a yacht rock style cruise, complete with yacht rock musical legends. Upon arriving, Joe, Cleveland, and Quagmire are shocked to see Peter has also invited his family along (on a trip that was intended to be guys only). Brian is immediately sequestered in a crate on the lower decks with the rest of the dogs.

In an unnecessary deviation from the A-Story, small storylines from Meg, Chris, and Stewie are introduced. Meg meets a young boat employee whom she is immediately infatuated with. Chris and Stewie argue about their plans for the evening like a married couple before revealing Chris has a drinking problem.

The cruise remains mostly normal until one of Peter's shenanigans distracts the captain, leading the boat directly into massive waves and causing it to flip over. Chaos ensues and many people people are hurt, including Meg's new fling who is decapitated by debris.

Peter, Lois, Stewie, Chris, and Quagmire look to escape the sinking ship. They reunite with Meg, who is still carrying her newly deceased boyfriend around. They climb to safety before meeting up with Joe and Cleveland who are still feasting on buffet items they stole earlier in the evening. Eventually, the group is trapped when a doorway is blocked by water on the other side. Yacht rock legend, Michael McDonald, uses his voice to summon whales that help tip the ship to relieve the water pressure on the other side. When they make in on the other side, they reunite with Brian (whom they all seem to have forgotten).

The water continues to rise and their fate looks to be sealed until the scene just cuts to the entire cast sitting in the Griffin family living room, having escaped safely from the ship.

The episode concludes with a nod to Casey Kasem's American Top 40, of which many yacht rock classic's claims to fame began. An unnecessary waste of precious seconds of broadcast in my opinion, as even a ridiculous resolution like the whale summoning of Michael McDonald would have been more satisfying than a scene cut to safety.

What did you think? Leave a comment below!