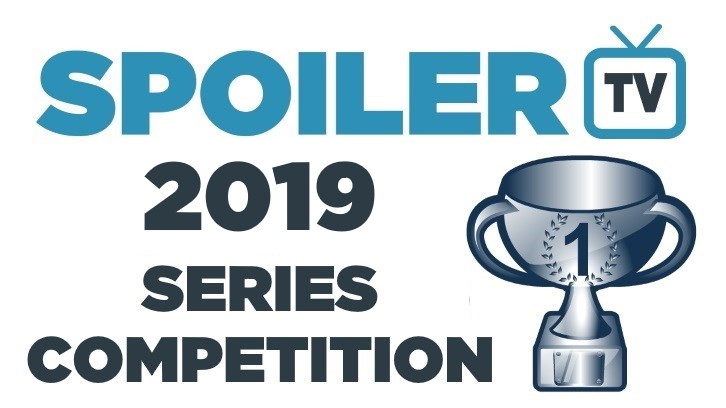 No major shocks occurred in round two, although we did lose three more of our seeded shows. Agents of SHIELD was beaten by Outlander, Killing Eve was bettered by Sense8, while Supergirl was taken out by Psych. Not especially surprising that Outlander is through, avoiding the risk of its lowest finish. For Sense8, a first foray into the third round; for Psych, a reminder to everyone that its runner-up position of 2017 was not just a one-off.

With just 14 shows (after day 25's — TBC at the time of writing — results) remaining in the competition, the end is in sight. Now, back to round three...

Current champion Lucifer continues its quest to retain the crown. Dark proved no match in round two, and Lucifer now has guaranteed its second-best finish — prior to winning last year, its performances were 23rd and 22nd. The next hurdle on the retention road is Castle, 2012's winner but a show now in round three for the first time since 2015. Breaking Bad found out that the pen is mightier than meth; will Castle inflict similar pain on Lucifer?

Legends of Tomorrow has gone past Supernatural and Daredevil — two shows it shares a common fact, either network or genre — to be here today. This is its first foray into round three, eliminated in 25th on debut last year, so already this competition has proven a success. Fringe is into the third round after a year out from it, knocking out Stargate SG-1. It's had five top ten finishes over the years. Winning today would guarantee a sixth.

A reminder of the rules:

1) Two shows will go into battle in a poll, where after exactly 24 hours, the leading show will win the battle and will progress into the next round. Each poll will open at 12pm ET on a given day.
2) Vote for your favourite and spread the word with your friends & fans.
3) One vote per person per poll.
4) Comment on what you voted for on in the comments below.
5) Have fun. This is a friendly & competitive competition. Please do not start attacking other fans or fangroups in the comments, because this really isn't what this competition is about.


Click here to view the draw in a new window
Don't forget to Facebook, Tweet, and share the poll with your friends! The more people that you get to vote, the better chance your favourites will win!
Remember to check back tomorrow for The Blacklist vs. Shadowhunters and The 100 vs. Timeless!