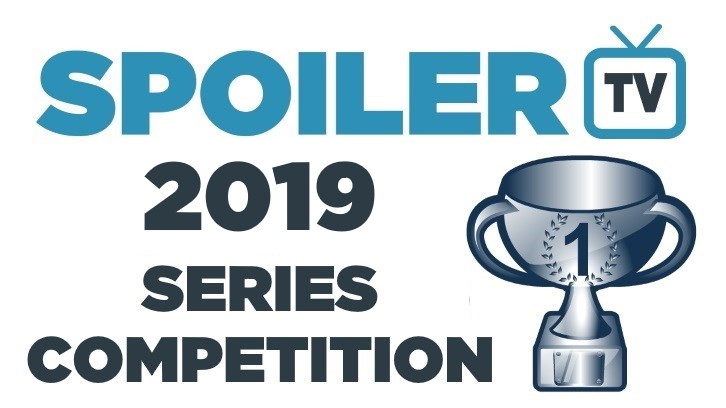 Now then. We had some major shocks in the first round. The biggest of them is that Supernatural, the three-time winner; Supernatural, the show with a previous lowest finish of 11th in this competition — is out, eliminated by Legends of Tomorrow. If anyone still doubts that anything can happen in these competitions, take a look at this.

Supernatural is one of four seeded shows that were defeated in round one. Sherlock is one, taken down by House. Arrow, knocked out by The Blacklist is another. The fourth? Game of Thrones. Perhaps that divisive final season hurt more than it might have, but either way, Chuck — which had been missing from the competition for the past two years — knocked it out. Already, this year's competition looks fascinating.

Other notable results include Dark making it through to round two on debut, defeating Legacies in a reminder that the pull of Julie Plec's CW vampire based shows is all-but gone here. Once Upon a Time ran The 100 close but ultimately couldn't overcome it. And Amazon's first ever entry in this competition made it through too, consigning Teen Wolf to yet another first round defeat.

Back to round two....

Agents of SHIELD went out in round one last year, but no such trouble this year. It beat Westworld to get here today and, given its worst finish before last summer was 14th, we should not be surprised. Today it faces 2014 winner Outlander, which defeated The Good Place in the first round. It is very difficult to judge how the Starz series will go, given that it triumphed on debut but has been knocked out in the second and third rounds and the quarter-finals since. This is anyone's to win.

LOST's two first round exits in 2015 and 2016 remain just a blip as it moved into the second round with victory over Orphan Black. Over the years, it has finished in six different positions inside the top 11 (finishing ninth on a second occasion too). Dexter finally broke its poor run of form, ending four straight years in the wilderness of round one defeats by beating Orange is the New Black. Last year, it held up the rest of the final table from 64th; no such pain this year.

A reminder of the rules:

1) Two shows will go into battle in a poll, where after exactly 24 hours, the leading show will win the battle and will progress into the next round. Each poll will open at 12pm ET on a given day.
2) Vote for your favourite and spread the word with your friends & fans.
3) One vote per person per poll.
4) Comment on what you voted for on in the comments below.
5) Have fun. This is a friendly & competitive competition. Please do not start attacking other fans or fangroups in the comments, because this really isn't what this competition is about.


Click here to view the draw in a new window
Don't forget to Facebook, Tweet, and share the poll with your friends! The more people that you get to vote, the better chance your favourites will win!
Remember to check back tomorrow for Lucifer vs. Dark and Castle vs. Breaking Bad!