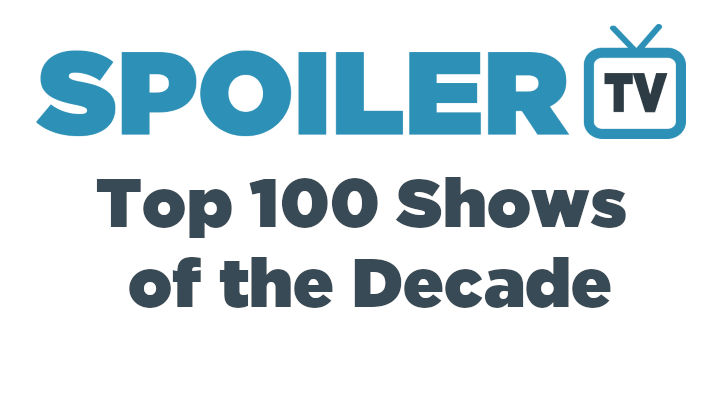 We are now in the second half of 2019 and with 2020 inching ever closer, it is the appropriate time to celebrate the Top 100 Shows of the 2010s!

Over 50 members of the SpoilerTV team voted and an astounding 293 shows received votes. As a sneak peek, the voting period featured a tight two-way race for the Number 1 spot, with the winner taking the crown by a fraction of a hair.

We almost have our TOP 100 complete, but there are ties that need to be broken (including for the final 100th spot!) and it is only right to let you all be the judge.

To avoid confusion, one rule that was put in place is that shows that debuted between 2007 and 2009 are eligible so long as they aired more than half their run in the 2010s, thus, you will see such shows as Breaking Bad, Mad Men, and Fringe.

Also, special consideration was placed for long-running shows from before 2007 that debuted all of their run in the 2010s (Supernatural, Grey's Anatomy, Dr. Who), but ONLY the seasons they aired in this time period were up for voting (Season 6 onwards for both Supernatural and Grey's Anatomy, as well as, Series 5 onwards for Dr Who).

So, without further ado, vote away in the polls below and feel free to discuss in the comments!